Just like every other little girl in the world, this year my Ada just
HAD
to have a Frozen birthday party.
What kind of mother would I be if I didn't comply?
So here is my girl's Frozen Party…
Complete with FREE PRINTABLES!!
Frozen Invitations: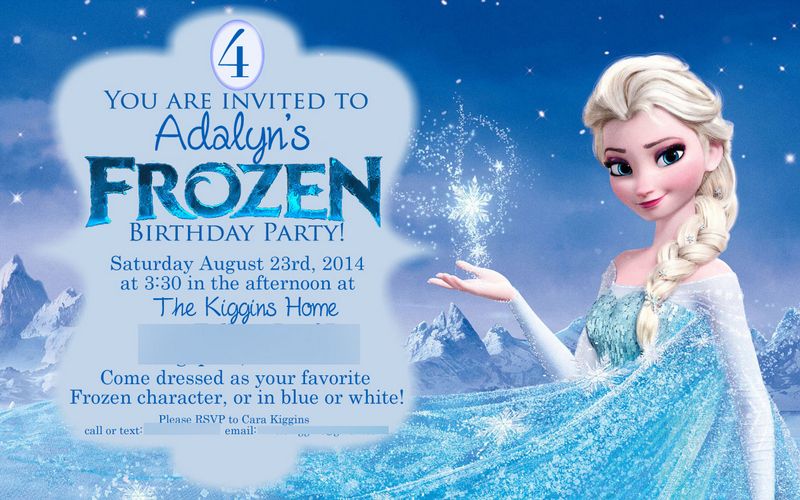 Template Download
HERE
What you get: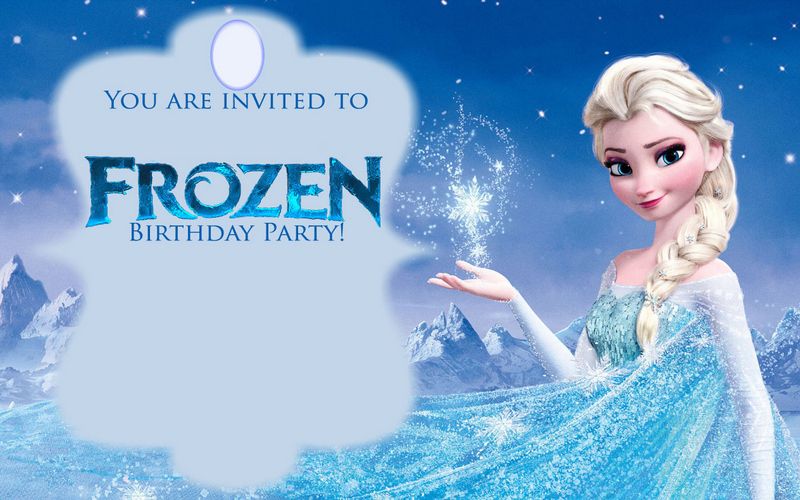 You can use a photo editing program to add your text like Photoshop or Picasa
(free Picasa download
HERE
)
And THANK YOU to my amazing bestie Candace for your help on those.
You're my HERO!!!
For decorations I used those cheap plastic party tablecloths to make the kitchen more "wintry white" and cover up my dark wood cabinets and not to mention for super easy cleanup with our pint size party goers.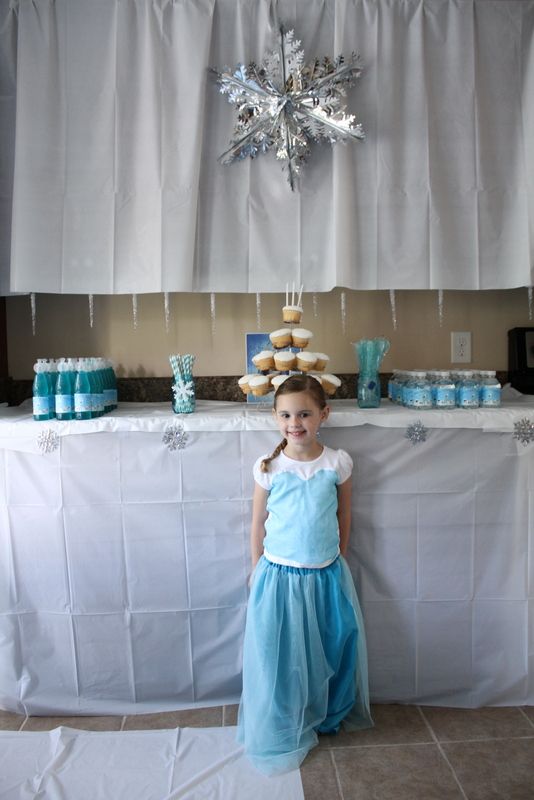 I hung plastic icicles from the bottom of the cabinets underneath (found at Hobby Lobby… thank heavens they put their Christmas things out in August! And it was all 50% off too! WhaaHooo!).
And used big puffy snowflake stickers to hold it all together (also found at Hobby Lobby, I'm pretty sure they were actually window decals but whatever.)
And I had snowflake cupcake wrappers, but they were too big and my cupcakes just fell straight through them. Mental note to check that before the party next time.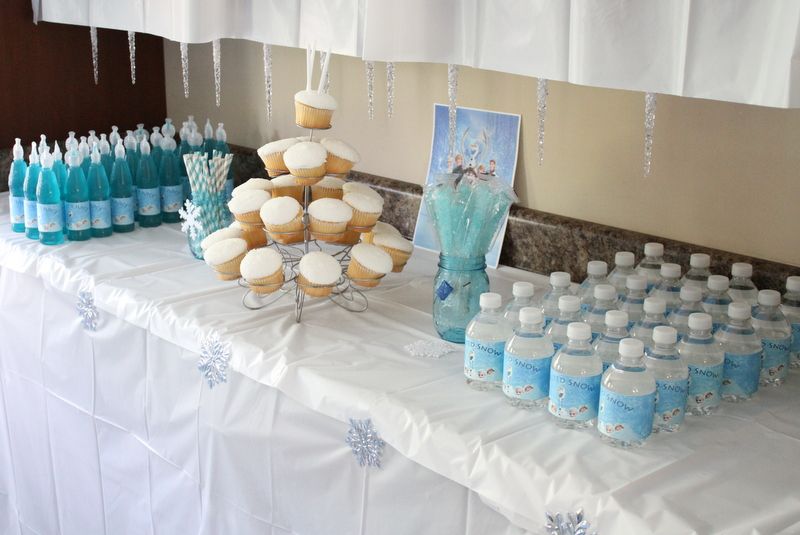 Striped paper straws found at Hobby Lobby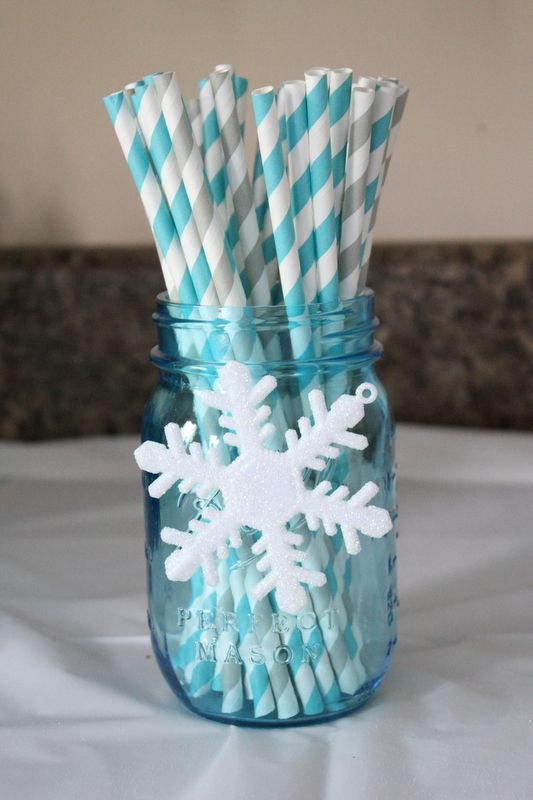 Blue Rock Candy found at Oriental Trading
HERE
For beverages we had "Glacier Juice" (aka: Koolaid Blasts in Berry Blue)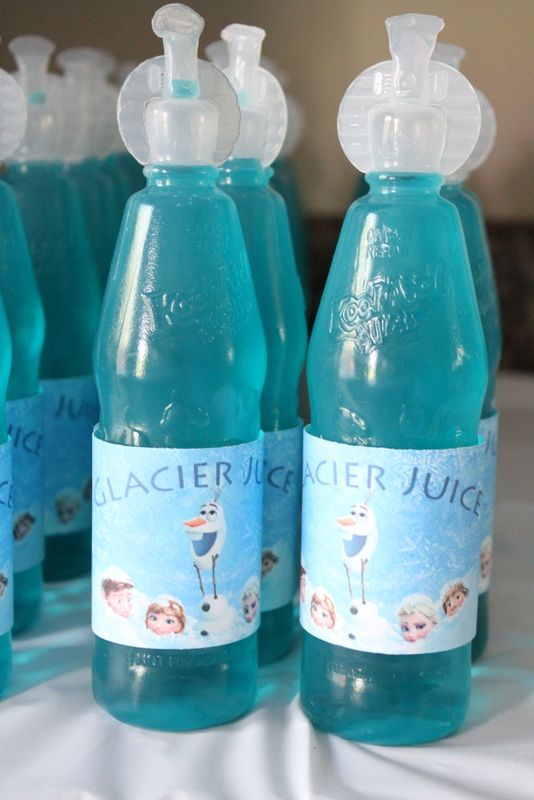 Free Frozen Glacier Juice Label download
HERE
(just cut and attach with scotch tape)
What you get: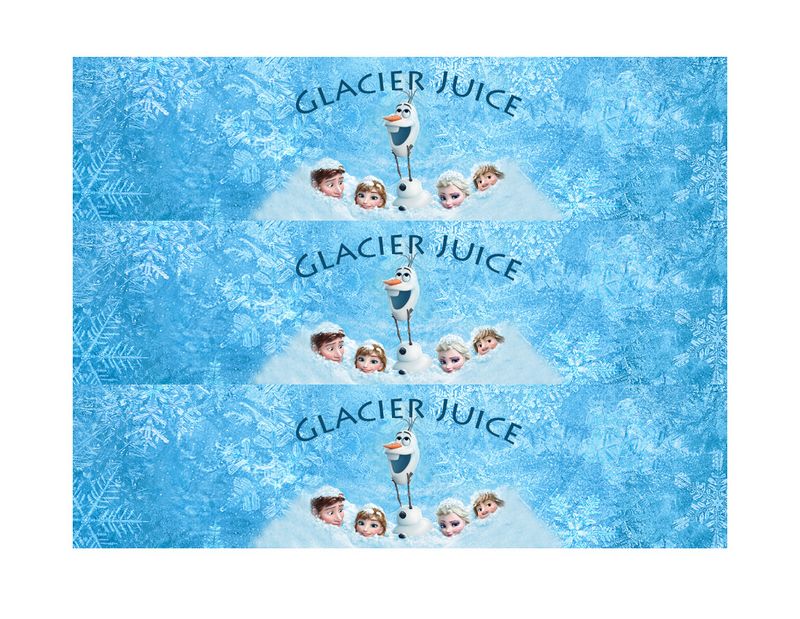 And we also had "Melted Snow" (aka: bottled water)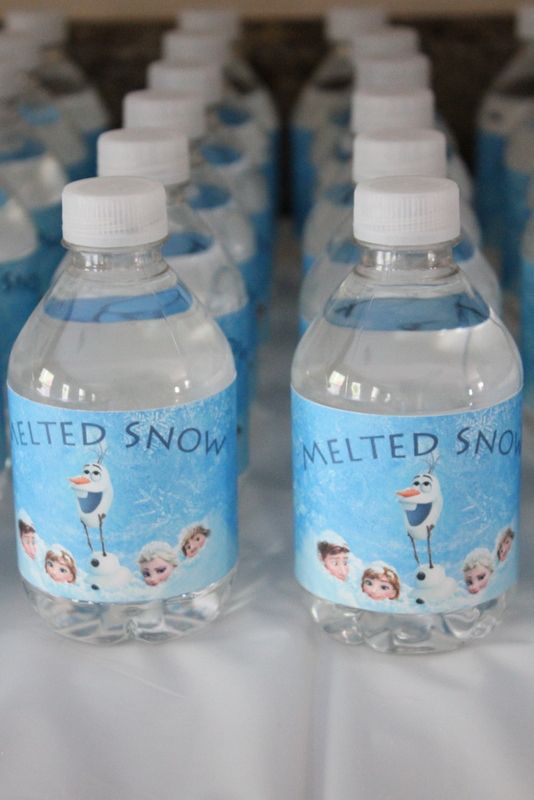 Free Frozen water bottle label download
HERE
(just cut and attach with scotch tape)
What you get:
My Sister-in-law brought these awesome Frozen figurines and snow globe.
Similar Figurines found on Amazon
HERE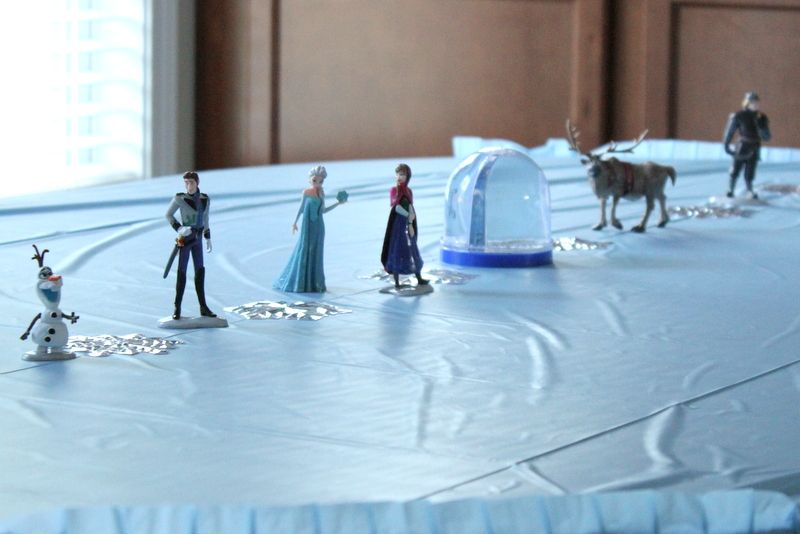 Do You Wanna Build A Snowman Favors- with one extra large. one large and two small marshmallows, Pretzel sticks, m&m's (brown, regular size), chocolate chips (mini), and orange Mike&Ike's for the nose so our little party goers could build their very own delicious snowman at home.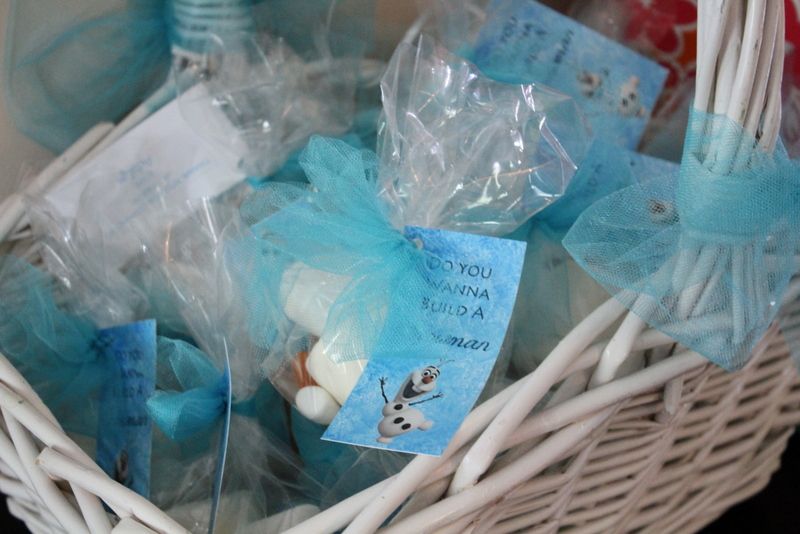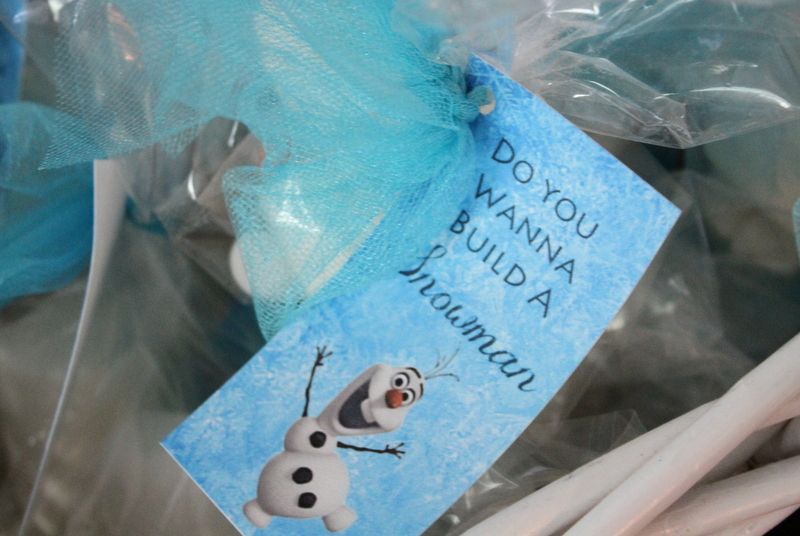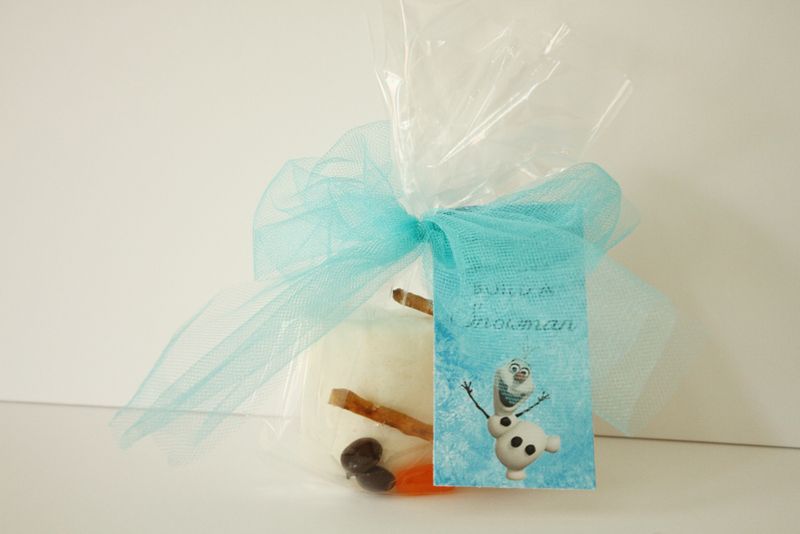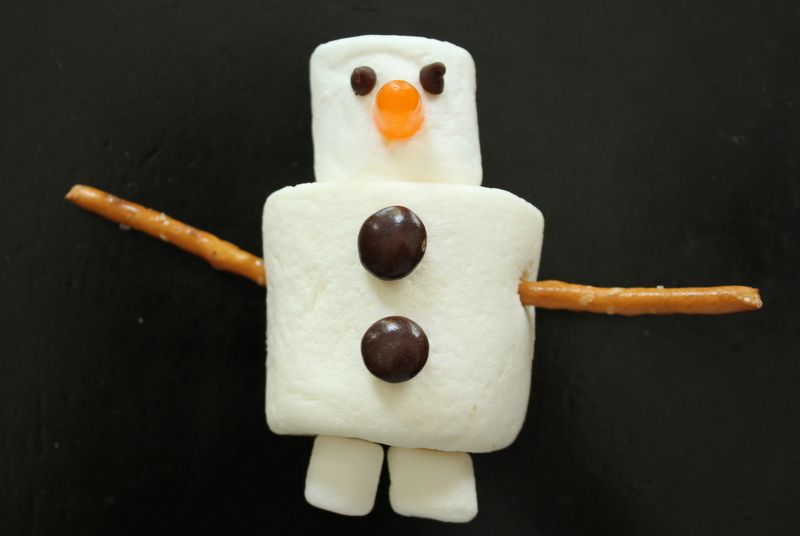 I bought one box (movie theatre size, found in candy section of grocery store) of Mike&Ikes and made 20 favor bags and still had plenty orange ones left in the box for more.
Of course I made the favor tag;
Free Frozen Favor Tag Download
HERE
What you get: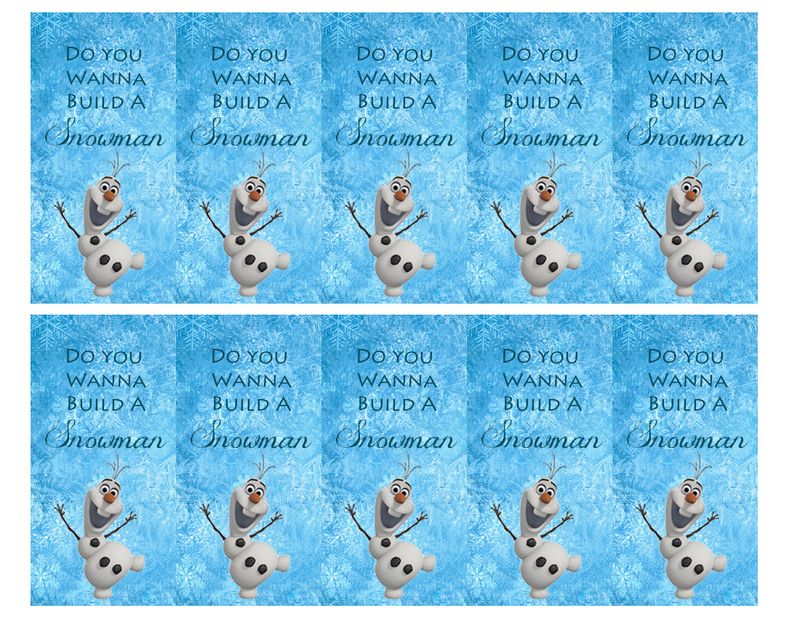 We told everyone they could dress up for the party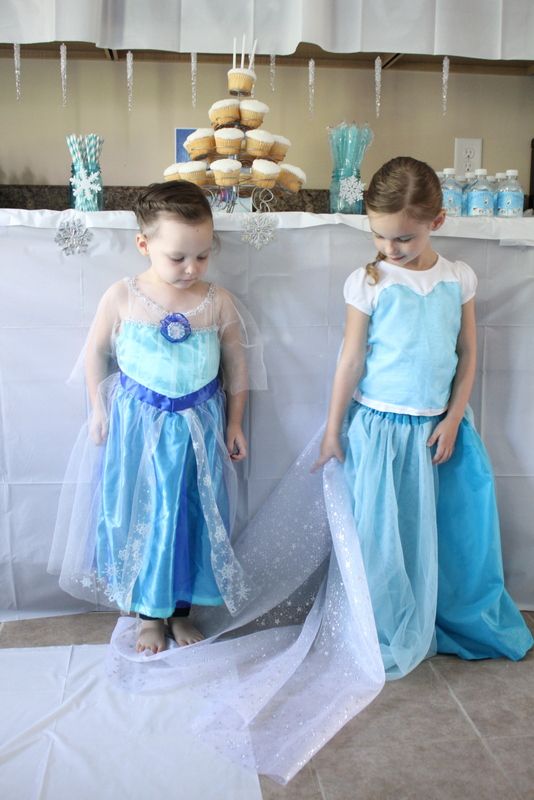 I worked for a week straight sewing Ada a one of a kind Elsa costume.
We're going to Disney this year and I want the girl's to be able to dress up like princesses without wearing the expensive, yet cheaply made polyester princess costumes. So I had the genius idea to make Ada's Elsa costume with a separate shirt and skirt. The shirt is comfy cotton, short sleeved so she won't be hot outside in Florida, and the cape is detachable (with velcro). She can wear the long fancy skirt to her party and Halloween, but a short tutu and comfy leggings to Disney.
This is her and her cousin both as Elsa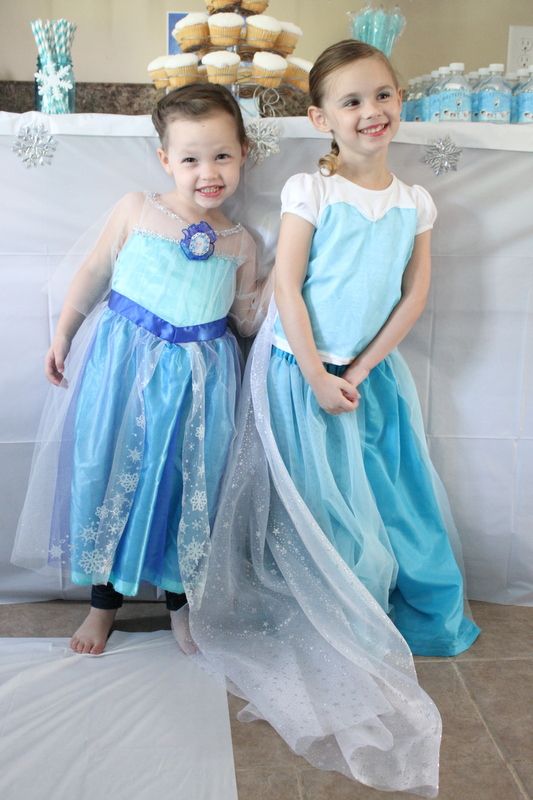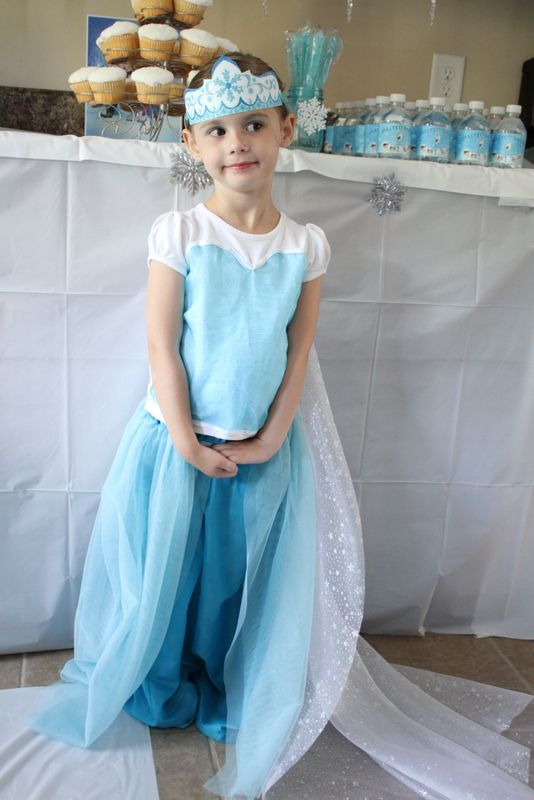 My E came as Anna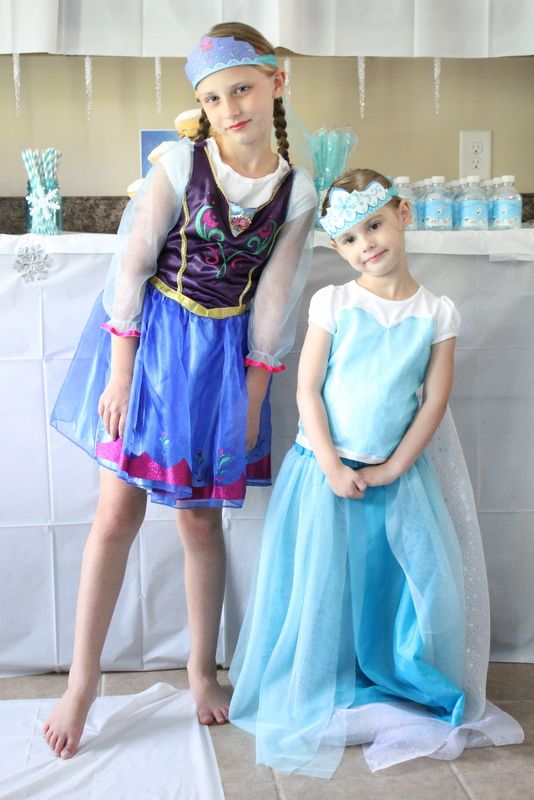 My Mr. was Oaken
"Hoo Hoo! Big summer blowout!"
And Uncle Kevan and Aunt Brooke were the King and Queen.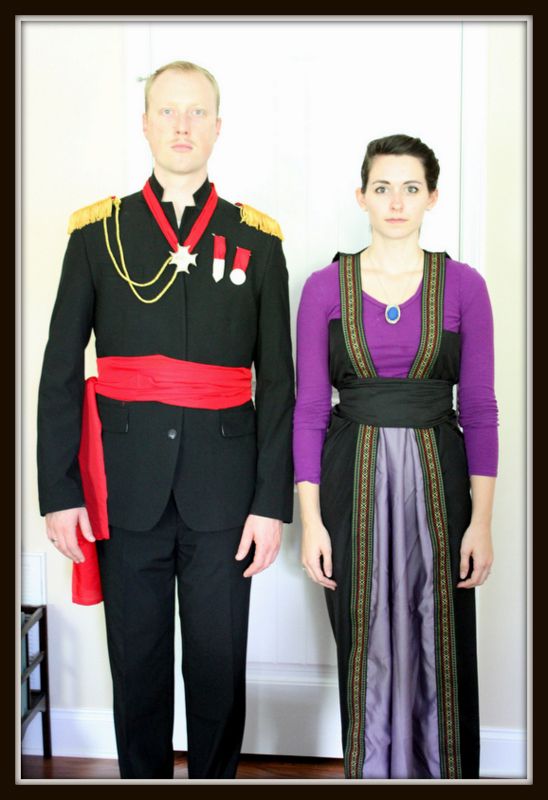 Seriously nailed it!
Baby Kenzie was a troll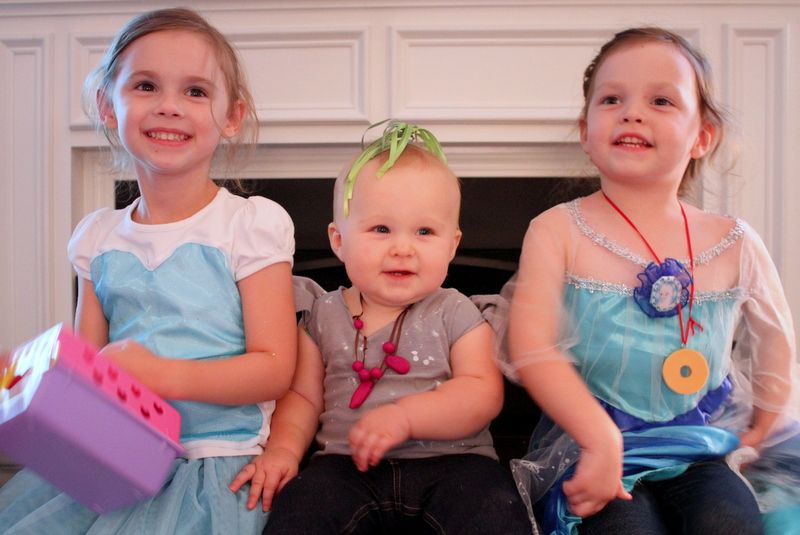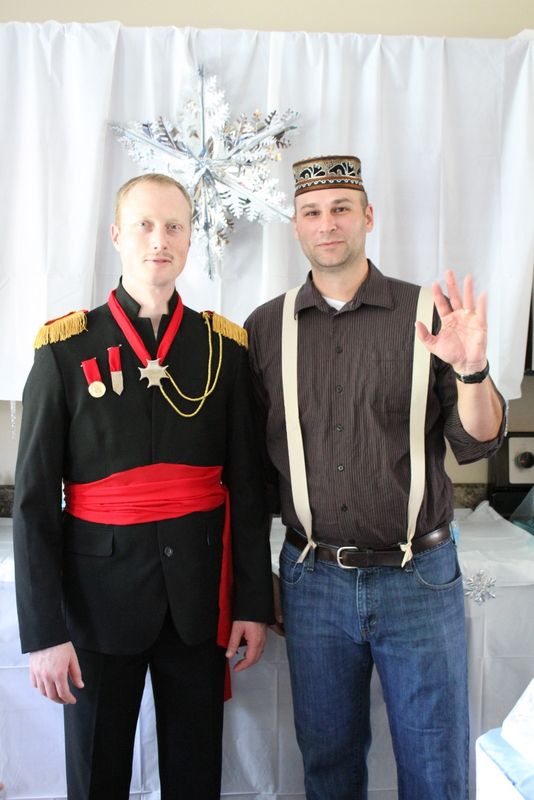 We had little Elsa and Anna crowns for all of our little girl party goers,
and Sven antlers for the boys.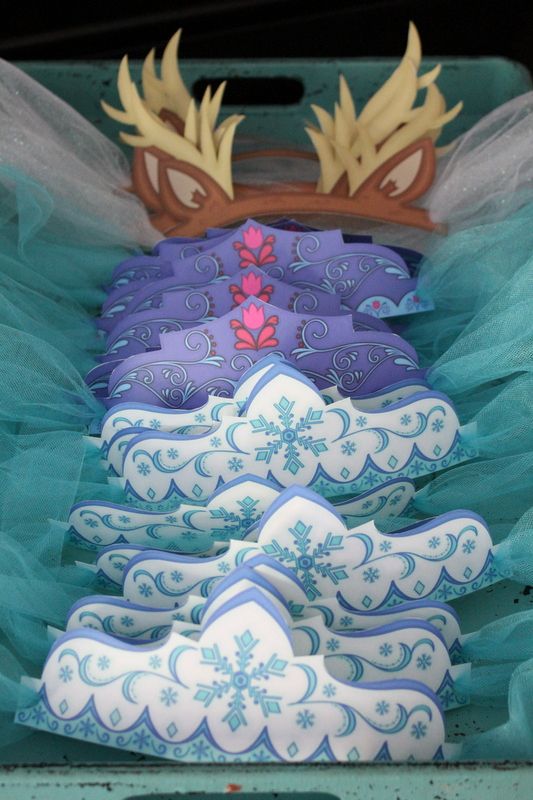 Sorry, can't share the crowns with you because the owner requested me not too.
BUT… Never fear my dears, there are LOTS of other places to find free crown downloads!
There is a pretty Elsa crown download
HERE
Theres a super fancy glitter Elsa and Anna crown
HERE
You can create your own using this free clipart download
HERE
There is a cute download and fun tutorial of an Elsa crown
HERE
And this site has 2 pretty and free downloads for an Elsa and an Anna crown on her Frozen Party post found
HERE
And also
HERE
is an easy Elsa crown and Sven antler template that they traced onto craft foam and cut out. EASY PEASY!
For the ones I used, I took "blue" and "opal" glitter glue and traced the edges of Ada's crown to make it shimmer and fancy it up so it didn't look so flat.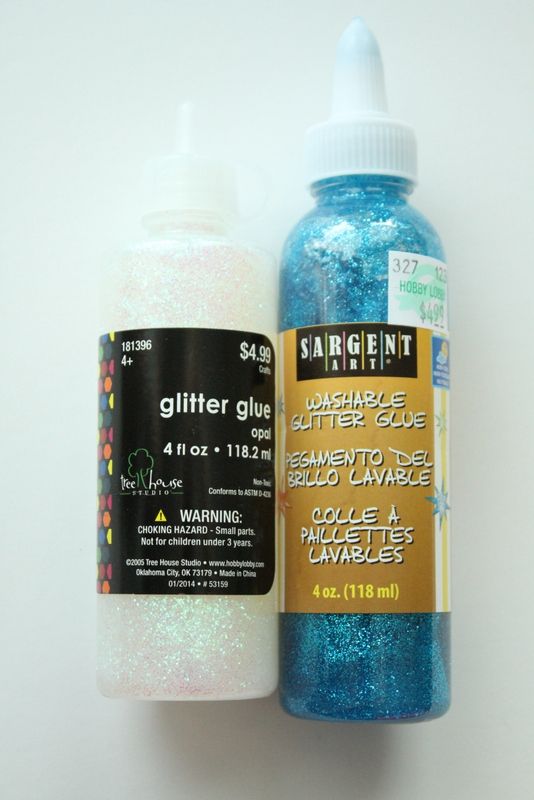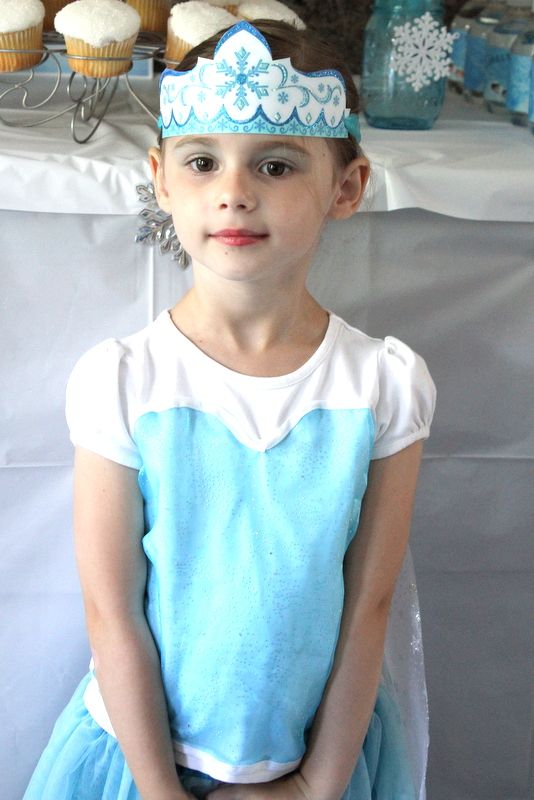 It was easier to tie the crowns and antlers on instead of cutting out and taping strips of paper together like you see in some places. I just punched a hole in both edges of the crown and pulled a length of tulle through them like so: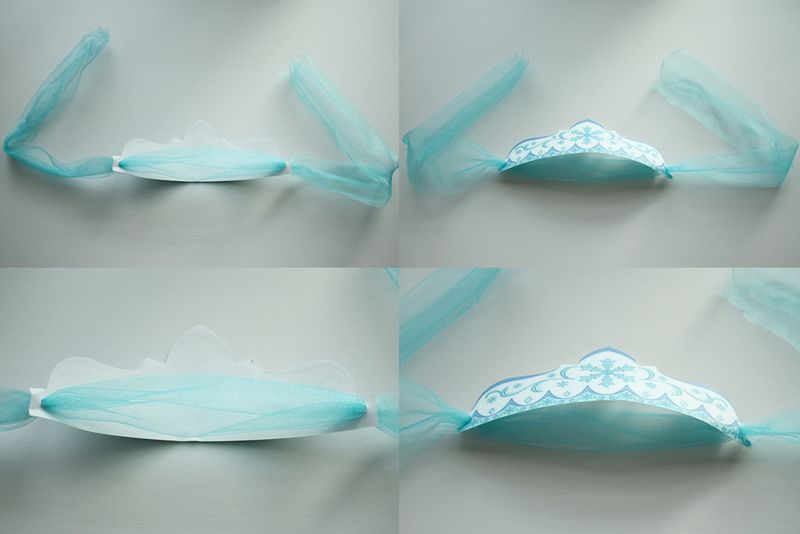 Worked great!
I get the small rolls of tulle that you can get at any craft store and in the craft section at Walmart.
Just FYI, the glittery tulle leaves glitter "fairy" dust EVERYWHERE!
Lets just say your whole house will SPARKLE if you choose to use it!
We played with Snow Dough.
Made with lotion, baking soda and lots and lots of glitter that my sweet Miss May helped me make.
Recipe found
HERE on http://www.growingajeweledrose.com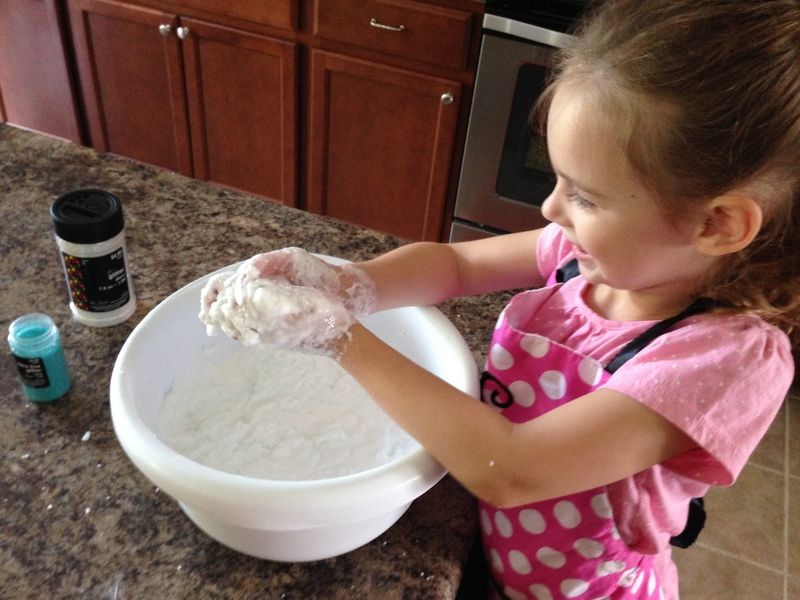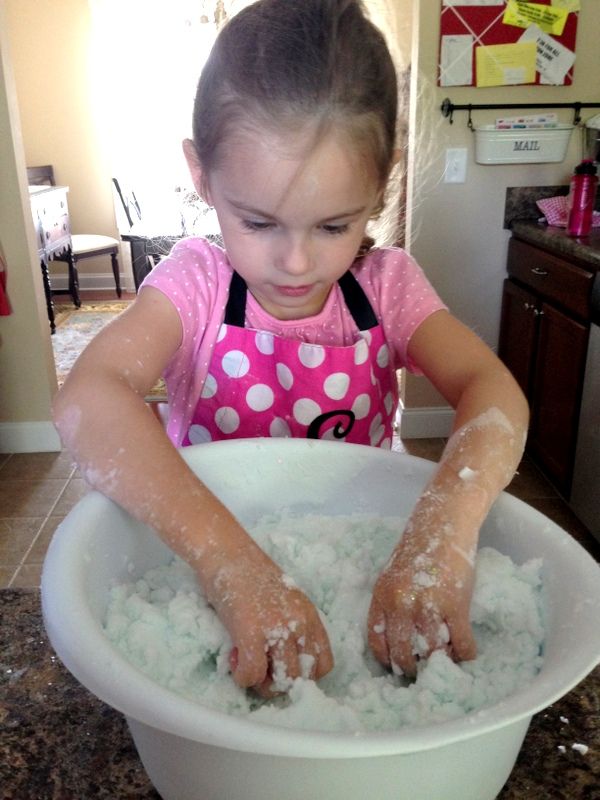 I used "disco" glitter found at Hobby Lobby
I also sprinkled in bit of extra fine glitter in "blue".
It gave the "snow" a blue tint like the glaciers in Alaska.
The "snow" was extra awesome because it's kind of cold when you touch it, moldable, and completely fun!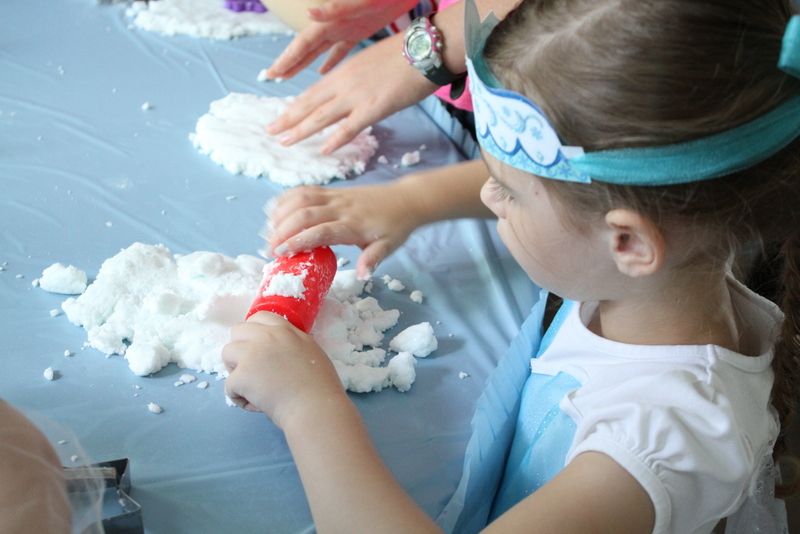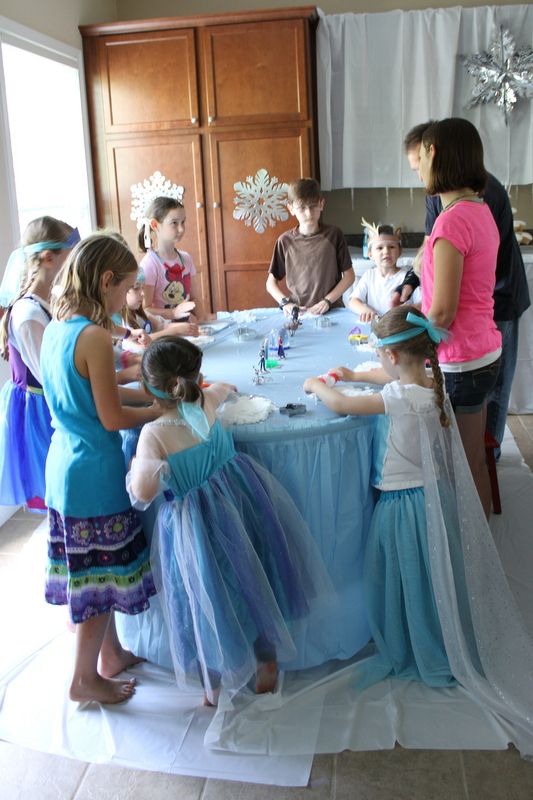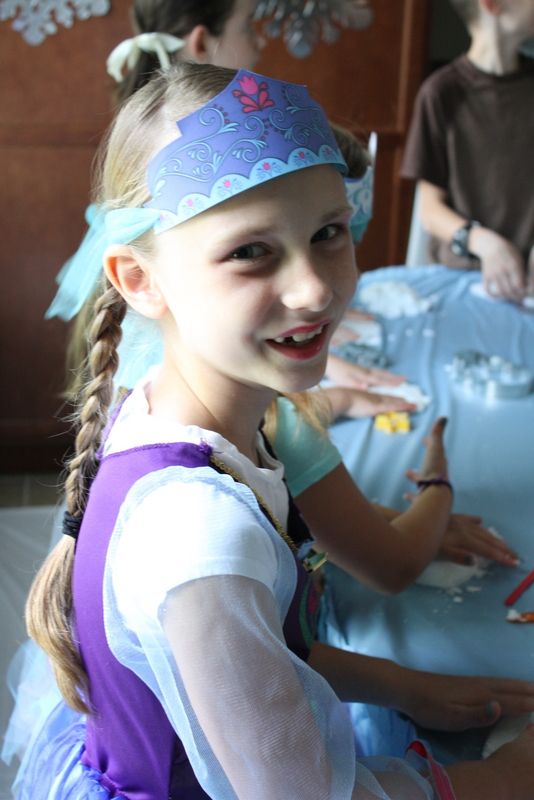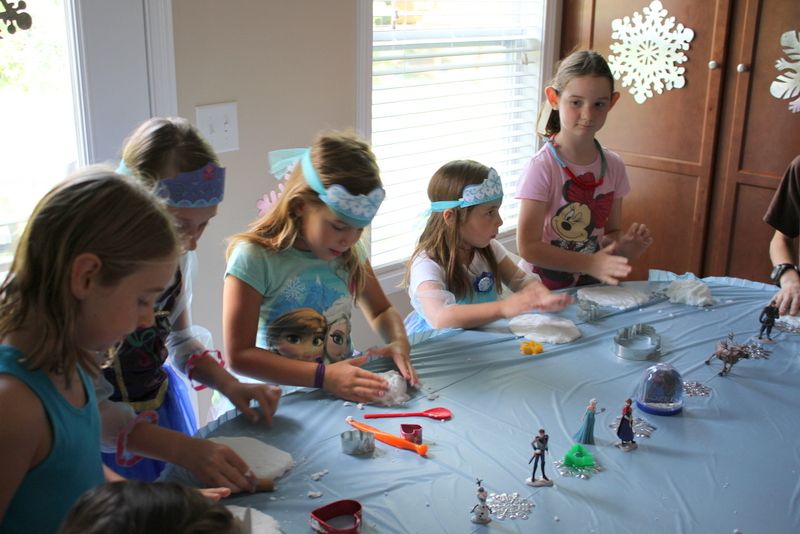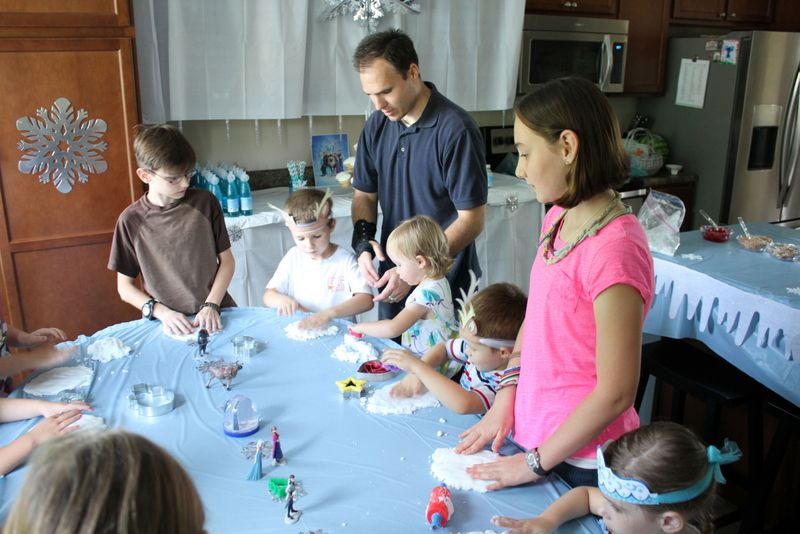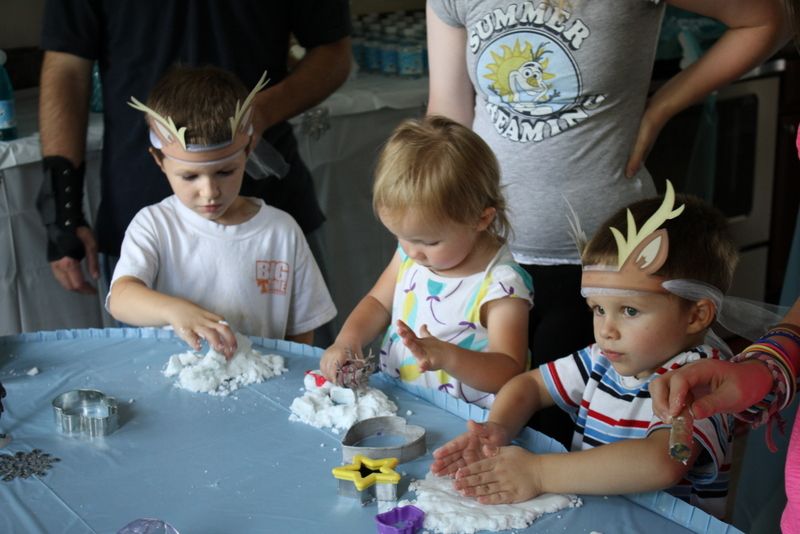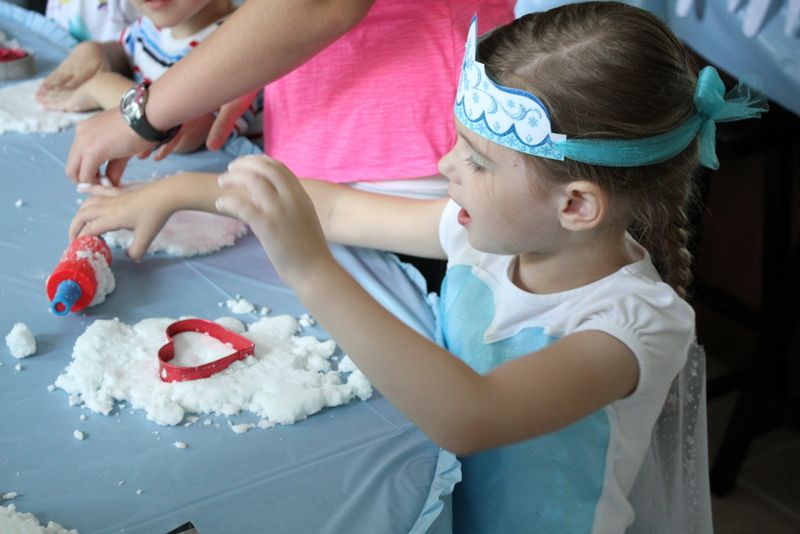 When they were done, I stuck the Snow Dough straight into clear treat bags (favor bags) tied with a piece of tulle so they could take it home with them.
I even printed a little tag and stuck it to the outside of the bag so parents knew what the "goop" inside was.
So sorry, no picture, this part of the party was kind of crazy!
BUT…
Free Frozen "Snow Dough" label Printable
HERE
(
I used these Avery clear address labels
). It really looked like I had the bags specially printed, but nope, just clear labels!
What you get:
Then we played "Pin the Nose on Olaf"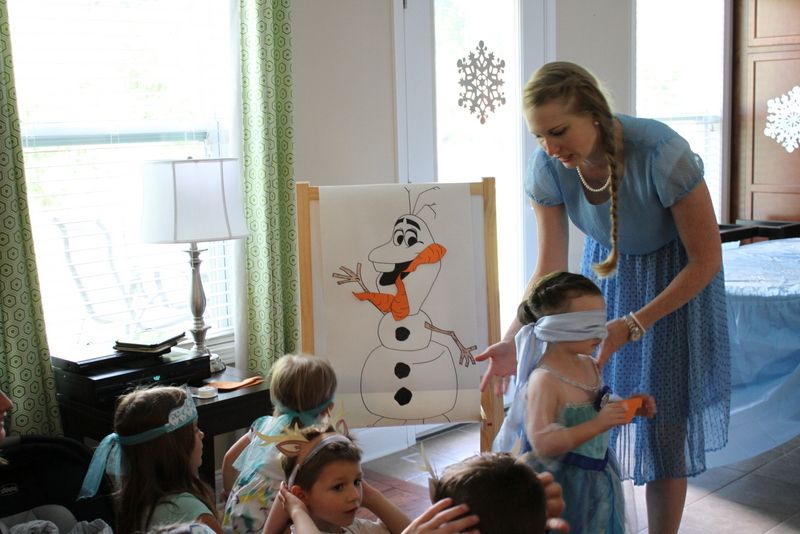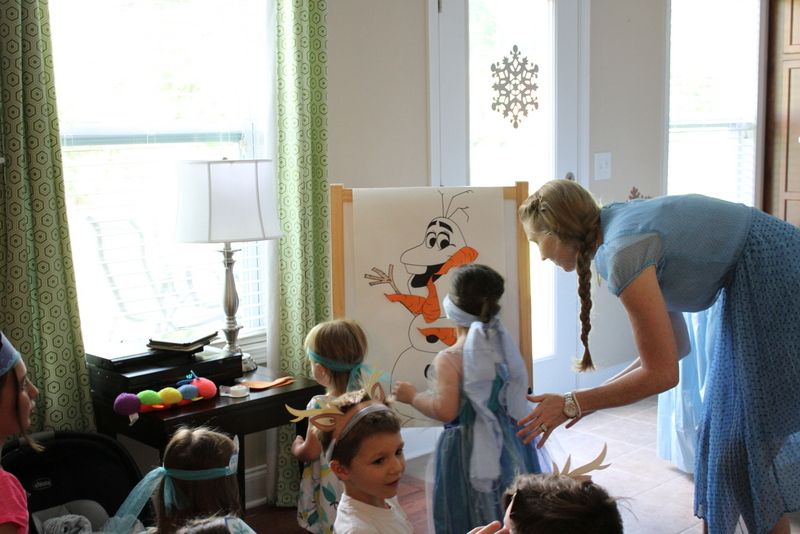 I found a picture of Olaf and used it to draw a bigger version on a length of painting paper (easel and paper roll from Ikea)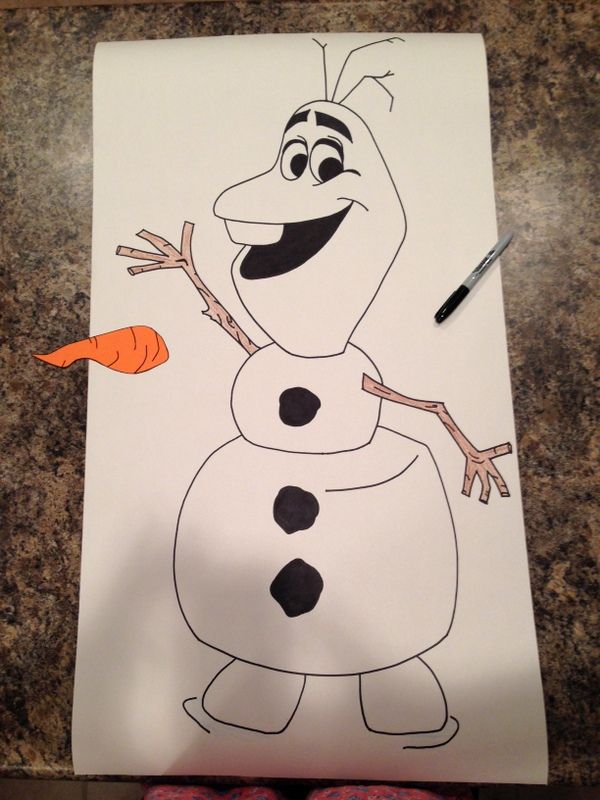 Free Frozen Olaf Printable
HERE
(I used as a guide to draw my big Olaf, but also great for printing and just displaying character pictures around your party)
What you get: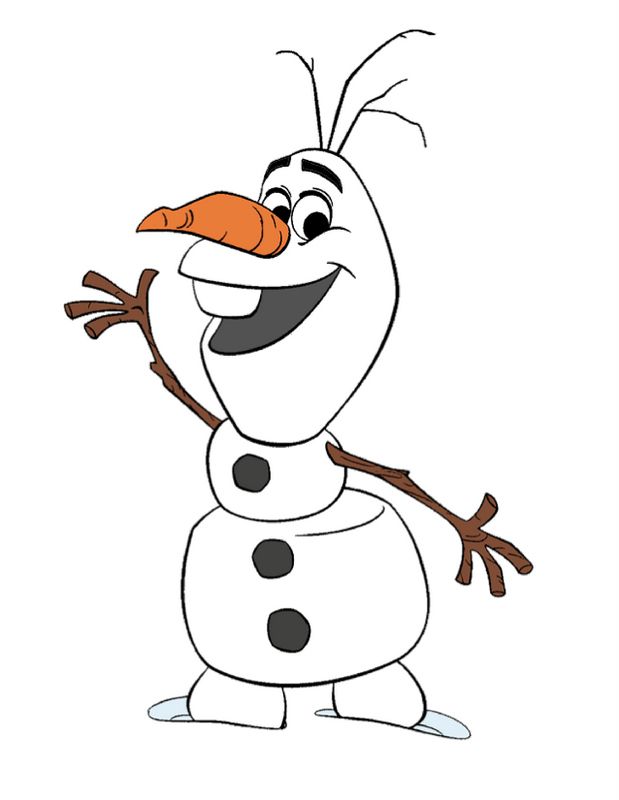 Free Frozen Olaf nose Template
HERE
; (I printed on orange cardstock and cut out)
What you get:
I also posted pictures of the cast characters around the room for the kiddos that I found doing free Google image searches.
Free Frozen Cast Printable
HERE
(this one I used to make my beverage labels)
What you get: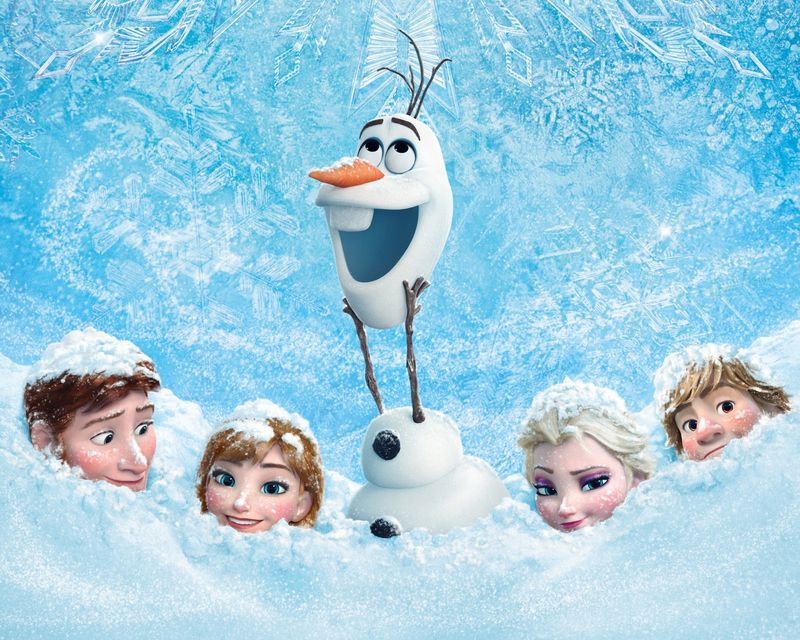 And
HERE
What you get:
And HERE
What you get: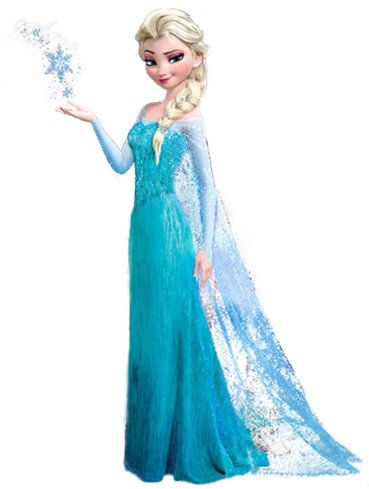 To keep with our "Frozen" we had an ice cream topping bar, because what's more frozen delicious than ice-cream?
Nothing I tell ya!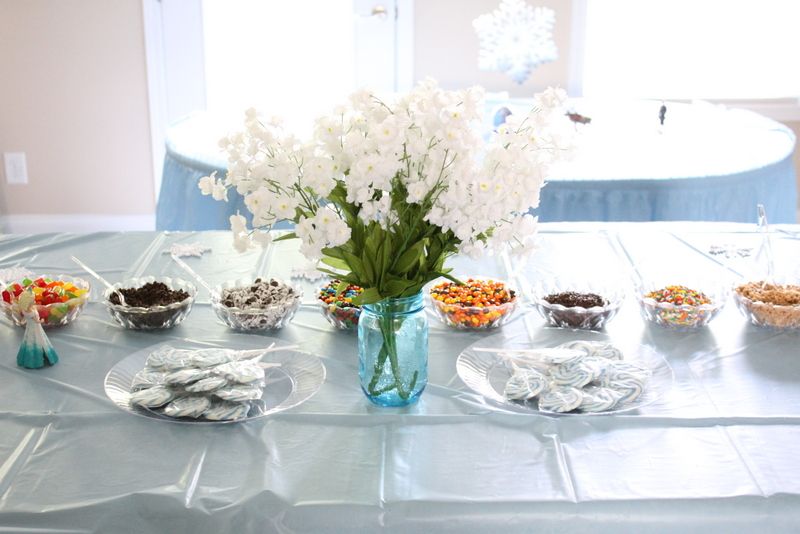 Toppings included:
M&M's, mini chocolate chips, gummi bears, Reeses pieces, Heath Bar toppins (found in baking section by chocolate chips), Mike&Ikes, Snowcaps, chocolate sprinkles, rainbow sprinkles, chopped peanuts, chocolate syrup, caramel syrup, Magic Shell and, of course, maraschino cherries.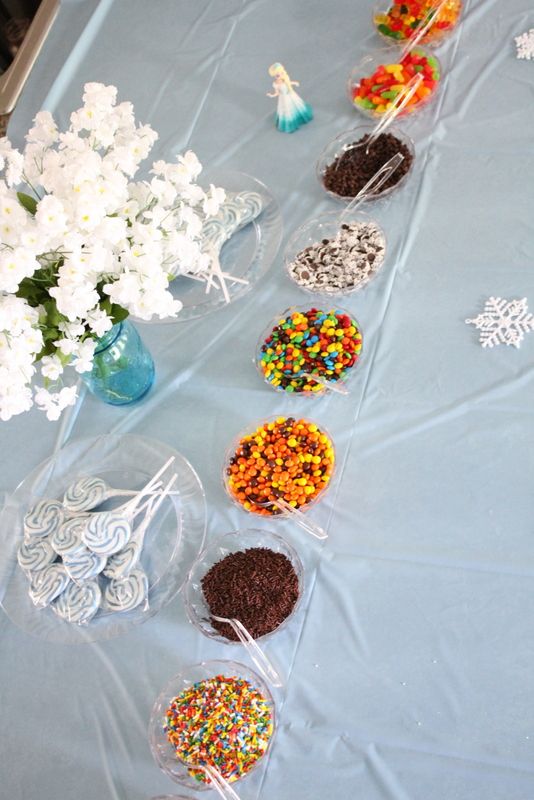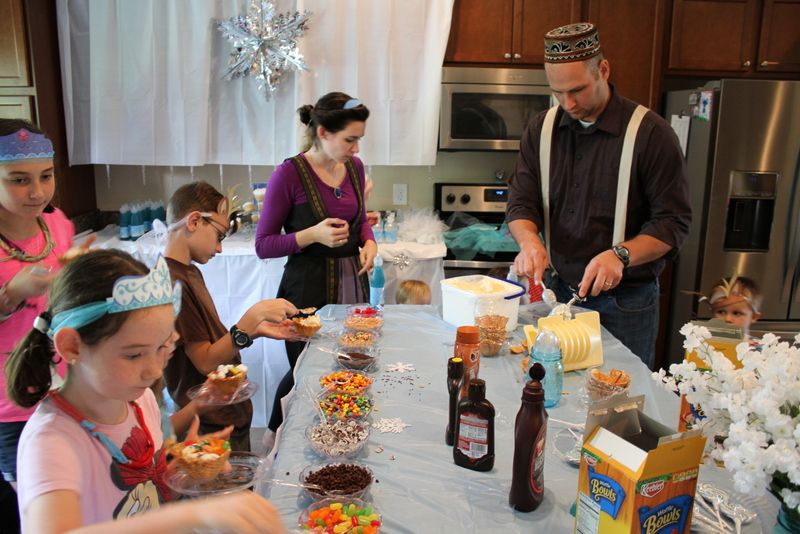 Instead of regular bowls I used Keebler waffle cone bowls found at any grocery store.
It was the perfect size sundae serving for the kids.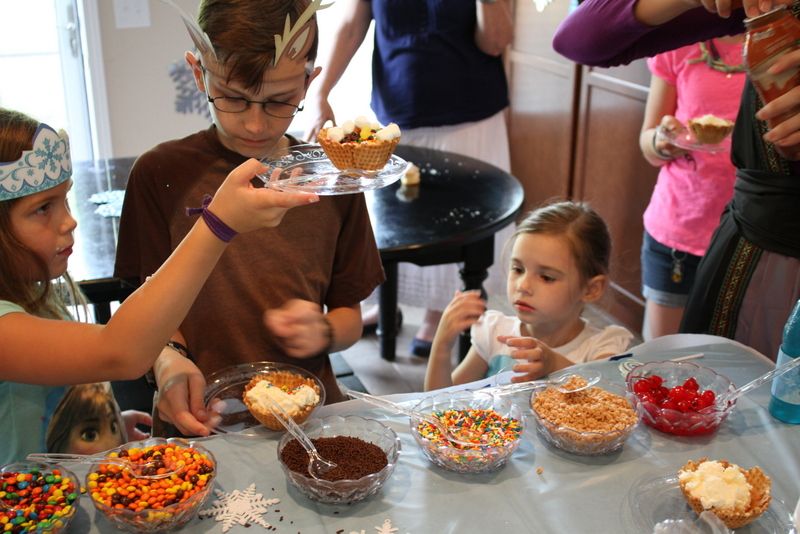 Then they got to add whatever delicious toppings they wanted.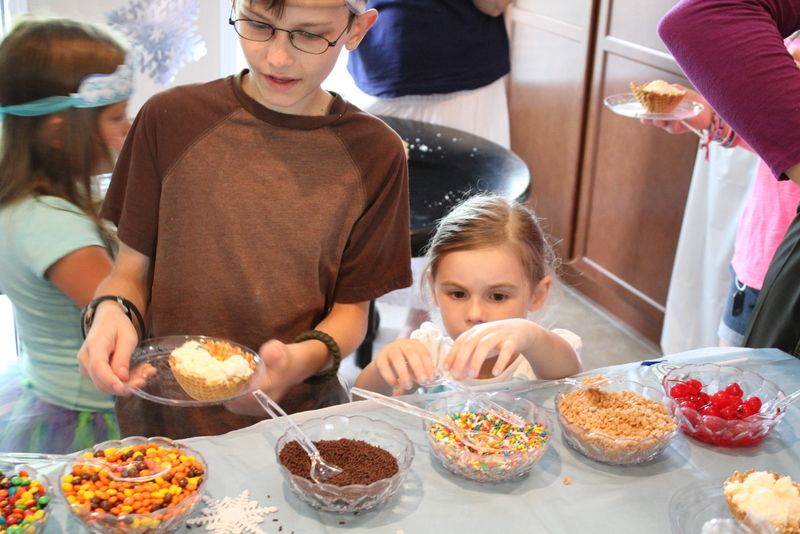 PS- "
Magic Shell
" was the biggest hit!
She declared this to be "da greatest birfday ever!"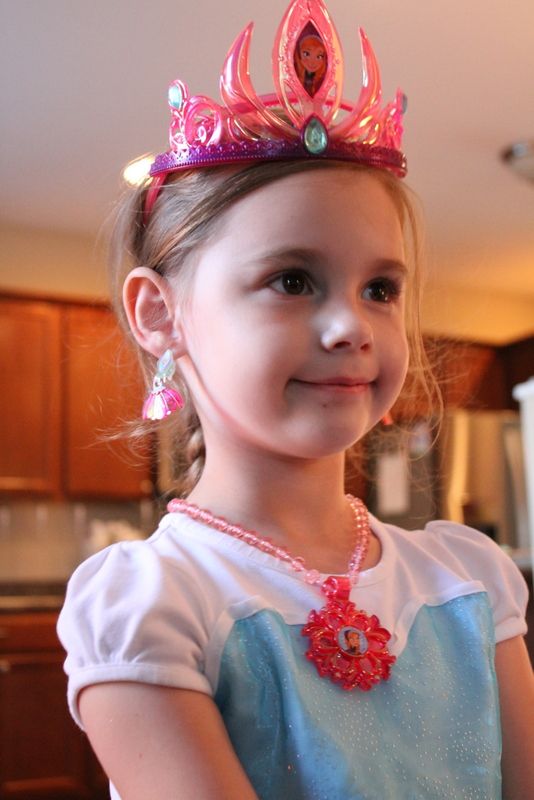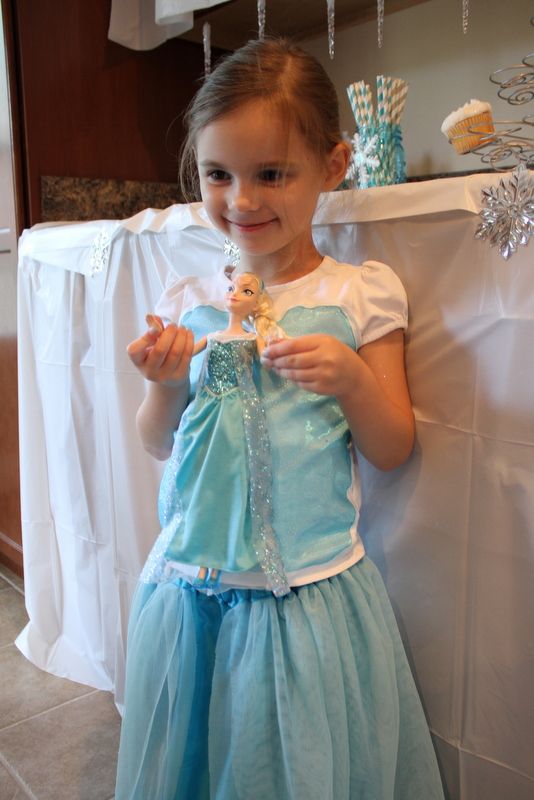 For more ideas (some I used some I didn't) you can view
my Frozen Party Idea Board on Pinterest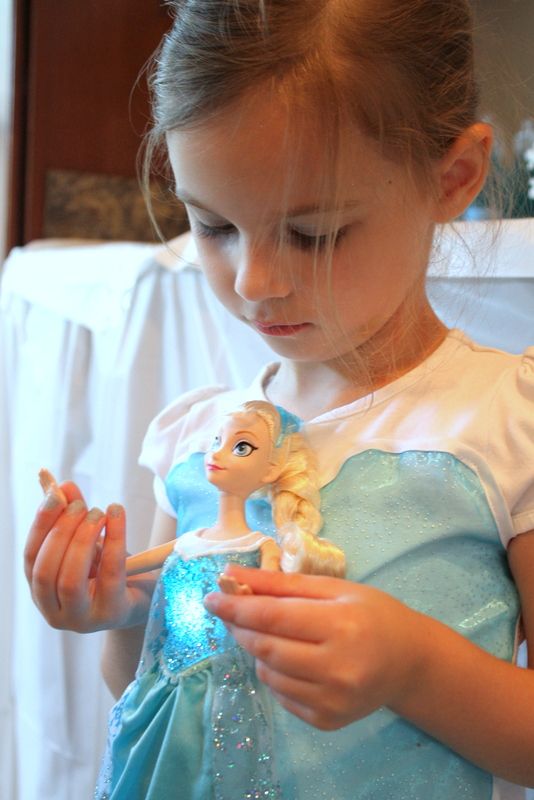 Happy Creating Everyone!!