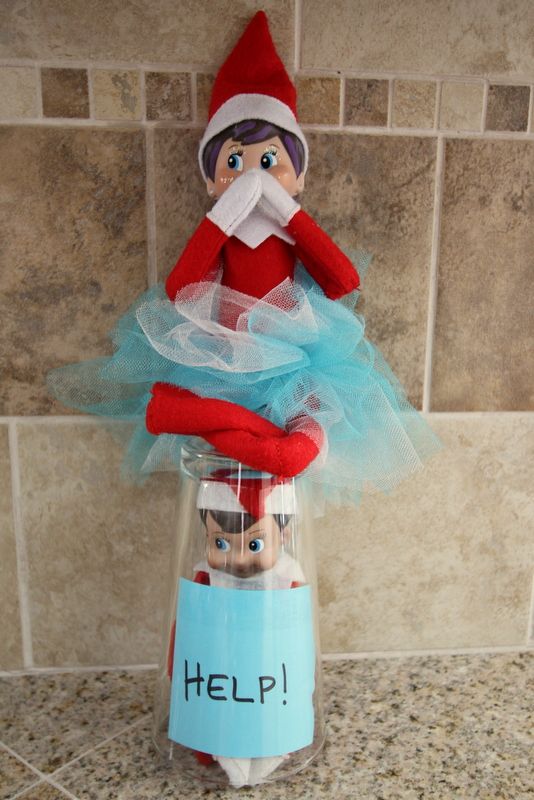 We have an awesome Elf that comes and visits us every year.
His name is Olaf (named well before "Frozen" was a thing) and he's funny and silly and super responsible.
However, this year our Olaf brought his little sister Trixie along for the fun and she was a different story...
It all started over a year ago when we found out we were pregnant with surprise baby #4.
This led to needing more space.
Which led to moving to a bigger home 4 months before Christmas with a 3 month old baby.
Which led to non-essential boxes not being unpacked and stashed in the basement because boxes can wait and babies don't keep.
Which led to the weekend before Olaf usually arrives (Dec 1st) us frantically tearing through boxes looking for any sign that Olaf would not be delayed.
Which led to a frantic run to Target the night before to purchase a positive sign that there would be Elf fun in our home this season. Now I knew one day soon there would be an Olaf sighting, so replacing him was never an option and that was when a wonderful idea formed and lots of ideas quickly followed.
Even though we had a backup plan... these new ideas were so much better so while the kids were occupied I double downed my search and racked my brain until it hurt but it was worth it because that night after shower time, my beautiful babies came down to a Christmas miracle, and a whole season full of double trouble fun!!
LET THE FUN BEGIN!!!!
"Help Me" Elves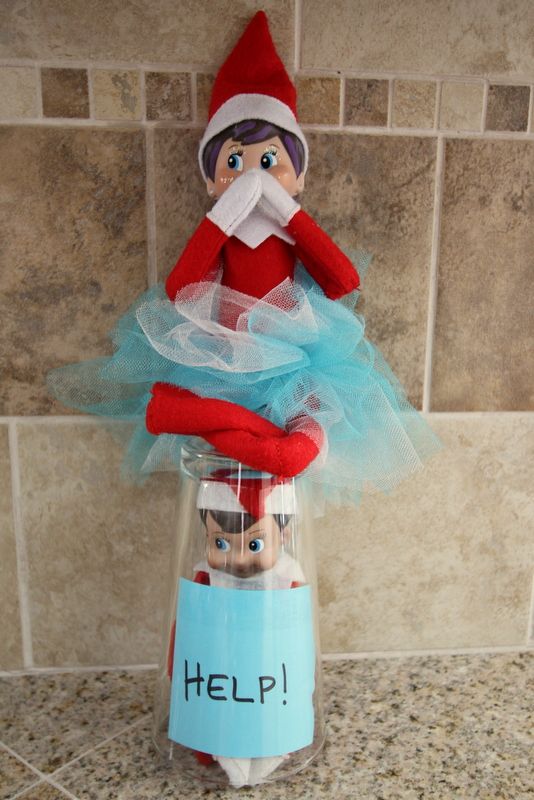 "You're Doing It Wrong" Elves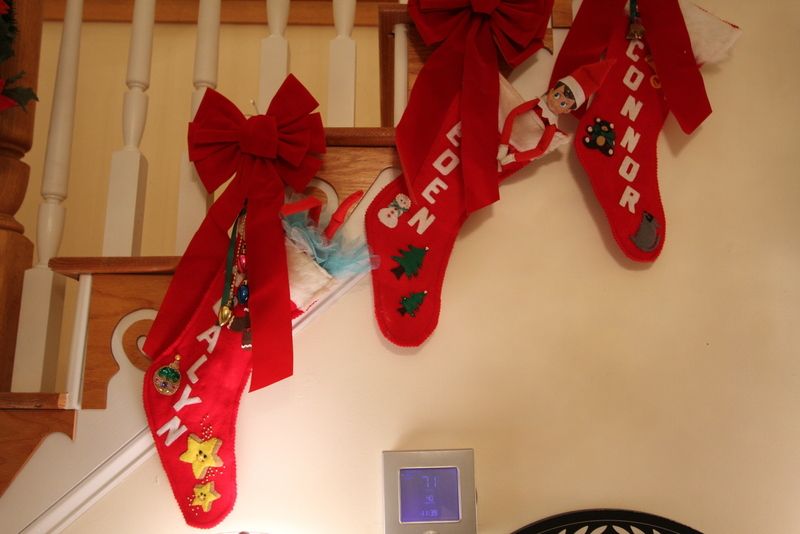 "Innocent Swinger" Elves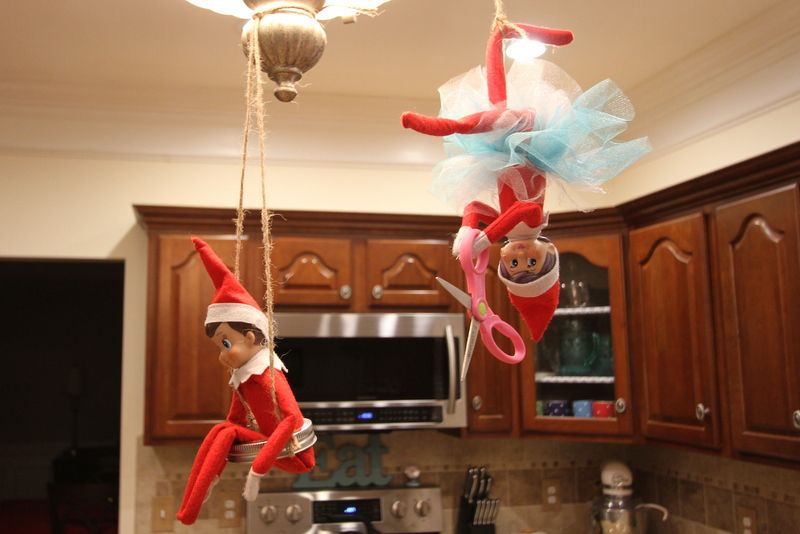 "Taking Fluffy For A Walk" Elves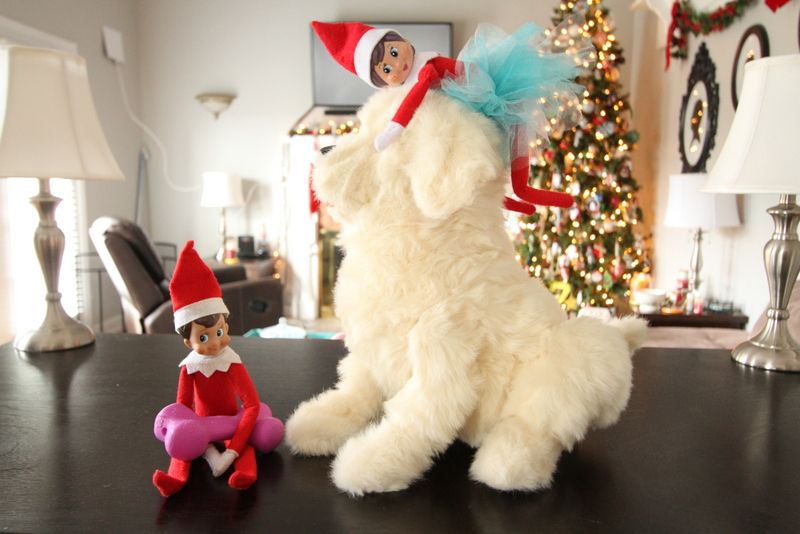 "Princess Tea Party" Elves
"You're Embarrassing Me" Elves
"Bundle of Joy" Elves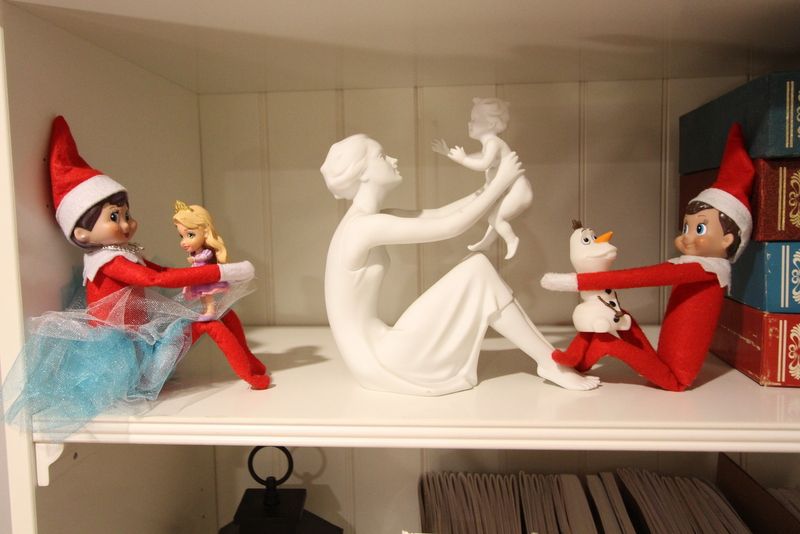 "Hanging Out" Elves
"Poinsettia Zipline" Elves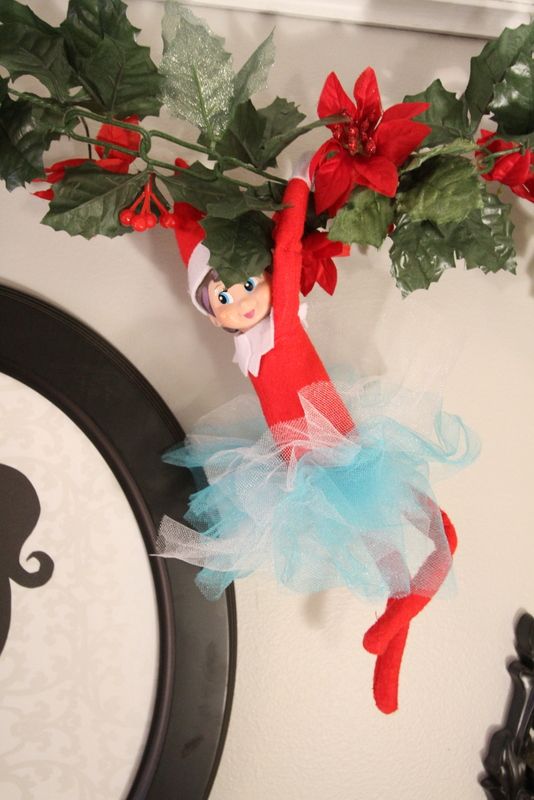 "Welcome Home" Elves
"Hang Time" Elves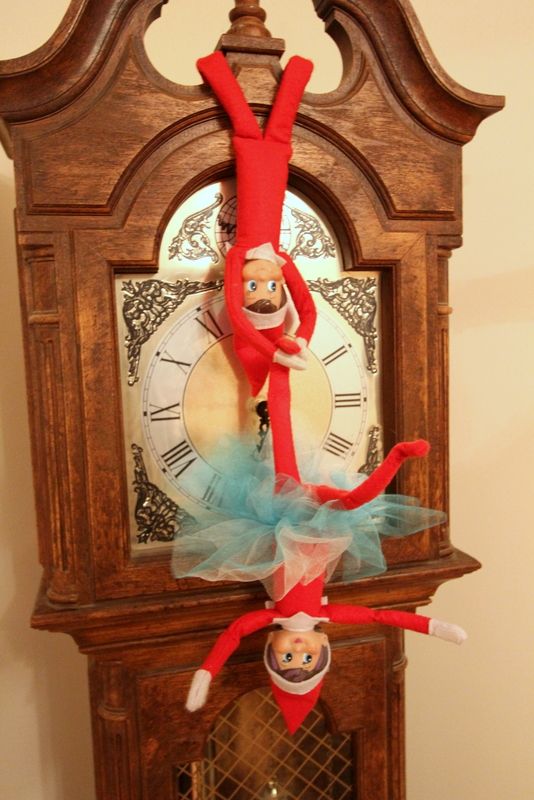 "Room With A View" Elves
"Nutcracker Defeating The Mouse King" Elves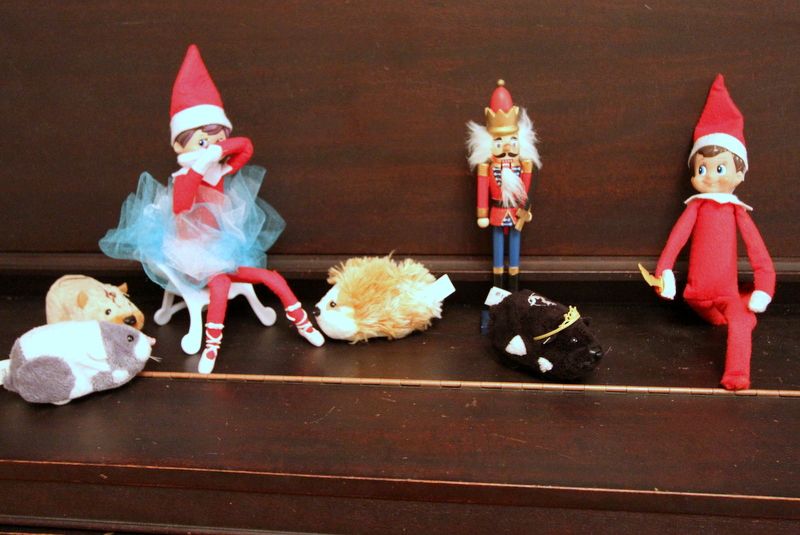 "Makeover" Elves
"Rapunzel's TP Tower" Elves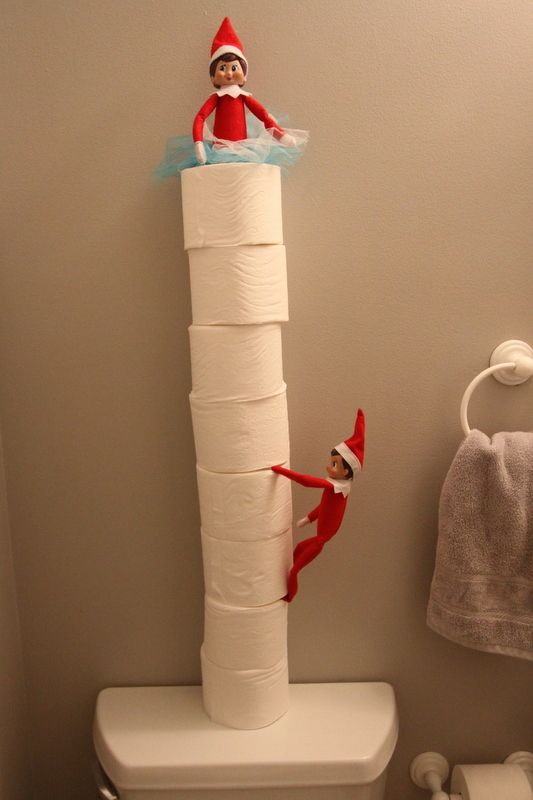 "Barre" Elves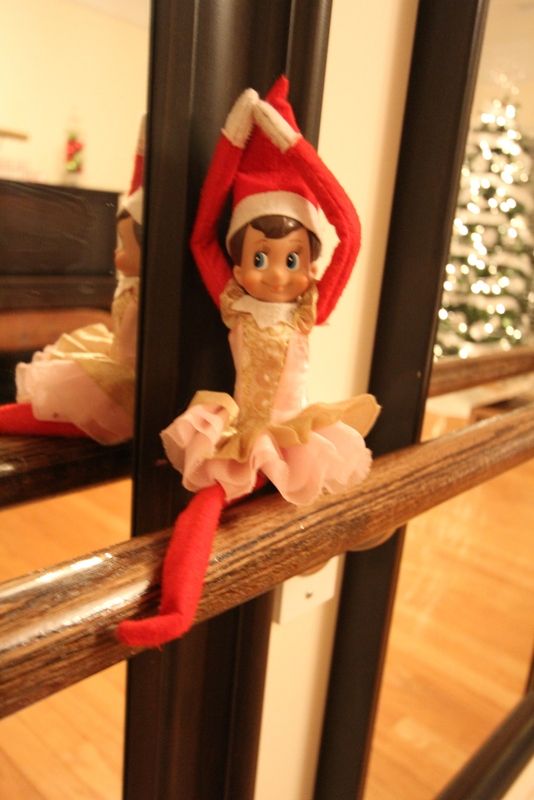 "Snowball Fight" Elves
"Candy Cane Hunt" Elves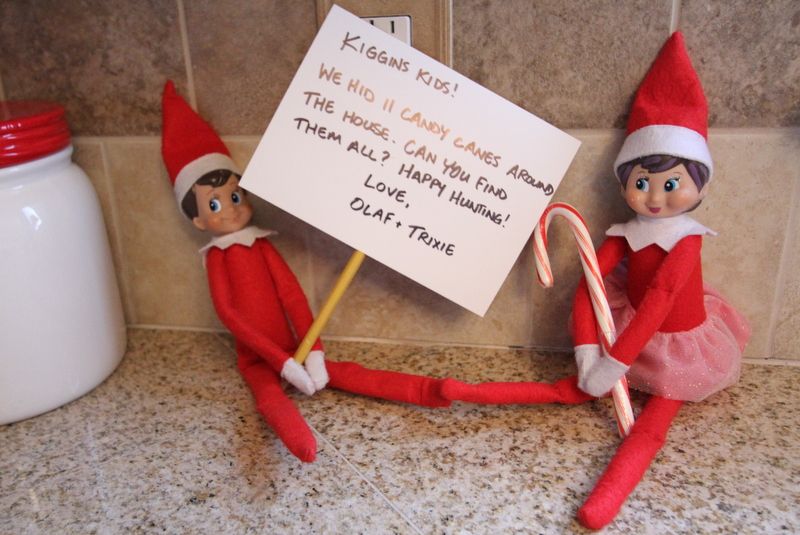 "Elf Hat" Elves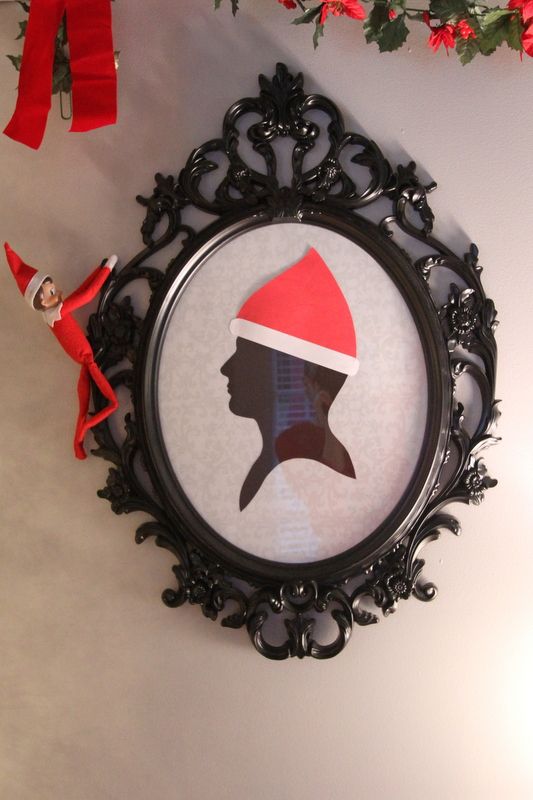 Let me tell you, we"ve been doing this for about 6 seasons now and this by far was my FAVORITE!
There are sooooooo many more options and ideas and I totally ran out of days to do just the one's in my head let alone all the awesome one's I found (and some used) from Pinterest!
You could have a little brother or sister elf that is always being mischievous (depending on your situation)
You could already have a naughty elf who's big brother or sister or "Elf Trainer" comes to try and help be good but is always thwarted.
You could have an "Elf in Training" come who just gets everything all jumbled up.
Seriously, so many more options!
To make her extra naughty, Trixie's arm or head would move during the day while the littles were at school (our teenager's influence on her of course) which made discovering the elves fun all day and not just each morning.
On Christmas day they all repeatedly expressed how much they hoped Olaf would bring Trixie back next year too.
In this case, 2 is infinitely better than one!!
HAPPY CREATING EVERYONE!!