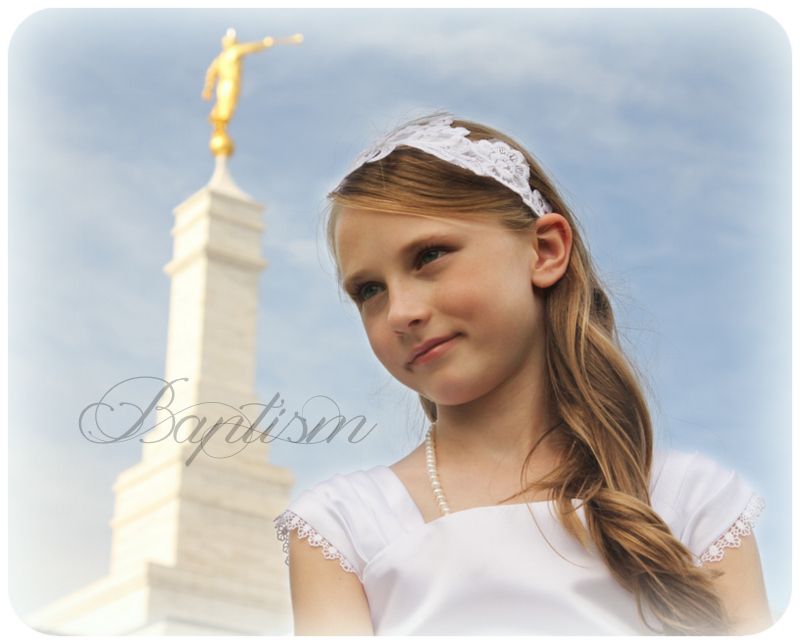 My sweet E just turned 8, and part of turning 8 means baptism in our church (you can read more about that
HERE
) and my Eden could-not-wait!!
She was so excited to be baptized by her Dad!
We found her a beautiful baptism day gown (at
prettyflowergirl.com
HERE
)and the perfect accessories. Gloves found
HERE
(they usually offer a discount on the add-on accessories if you're purchasing a dress).
The headpiece was an appliqué I found at the "
Pretty Lace Shop
" on Etsy for $3.99, then glue-gunned it to a clear white headband.
And of course Mom's pearls
Once she was perfectly outfitted, I took her over to the
Raleigh Temple
for a photo shoot.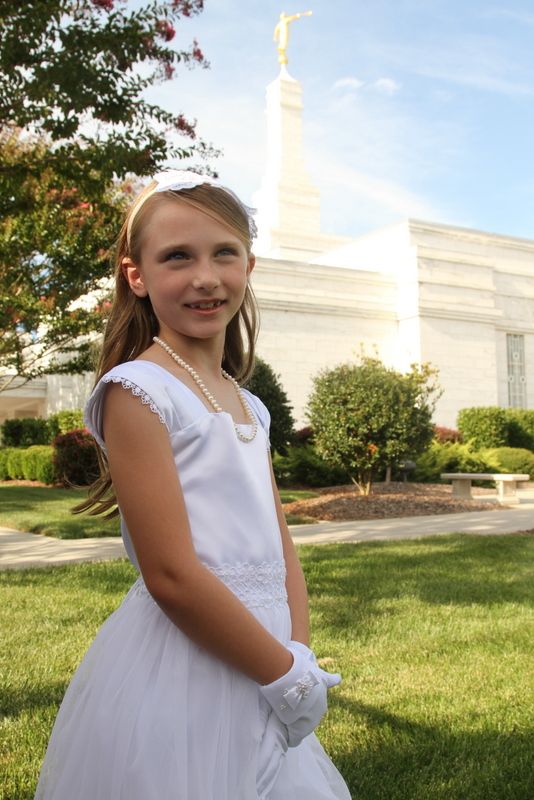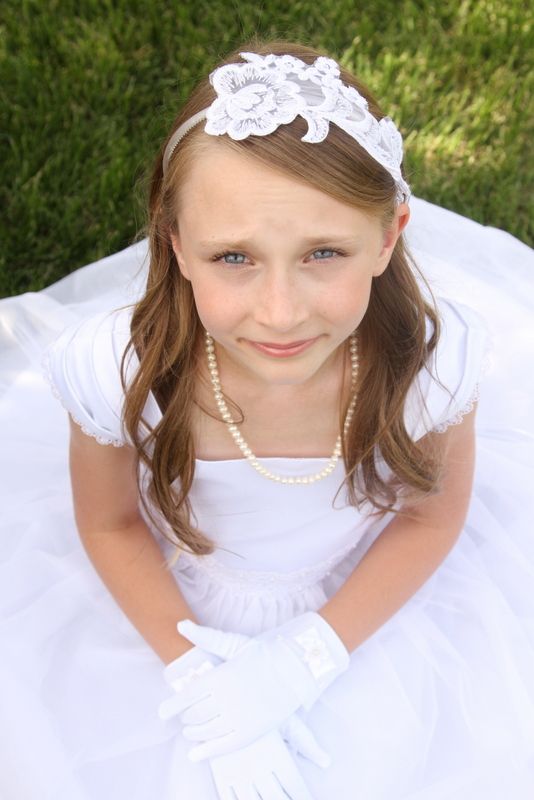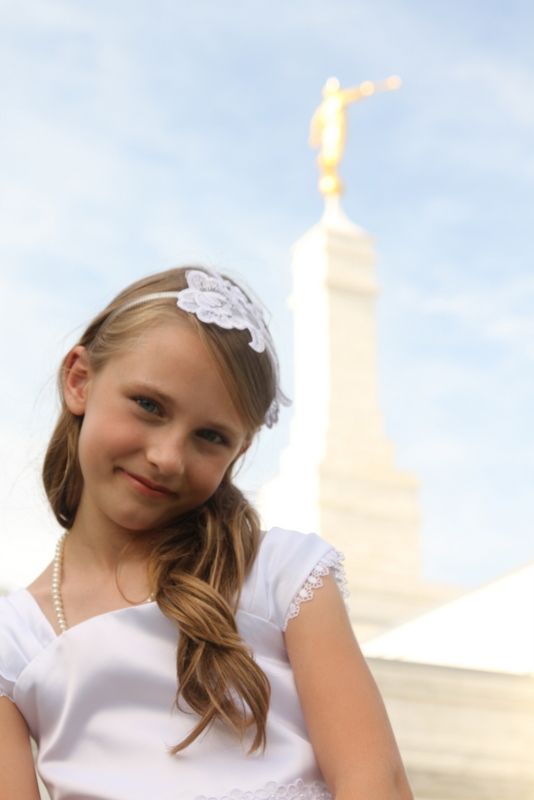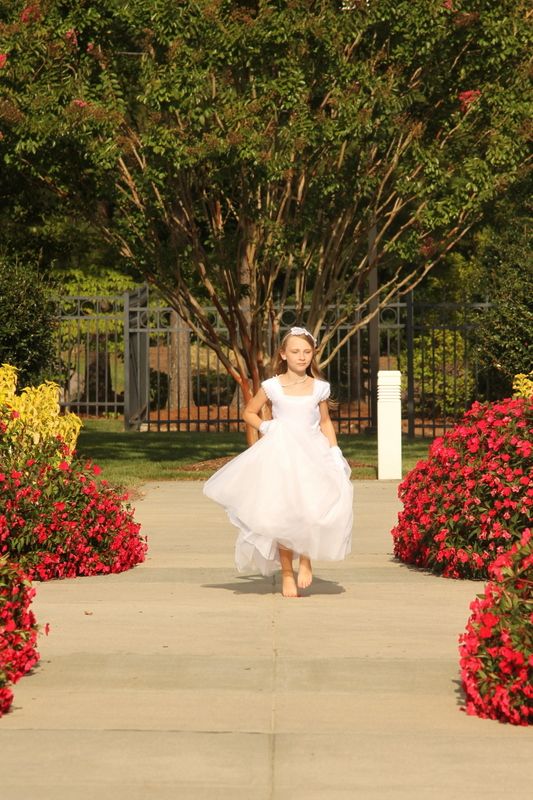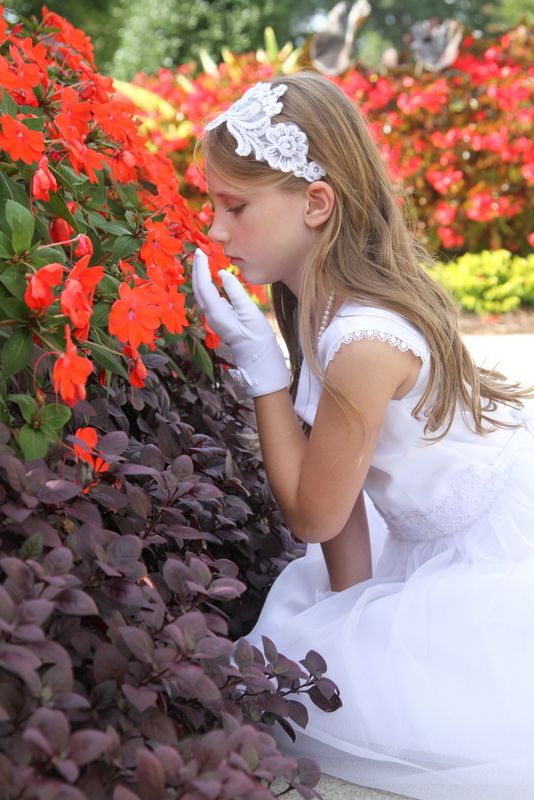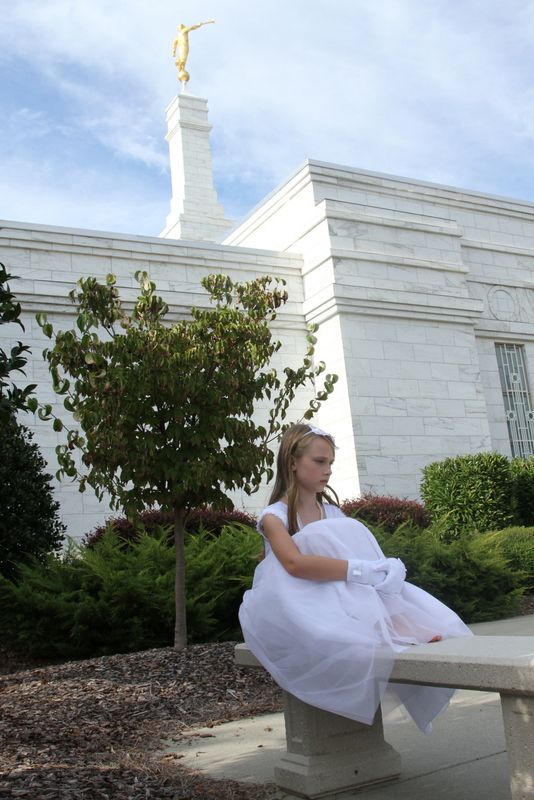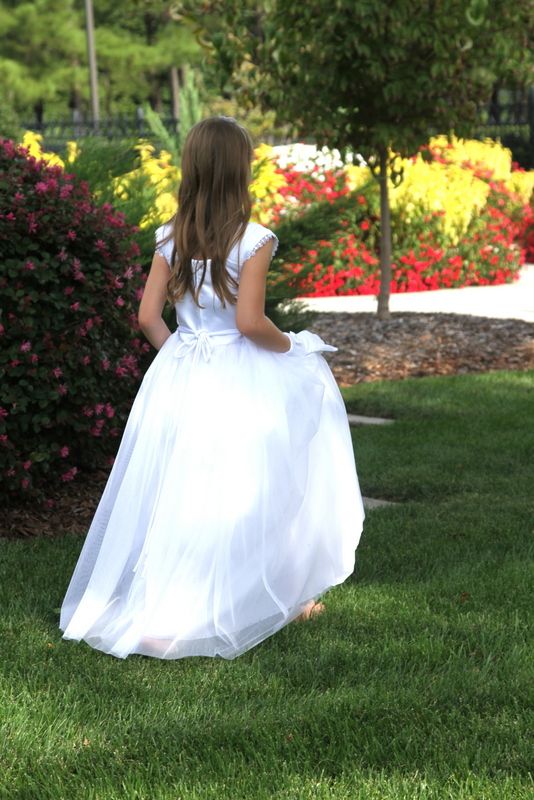 The Invites we sent to all of our family and friends announcing this incredible milestone in Eden's life: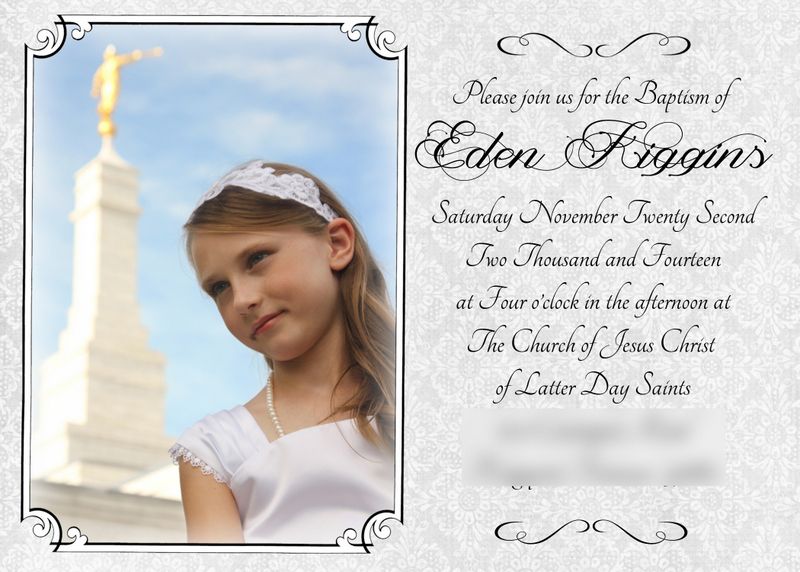 (the blurred out part is the address)
Blank Baptism Announcement Photoshop Template download
HERE
, just add photo and words.
The Font I used is "Tangerine" free font download
HERE
What you get: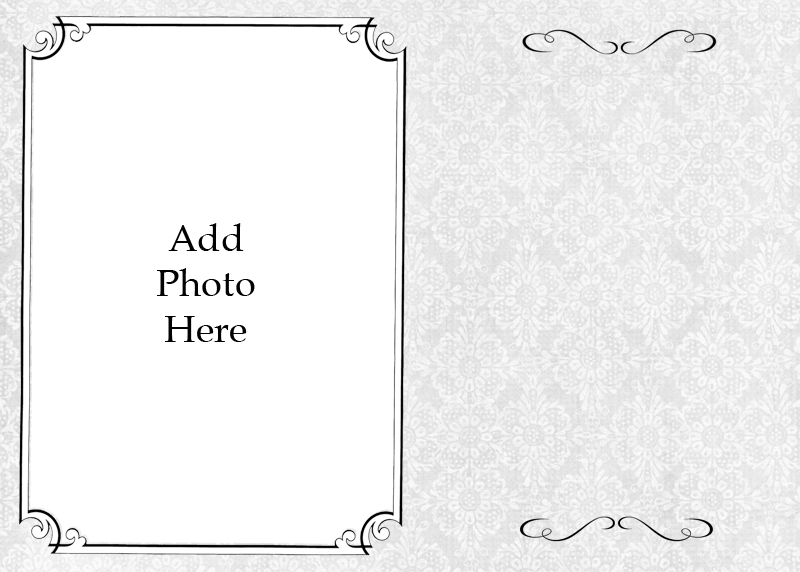 Feel free to use mine above for reference to get everything where you want it.
This announcement template can really be used for anything… baby, wedding, birthday, Christmas… really anything.
The Programs for the day of the Baptism:
Now this one is hard to share since it was personalized with her "E", but here is a Word File Program Template I made with a pink program and a blue one with the SLC Temple in the center instead. You just add your words and info in a pretty font.
**NOTE** This template was formatted for the "Tangerine" font. If you don't download the font, Word will automatically substitute it for a font you already have which could make some parts of the file not centered, lined up, or formatted correctly and you will have to fix it manually on your own with your desired font
Again, the Font I used is "Tangerine" free font download
HERE
Don't forget to fill in ALL the missing information with your info as well, and double check it before printing to be sure you didn't miss any spaces!
The second page on each file is the "back" of the program and includes the lyrics to the songs on the program.
Feel free to change them to whatever songs your very own baptism star chooses.
Pink LDS Baptism Program Word Template download
HERE
What you get:
Blue LDS Baptism Program Word Template download
HERE
What you get: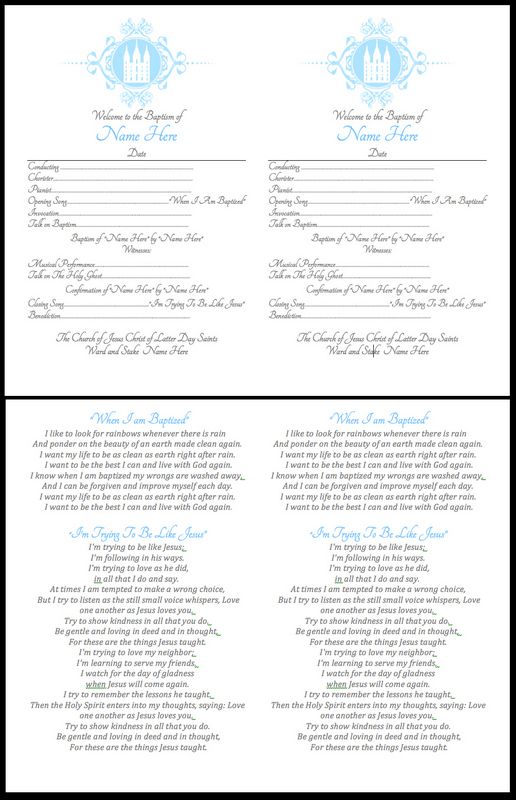 For the guests, we had a basket of candies by the door for them to take as a favor and a "thank you for coming" as they left.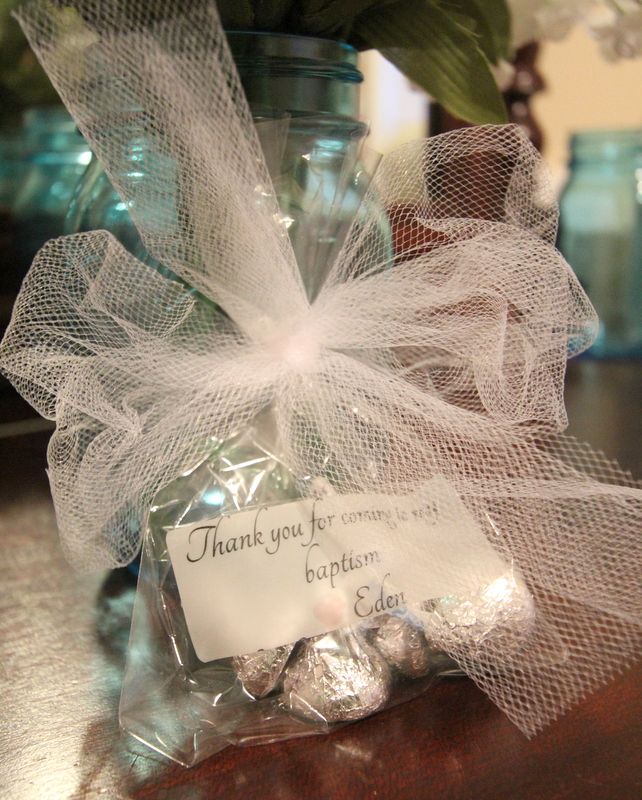 Just silver Hershey Kisses in a small treat bags, wrapped with a white tulle bow.
I used Avery clear address labels to print a thank you note and stuck it onto each bag.
It was a perfect day!!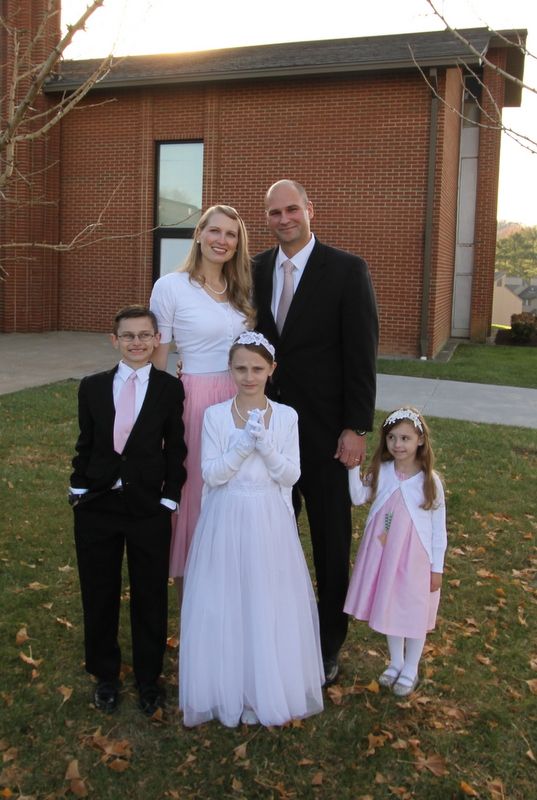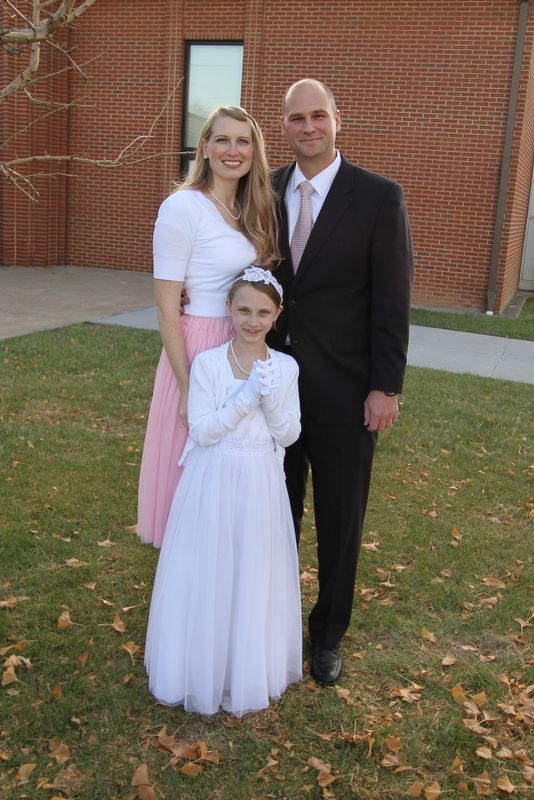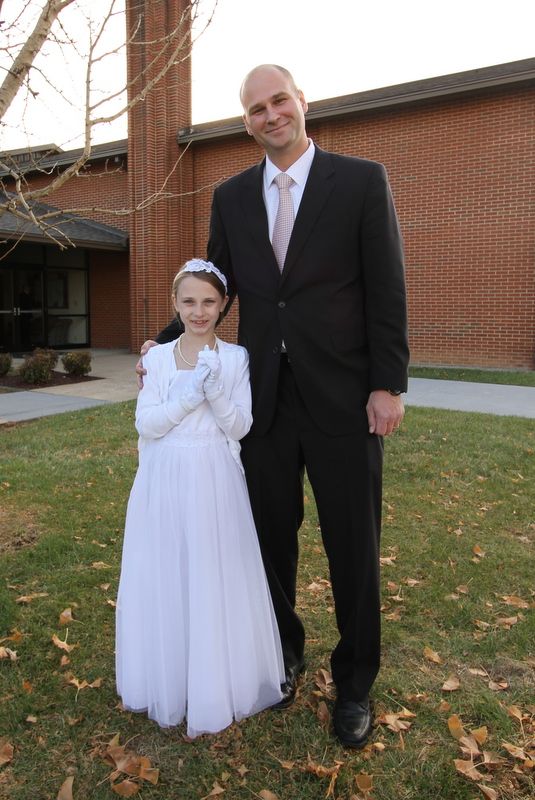 We're all so very proud of you my gorgeous sweet little Eden!
Happy Creating Everyone!!