For those of you who aren't familiar with Scouts, Pinewood Derby is where Cub Scouts (boys aged 8-11 years) take an ordinary block of wood and with the help of their parents turn it into a car that they then race in a competition within their pack called the Pinewood Derby Race.
The top 2 winners from each den (dens are groups within the pack that are separated by age) can then go on to compete in the regional race (against other pack winners) and so on.
It's super fun!
And an excellent chance for Dad and son to work together to create something awesome!
All you really need is a car kit, found at any BSA supply store and most crafting stores, and a basic understanding of simple physics and you are well on your way!
Here are some pictures from our troops 2013 Pinewood Derby
(I was just photographing my own kid and his races, when at the end the Scout Master asked if I would get pics of all the boys and their awards... um, OF COURSE! But sadly the races were already over, so this is all I have)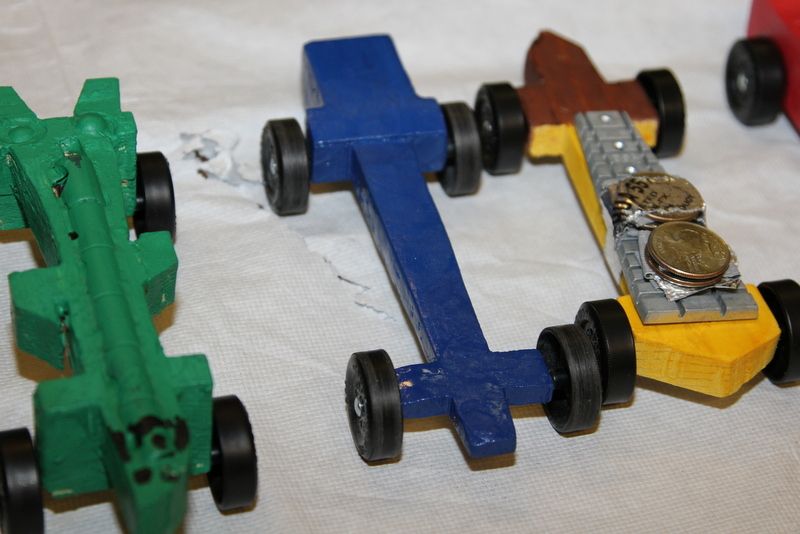 Before the race, each boy made a sign for their car and the room was decorated with their creations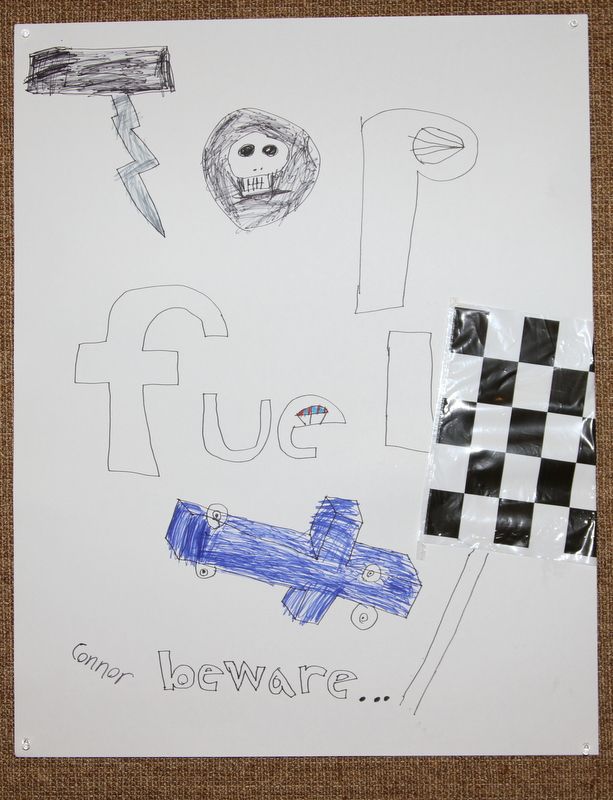 Each boy got up before the race and gave a brief description of their car
Then their car was officially weighed in by the judges and each "driver" was given a "driver's license" (adorable!)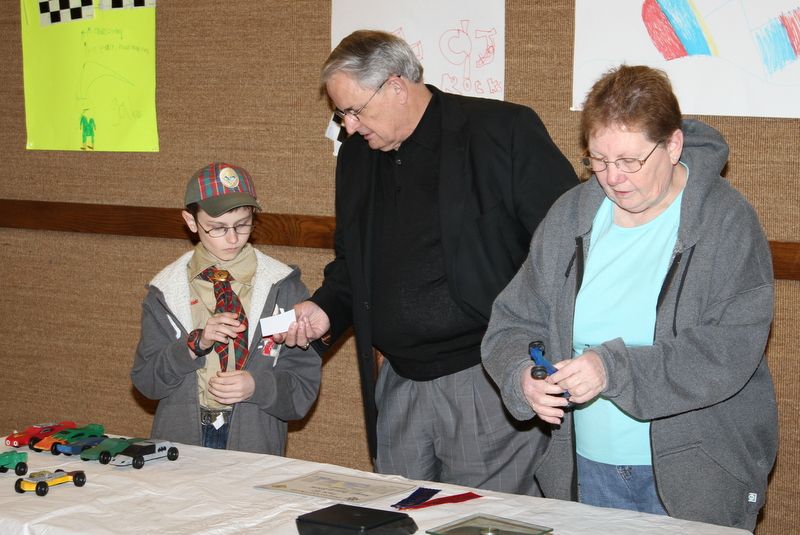 Then the races were on!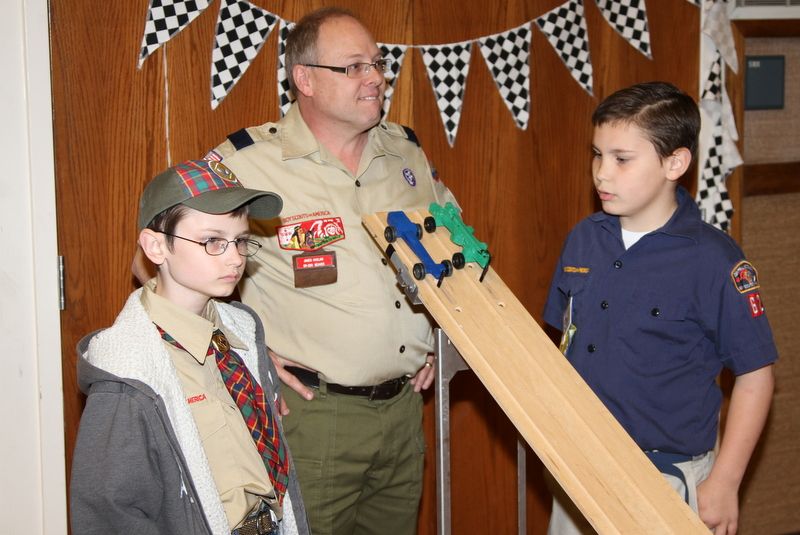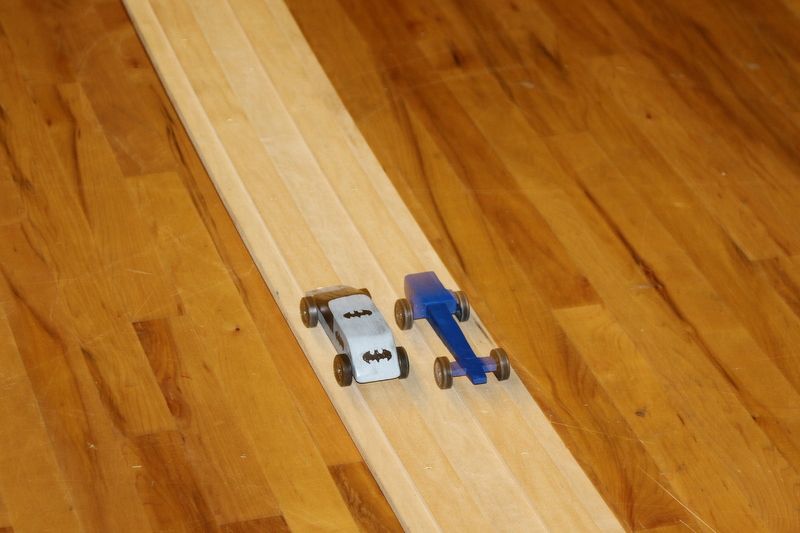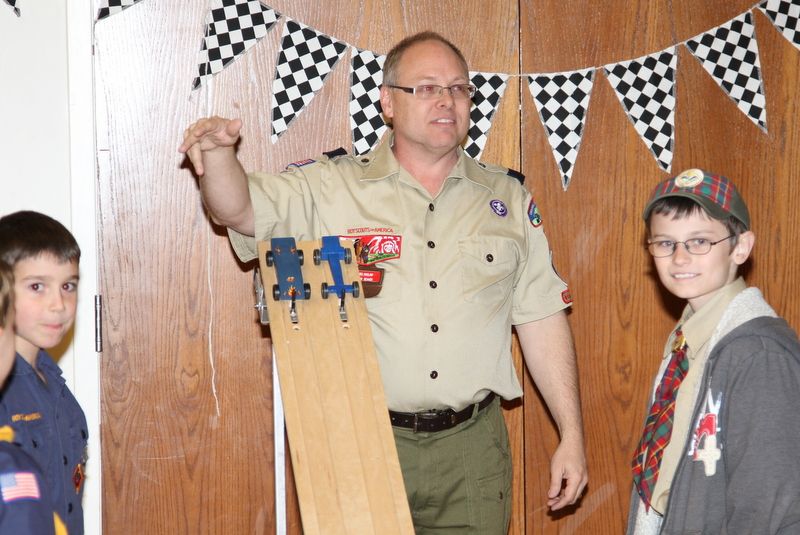 After the races the ribbons were given out and each boy received a congratulations for good racing and a certificate for their car.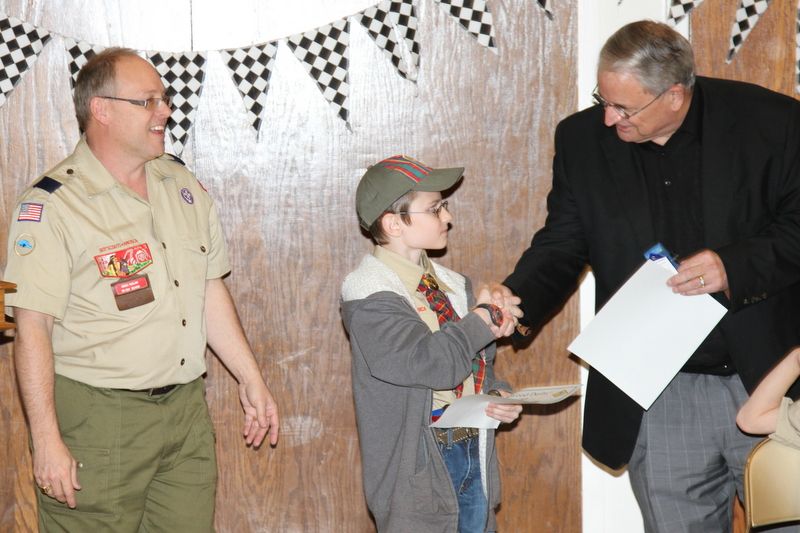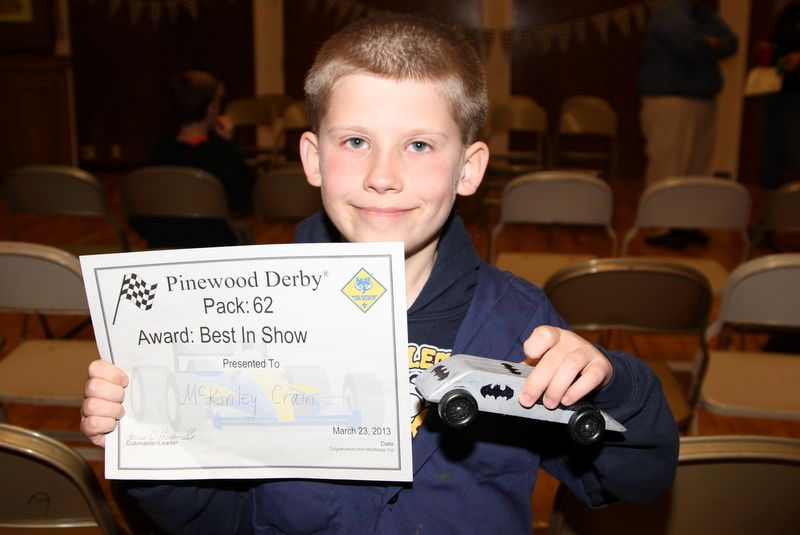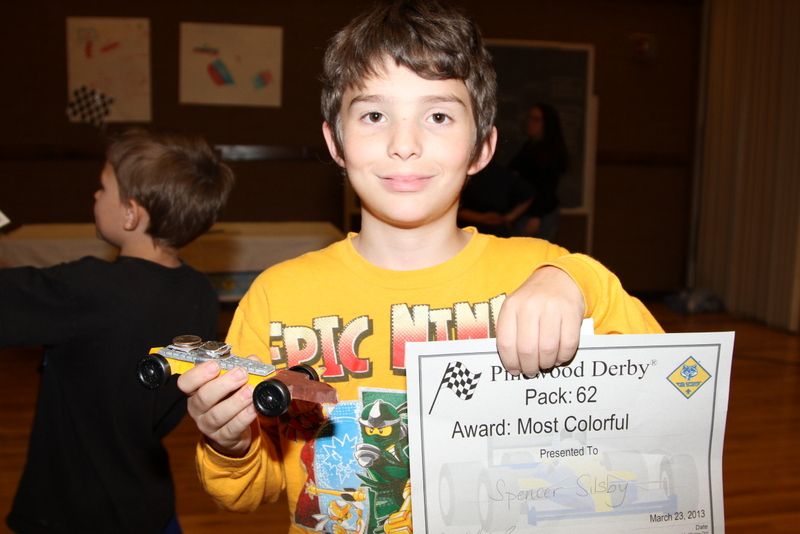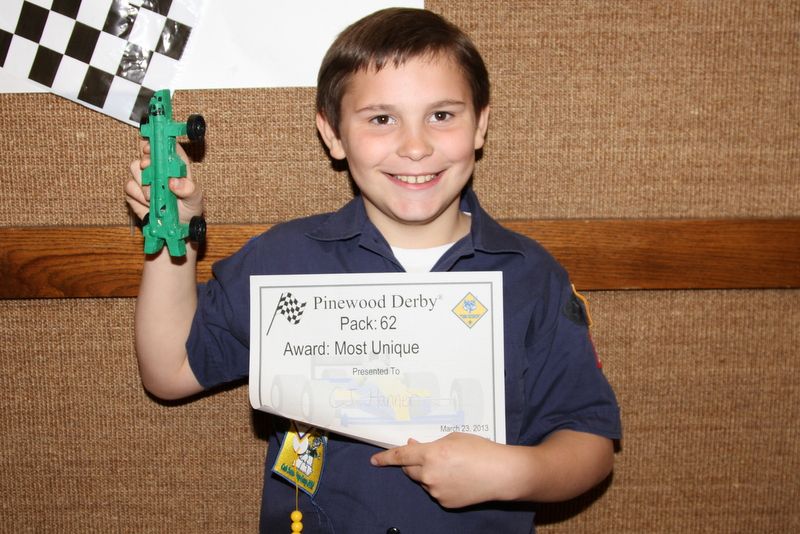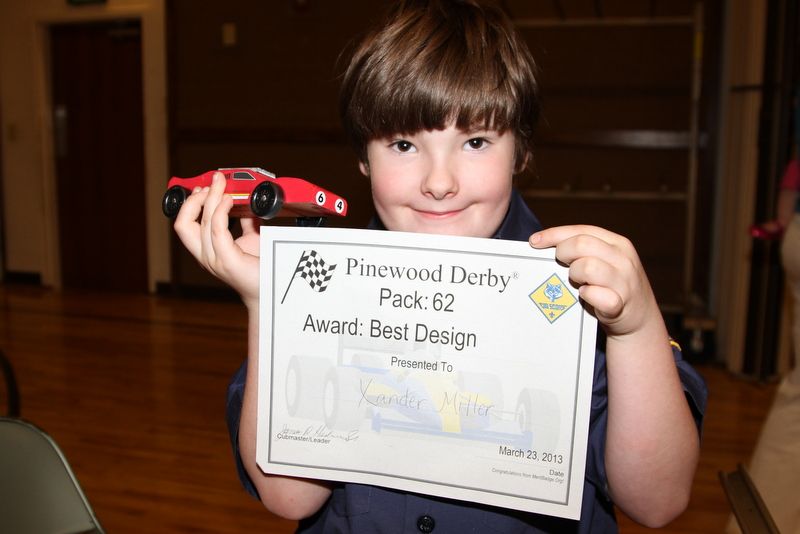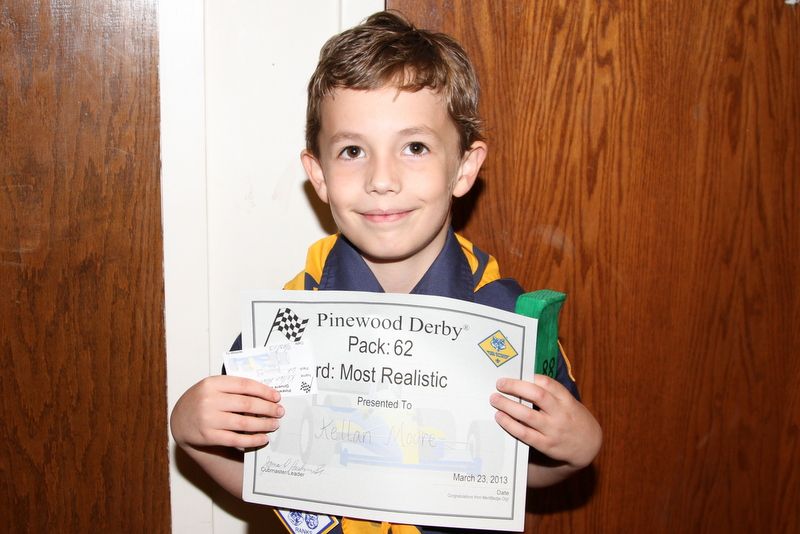 What sportsmanship!
Job well done boys!!