For my parents 40th Anniversary I came up with the idea of gifting them with 40 years worth of love and memories from all of their 6 children.
I had each sibling write down a memory for every year that they were alive.
Then compiled all of the memories together, separated by year.
For the early BC years (before children) we got my parents to provide their own memories with the ruse of helping a grandchild with a school "family genealogy" project, and also by telling them I wanted to write a special anniversary blog post on my family blog (I'm sneaky like that).
When it came time to try and decide how these memories were going to be displayed, I came up with the idea of using old fashioned "airmail" envelopes that I found on Amazon.
I used photoshop to design the front of each envelope with stamps and postmarks to make it look official, and the coinciding year of the memories inside.
I designed each envelope different.
Then I printed the memories off with a fancy photoshopped header I also created in photoshop that went along with the "airmail" theme, with the coinciding year on top.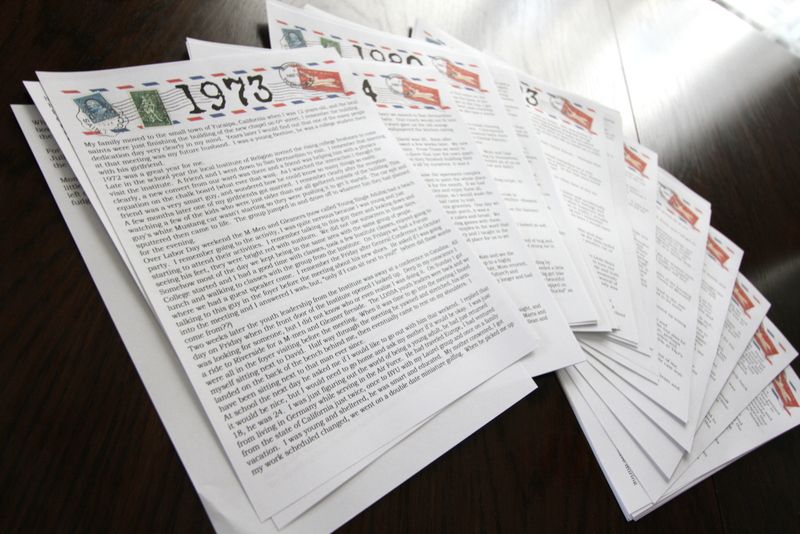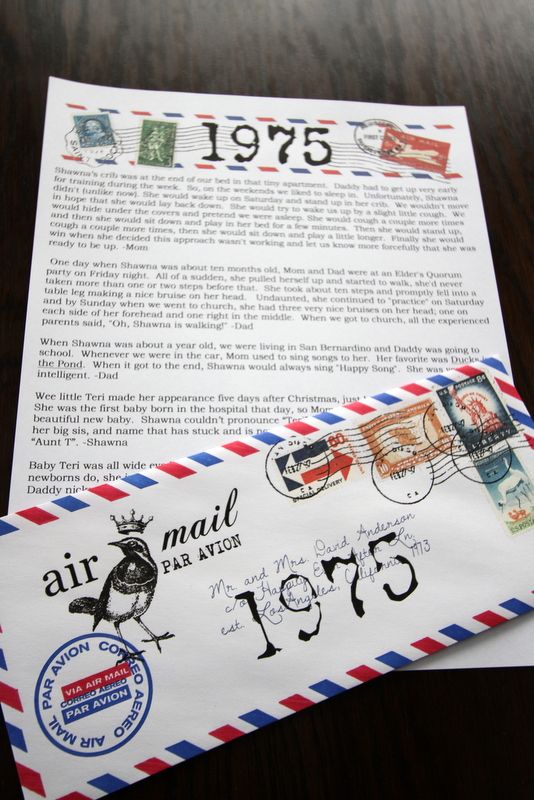 I stuffed all the envelopes (I didn't seal them, just tucked the flap under so they wouldn't tear when opened) and tied them together with red and white striped bakers twine (also found on Amazon) and finished it off with an old shipping label with the gift's theme.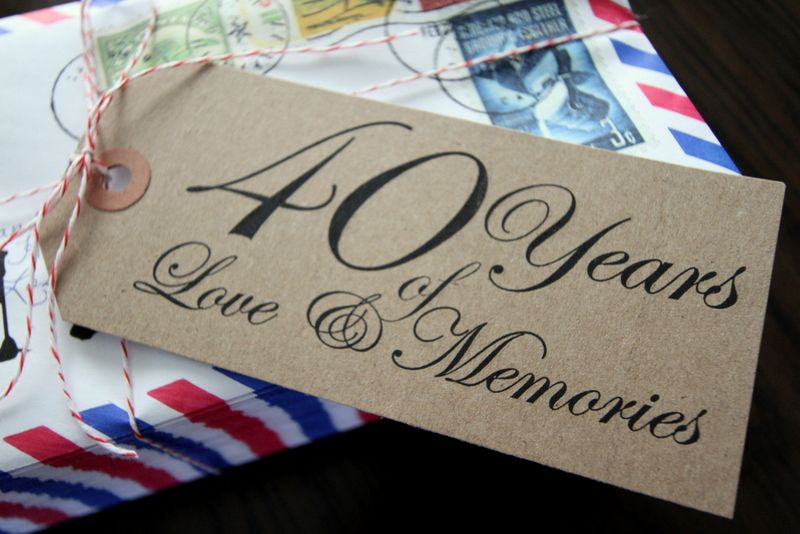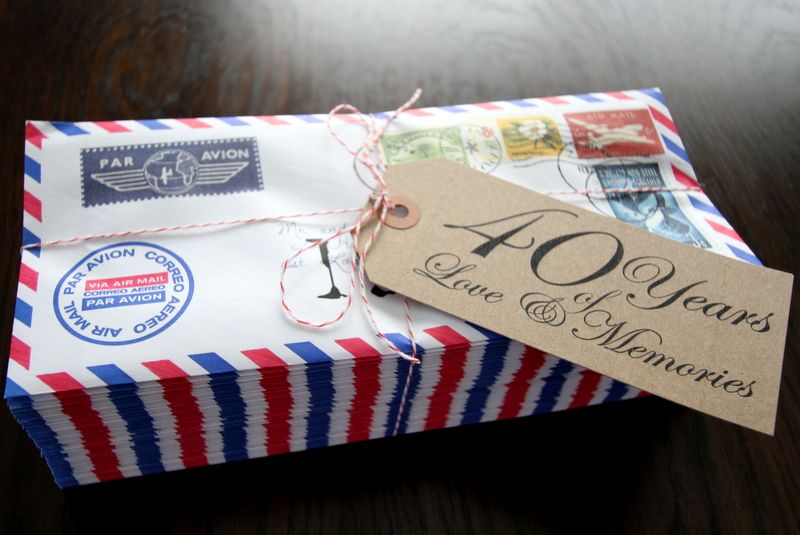 You could do this for any milestone anniversary. The beauty of this gift is that for every anniversary after that, all you have to do is compile memories for that year and then hand them off in an envelope. This could also be an excellent spouse gift.
You could also do this for any milestone birthday, or even a retirement event. You could have past friends/neighbors/co-workers write a letter of how the person touched their life, or memory of the recipient for a coinciding year. Possibilities are endless!
HAPPY CREATING EVERYONE!!