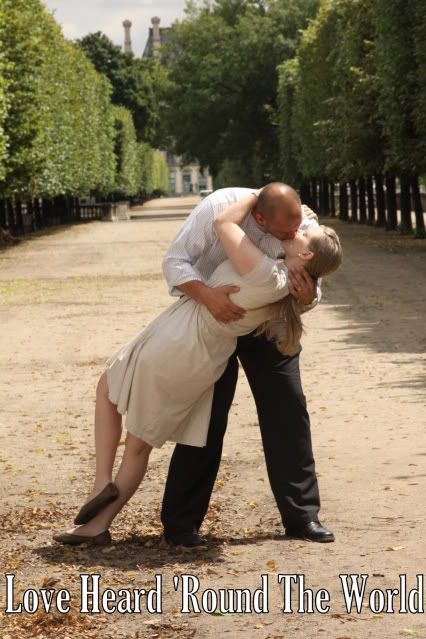 Also known as the Smoochie Pics, also known as my FAVORITES!
*for so many reasons*
All you need is an awesome background scene, a camera, a friend or unexpecting willing fellow tourist...or a good timer on your camera...then just grab your guy (or gal for you fella readers) and swoop into a toe curling body swooning hollywood smooch.
I call this idea
"Love Heard Round The World"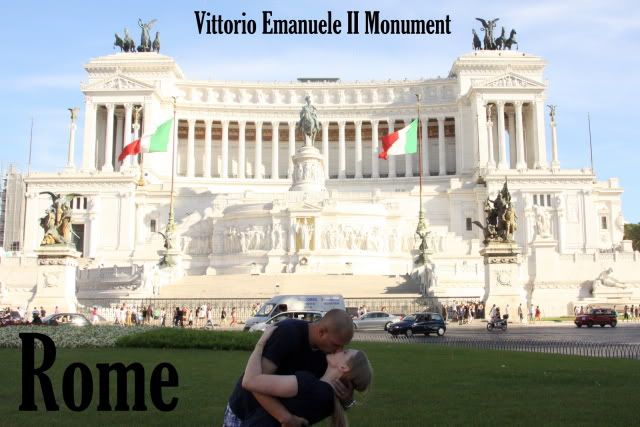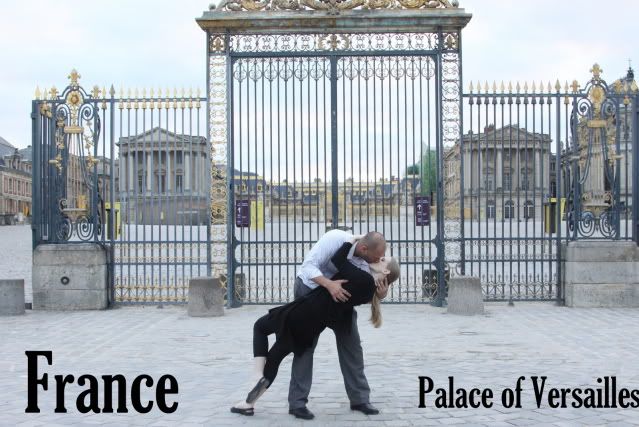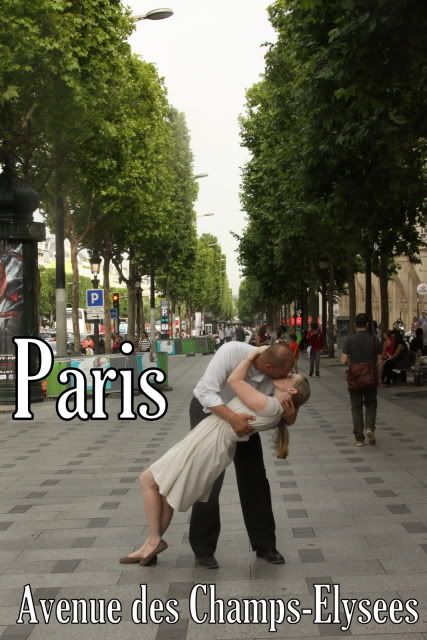 There you have it my friends. 2 fun ideas to make those vacation photos more memorable!
(Part 1 can be seen
HERE
)
Now the fun of your vacation doesn't have to end there. Print those photos and hang them side by side on your wall.
(awesome conversation piece)
Every time you go somewhere new add more to your display to showcase all of your fun travels.
Happy Creating!!