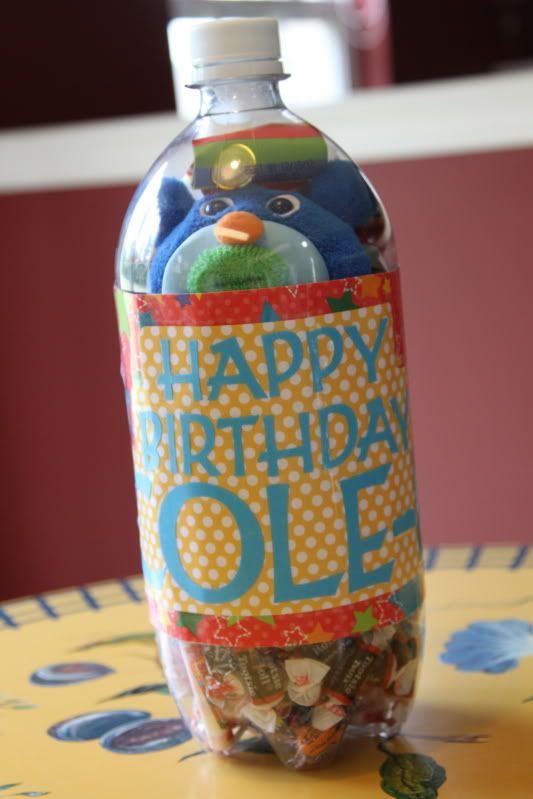 Who doesn't want to get a soda bottle full of goodies in the mail?
NO ONE!!
Young or old,
Birthday, Special day or "just thinking of you",
Make their day and send them a Soda bottle in the mail.
And it's super easy to do...
Supplies Needed: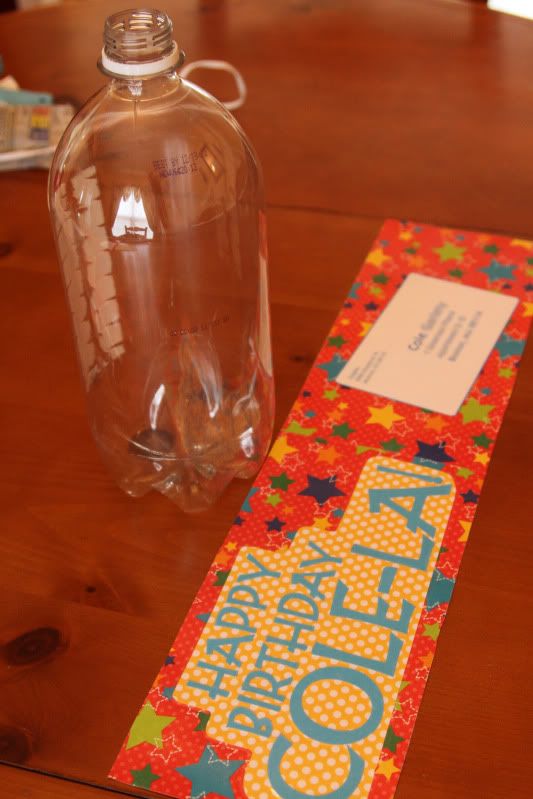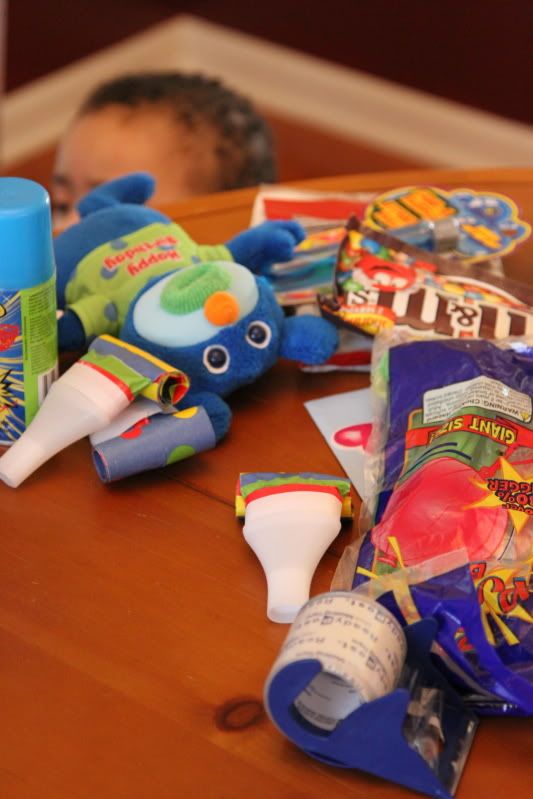 1 Soda Bottle any size (we used a 3 liter bottle)
Assorted presents and treats for filler
Clear Packing Tape
Double sided tape
Exacto Knife
Hot Glue Gun
Address Label
Cute Tag
Let's get started!
First you need to be sure your soda bottle is clean and dry and the old tag is ripped clean off.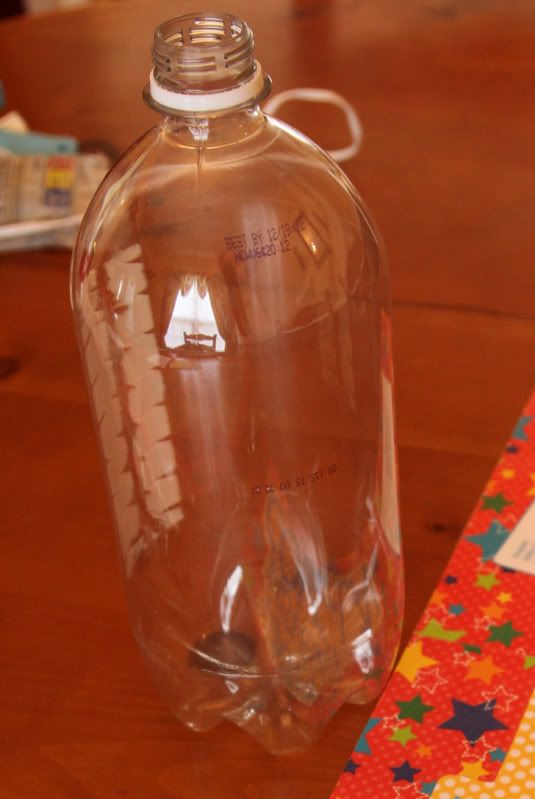 Now we need to make a secret little door so we can fill our bottle
Using your Exacto knife, cut a 3 sided rectangle (leaving the 4th side still attached and uncut).
Cut your door just large enough to still be able to be covered by the new tag.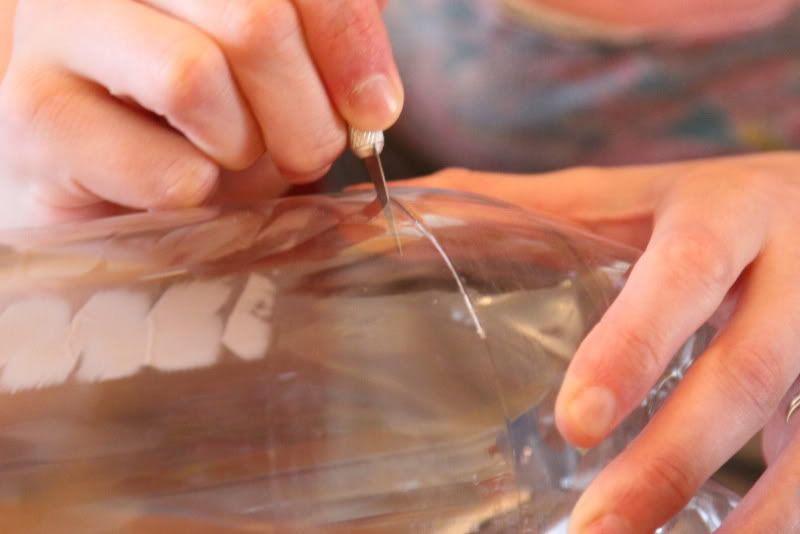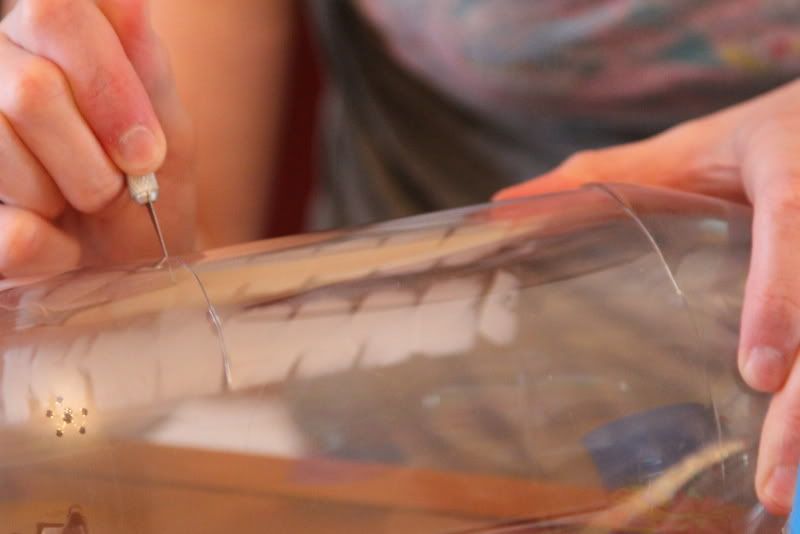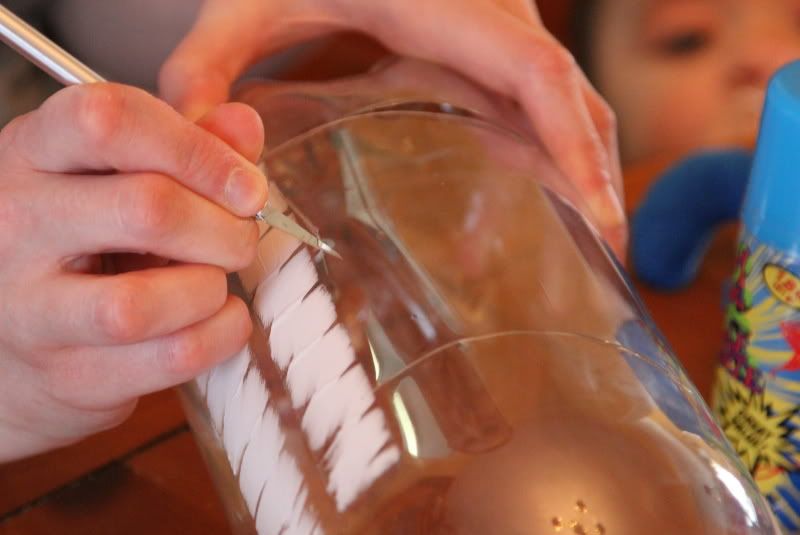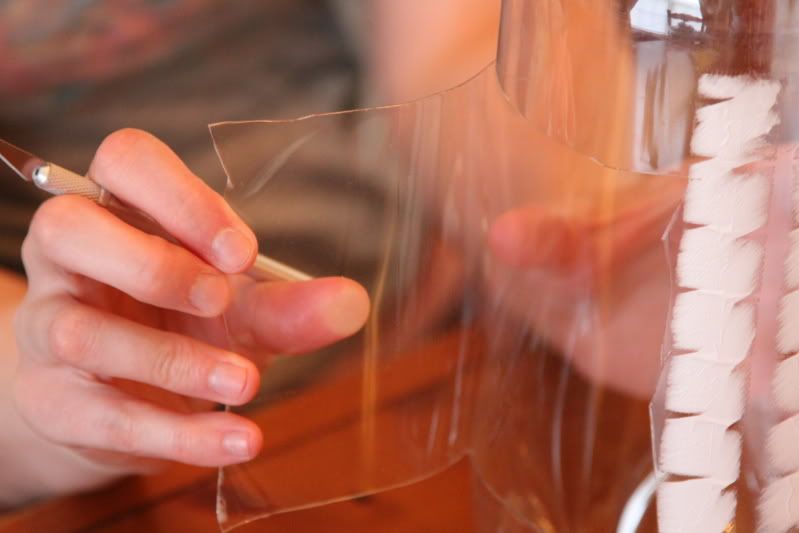 Now fill that bottle with goodies.
Once full, use the clear packing tape,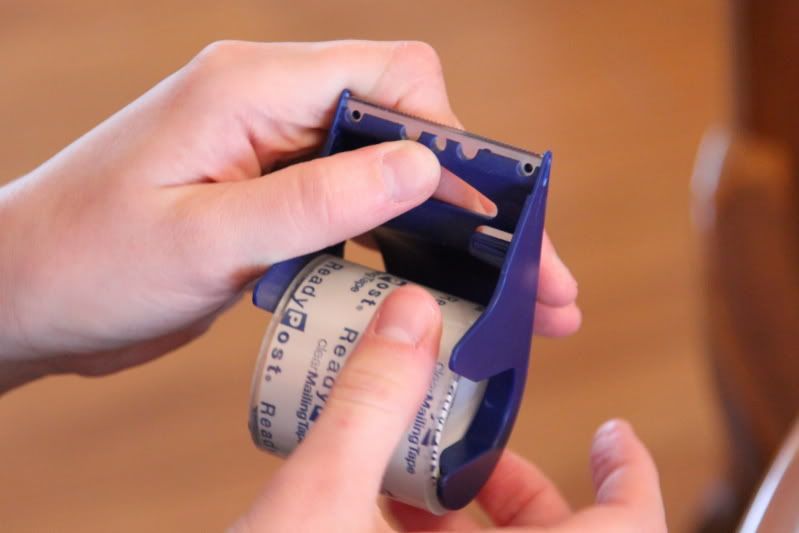 to seal the door closed.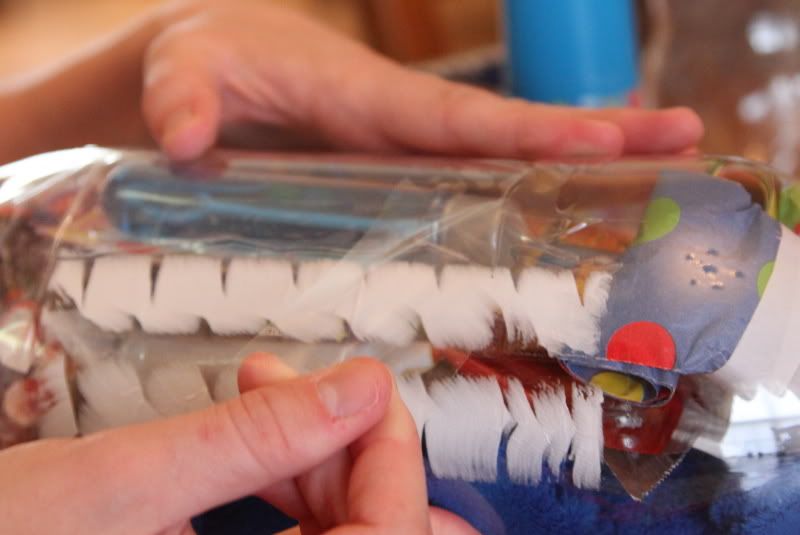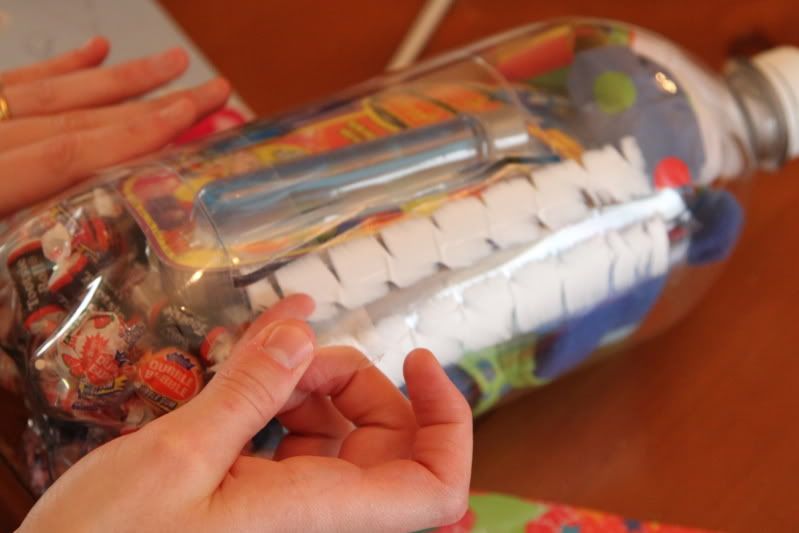 Next, using your glue gun, place some glue on the threads of the lid,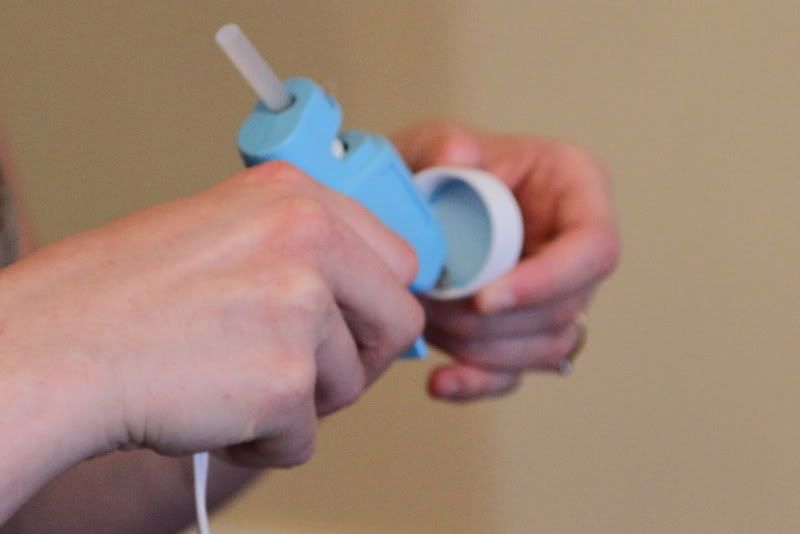 Then screw on.
Now for the tag.
We got super lucky, our special little guy we were sending this to just so happened to be named "Cole". So a "Cola" bottle in the mail was even more appropriate.
But a perfect fitting name is not required for this thoughtful gift.
Your tag could say anything you want.
In fact you could even replace the original soda bottle tag if you wish and include your sentiments on a card that's placed inside.
Your options are limitless.
Now lets get that tag on.
Cover the back with strong double sided tape
(we used golf grip tape)
(Scotts makes a couple options for strong double sided tape that can be found at any office store)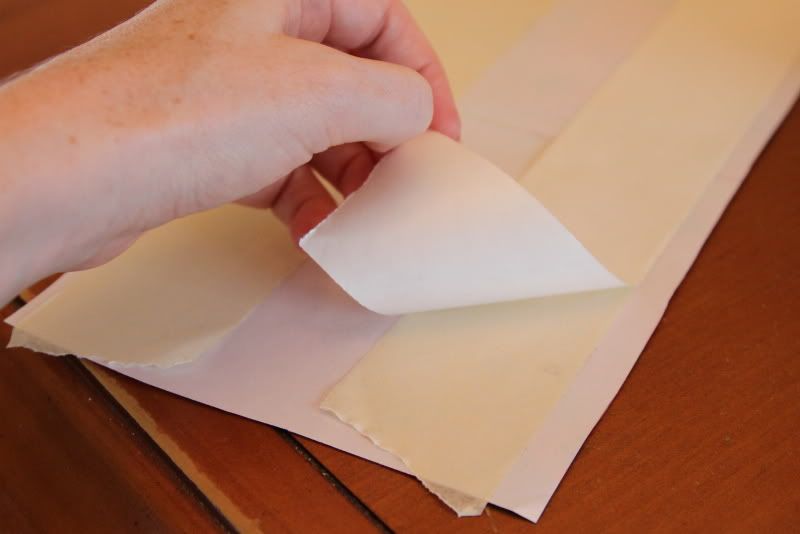 Wrap it around the bottle, being sure to cover the little door you cut.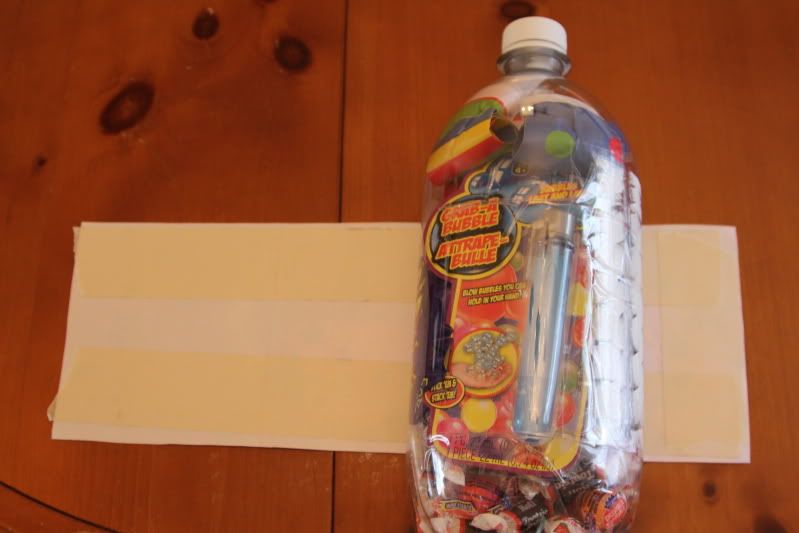 Once smoothed out, take some of your clear packing tape to seal the edge so it doesn't catch on anything during the mail process.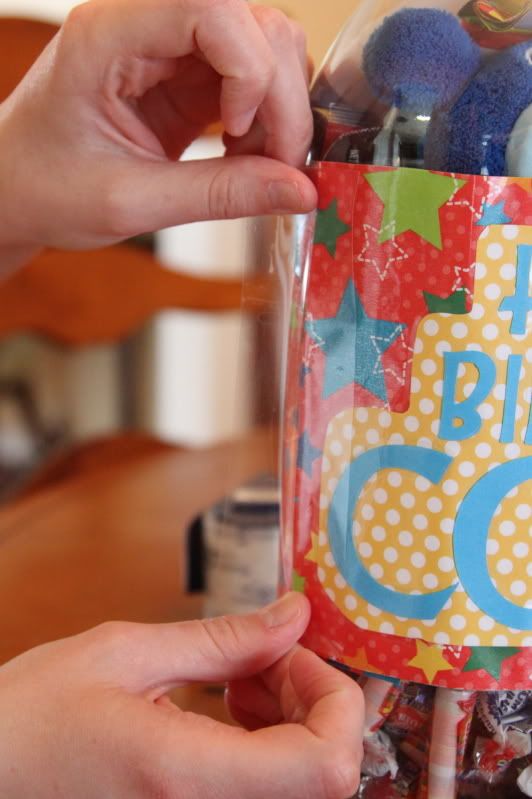 Make sure your Address and return label is taped on nice, neat, secure and legible.
An you're all set!
Take to the post office and mail.
They will place the postage right on it and it will arrive in the mailbox just like this.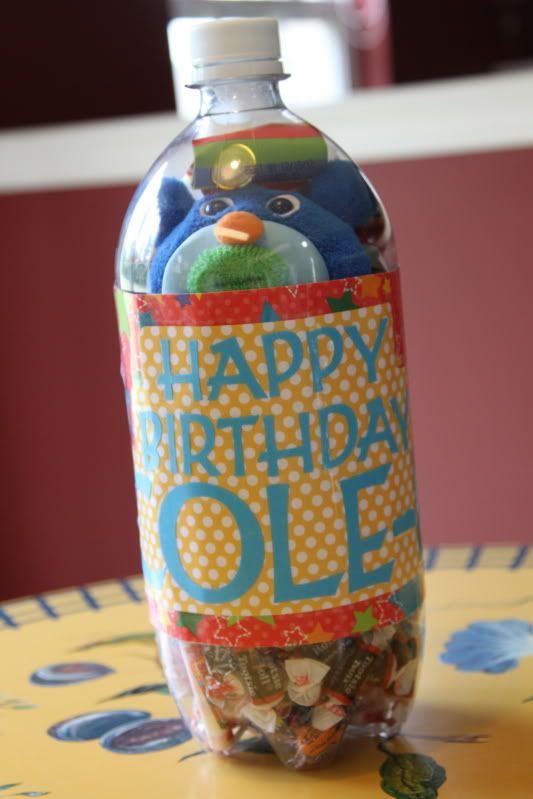 How fun!!
And this special little 4 year old was the hit of the day with his soda bottle.
Every nurse and patient wanted to get a soda bottle in the mail once they saw this!
Happy Birthday Cole!!
We love you and are praying everyday that the radiation does it's job and you can return to us healthy and full of smiles soon!
Thank you so much Candace for this amazing idea and as always, for your incredible talents in executing them!!
You're my hero!
Some tips to remember:
Post is not climate controlled so avoid sending anything that has the potential to melt (ie. chocolate, candles etc.)
To avoid extra costs, make sure you allow yourself enough time for the snail-mail to get there before the recipients big day.
Alot of people will be handling the bottle so make sure all edges of the tag are securely fastened.
Everyone will be able to see what you are sending so do not send anything of great value this way.
Postage costs will depend on weight. (ours was a 3 liter and jam packed and postage cost was around $9)
You can use any size bottle. Water bottles work great too!
Other Soda Bottle Ideas:
First Day of School or Teacher Gift
: filled with pencils, erasers, markers etc.
Baby Gift
: Filled with onesies, bibs, pacifiers, burp cloths etc.
Girl special Day
: CD of relaxing music, smelly soaps, lotions, nail polish etc.
Guy special Day
: Golf T's, Golf Balls, fishing supplies, beef jerky, trail mix, guy stuff ;)
The options are limitless so use your imagination and don't forget to share!
Happy Creating!!