A different take on the Diaper Boquet
(
BoquetTutorial found
HERE)
Instead of sticking the tulle squares in between the diapers;
After I rolled the diaper onto the skewer, I stabbed the skewer through the middle of the tulle and stuck it through the foam ball.
I alternated yellow and pink tulle to look like yellow and pink flowers.
Then I used green tissue paper in between a few of the diapers to look like leaves.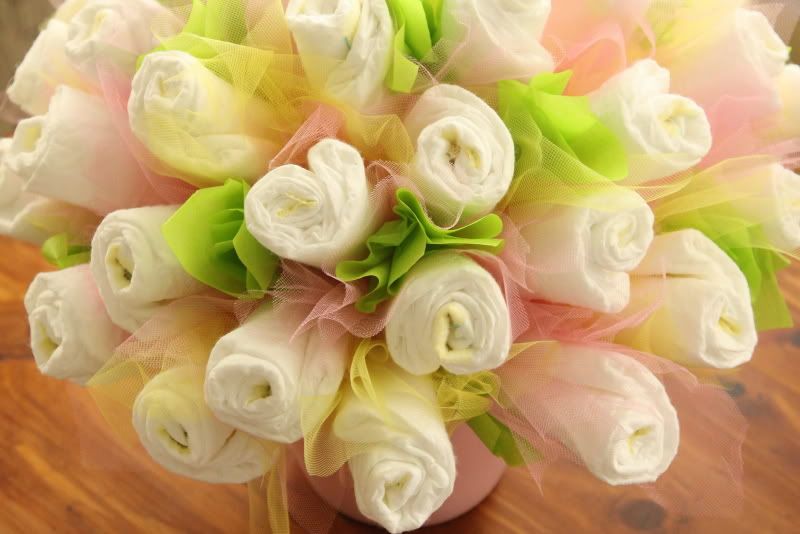 I used a little terra-cotta pot, painted pink, instead of a vase.
And then glue gunned a color coordinating ribbon around the rim for a little final touch.
LOVE how it turned out!!
There are so many different combinations you can do with this!!
Happy Creating!!