There is a children's song in our church called "
I Am A Child Of God
."
The chorus says:
Lead Me,
Guide Me,
Walk Beside Me,
Help me find the way.
Teach me all that I must do,
To live with Him someday.
You can listen to the amazing song here
.
Can't promise you won't cry.
It's beautiful.
And for everyone.
So when trying to come up with an idea for some beautiful, timeless and uplifting artwork for my music room, I knew I wanted to do something with my children, and something with those lyrics.
So I took them in the back yard for a quick little photoshoot.
Printed the lyrics off on the printer and mounted them to the mattes.
And Voila!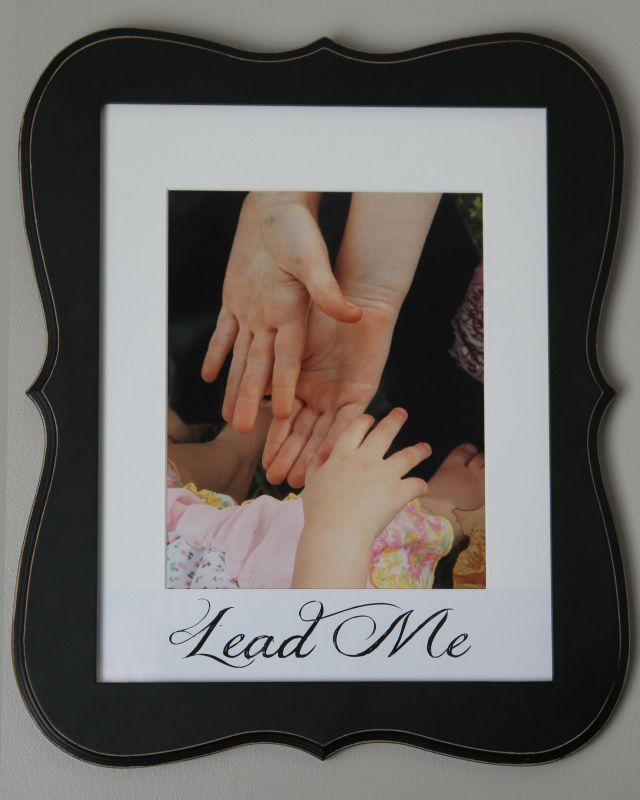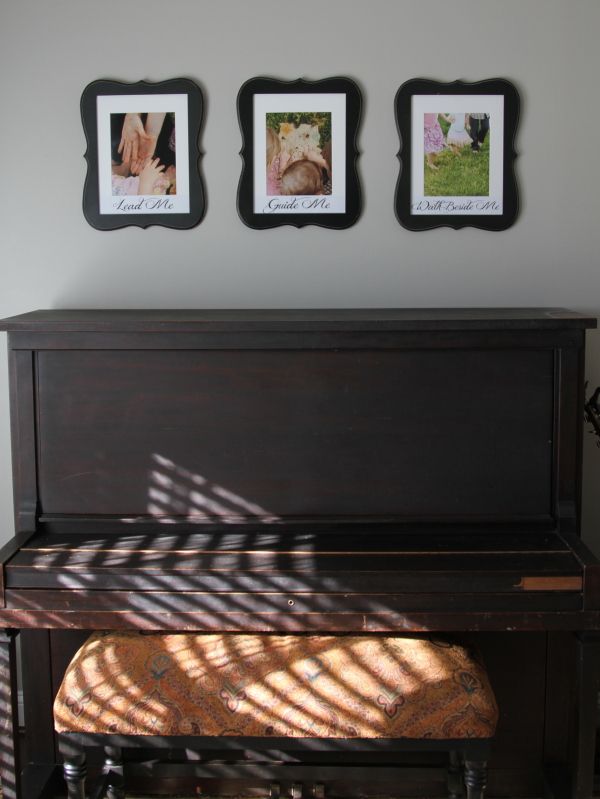 Perfect!
The frames are 11x14 and paired with 8x10 matte and were all found at Hobby Lobby.
The map I made from a cut up brown paper grocery bag, some crayons, and a lighter to singe the edges.
Pictures were taken using natural light with UV filter on (shutter, I know but I was in a hurry) Auto setting.
The font used for the words is called Jellyka Delicious Cake (indeed!) and you can find the free download
HERE
1920 Upright piano found on Craigslist for $50.
No kidding ;)
Could also be a great idea for grandparents maybe in one of those long matted frames with 3 picture openings.
HAPPY CREATING EVERYONE!!