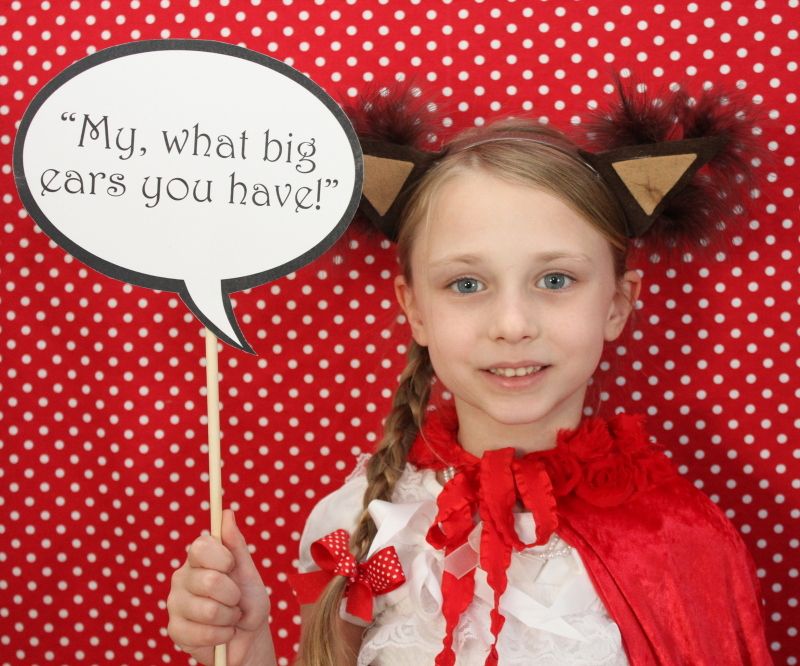 My little Edy has turned 6
*tear*
And this little angel was much deserving of a big bad birthday bash!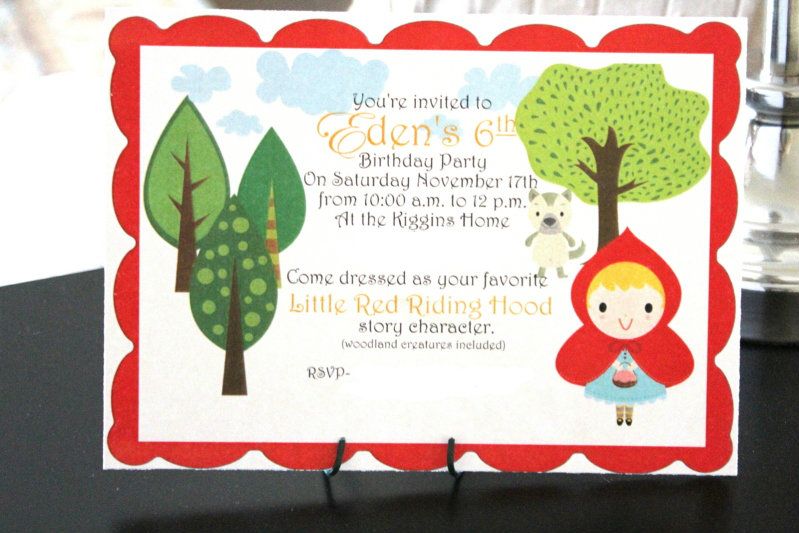 "Grandma's House" sign made with scrapbook paper that looked like wood planks, written on with crayon, then I ran a lighter on the back to melt the crayon into it and make it look smooth, then I mod-podged the whole thing onto a piece of foam poster board and taped a piece of ribbon onto the back.
Easy peasy :)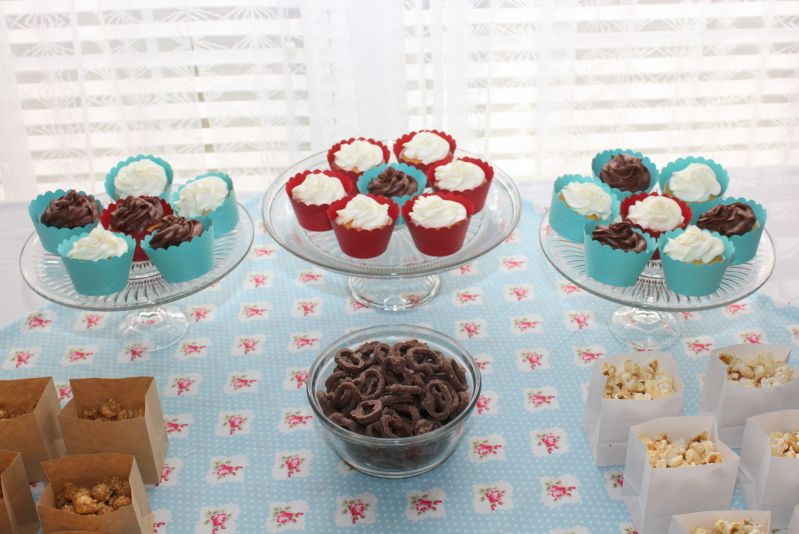 Cotton "Moss" Candy with Little Red and the Big Bad Wolf Tags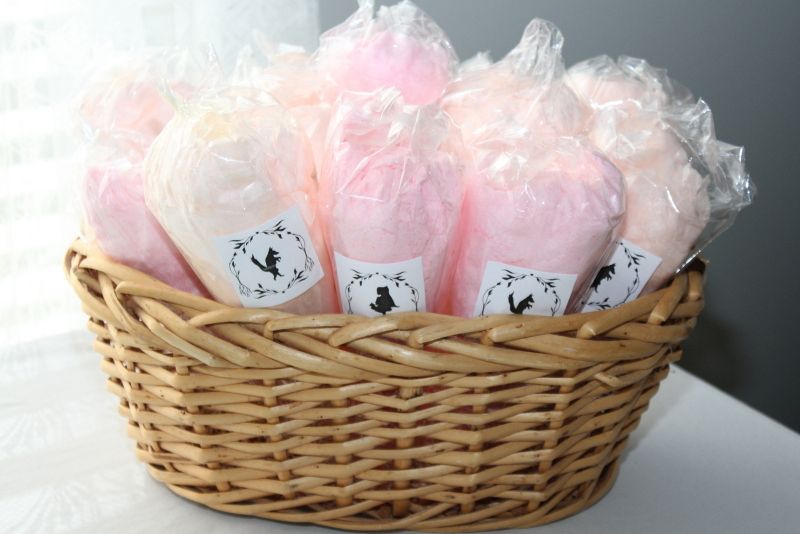 Peck of Apples
(these were kinda for decoration, but everyone ate them and by the end of the party they were all gone...who knew!?!)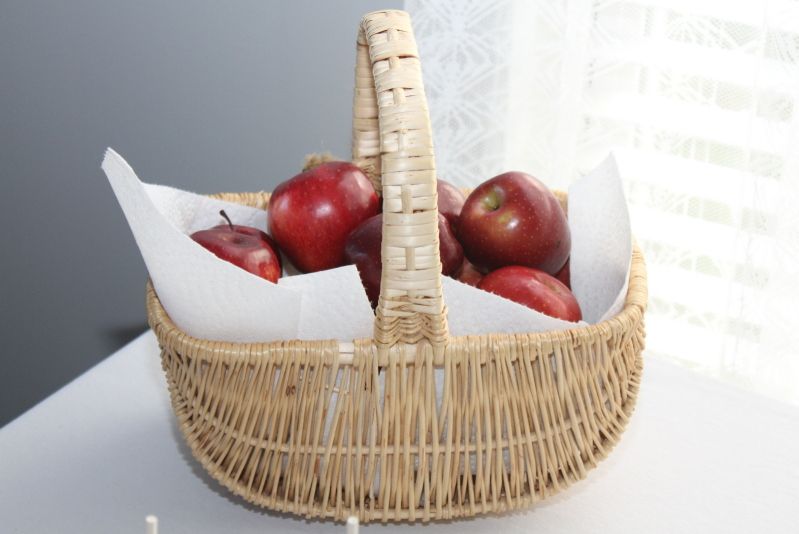 Caramel Apple Pops
Apple Tarts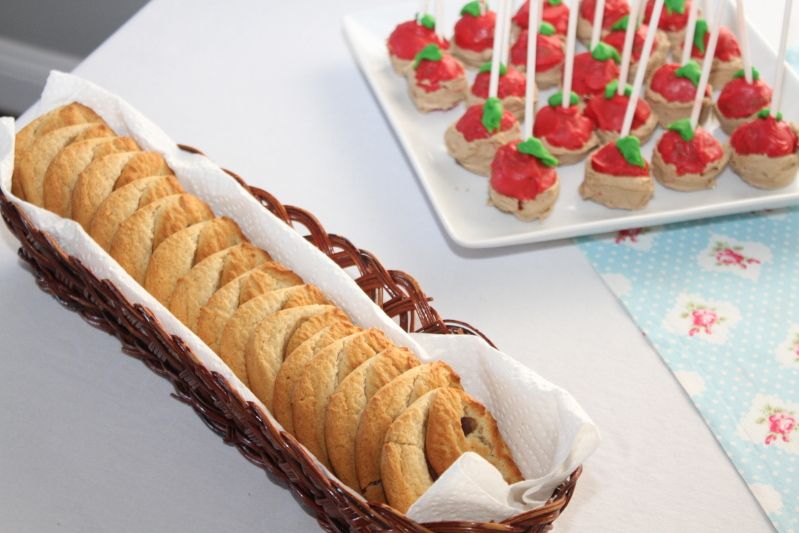 Acorn Cookies
Chocolate covered "sticks" (pretzels)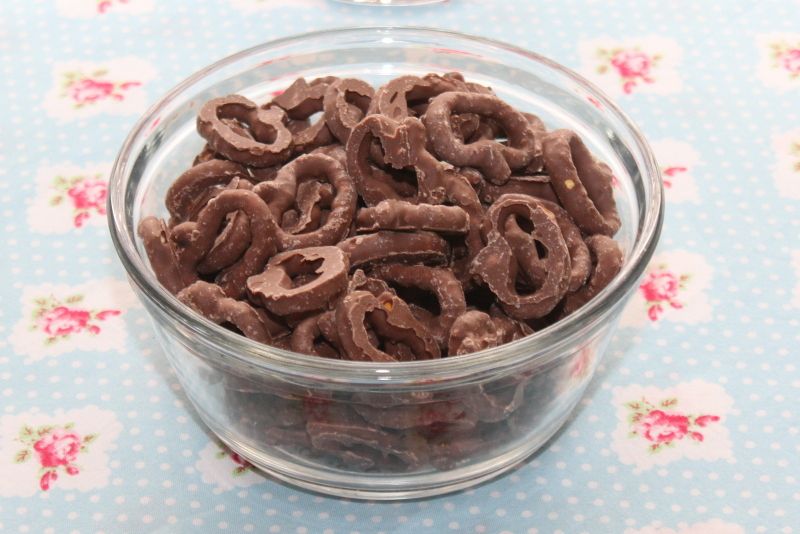 Sweet Sap Popped Corn (kettle and caramel)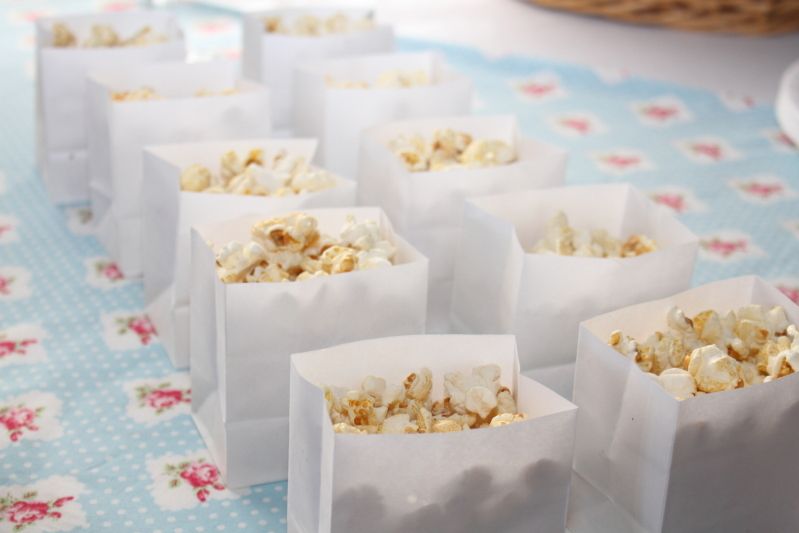 Apple Nectar Juice
I'm in love with paper straws.
I love how they look displayed at parties.
I digress...
For a craft we made woodland creature felt masks.
Racoon, Owl, Bear, Fox and Rabbit.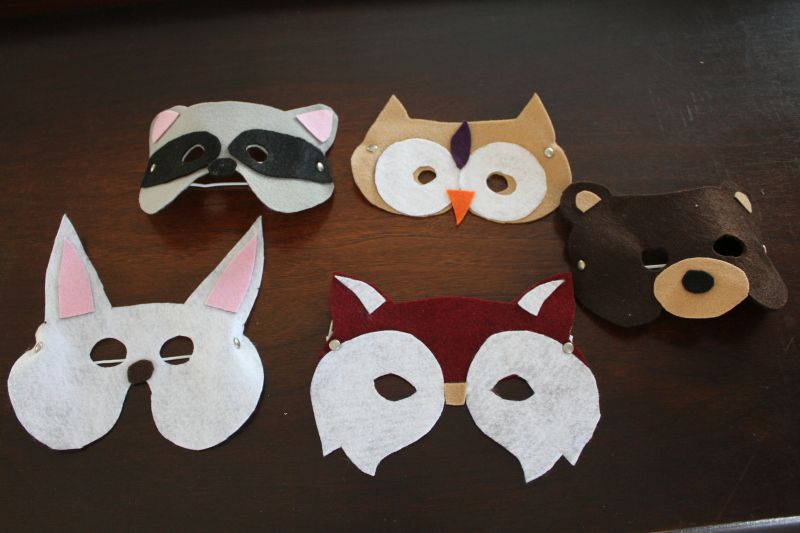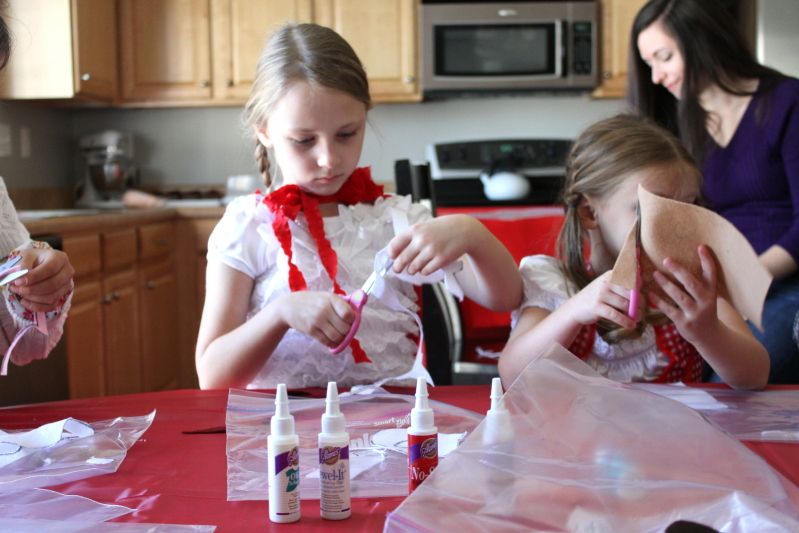 While we were waiting for our masks to dry, we ate nummies
(SEE?! All eating apples!)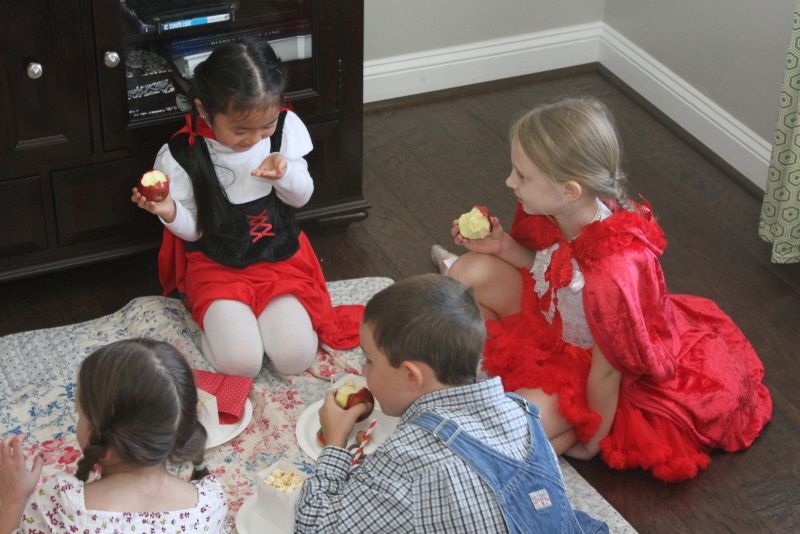 and Grandma did a dramatic interactive re-tell of... of course...
"Little Red Riding Hood"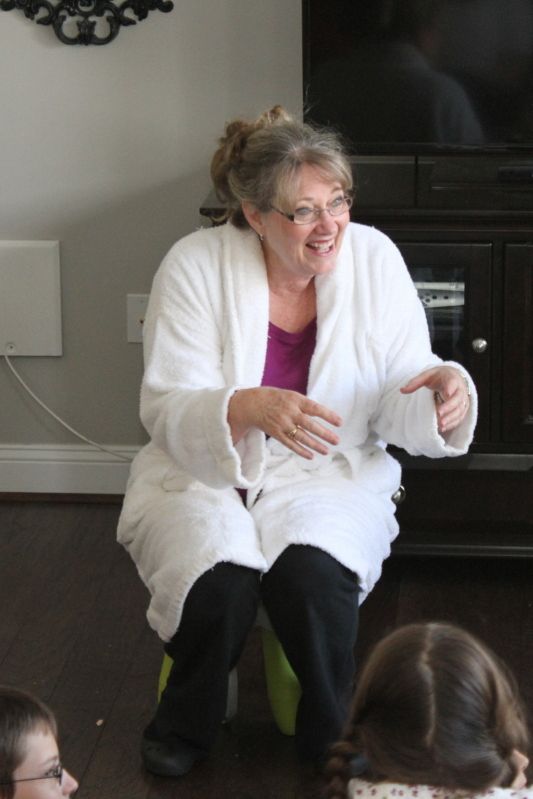 2 decades of running her own preschool has more than prepared her for this.
It was awesome.
They were all enamored.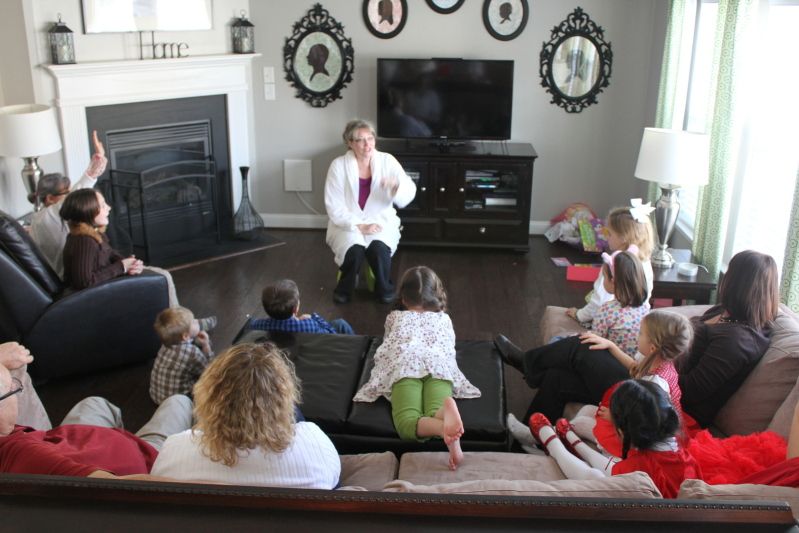 Then we had fun with the photo booth I set up.
So easy.
All I used was a 3 yard length of fun fabric and some cute letter cutouts.
A table of Little Red themed disguises and sayings
(pre-made beforehand on photoshop, printed, cutout, then taped onto thin wooden dowel rods).
My handy dandy camera and some adorable little party goers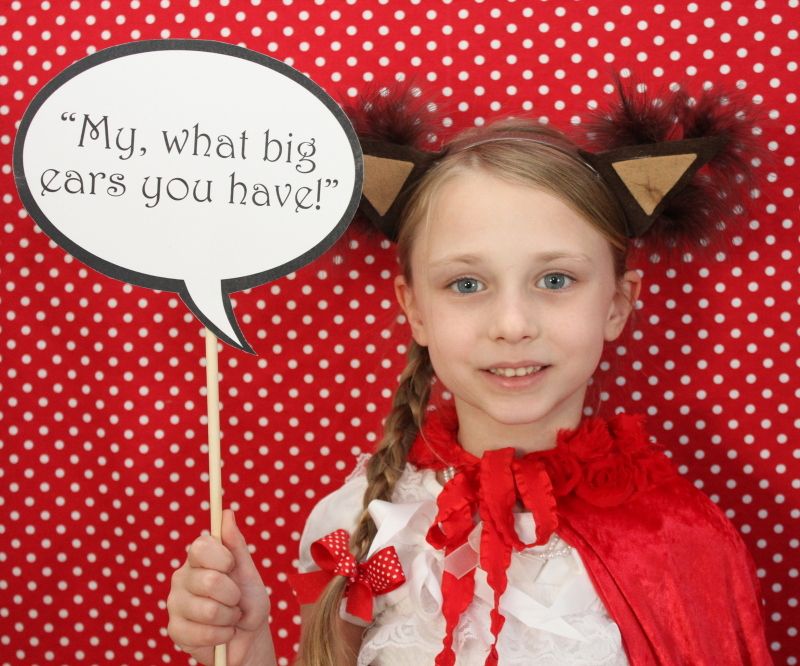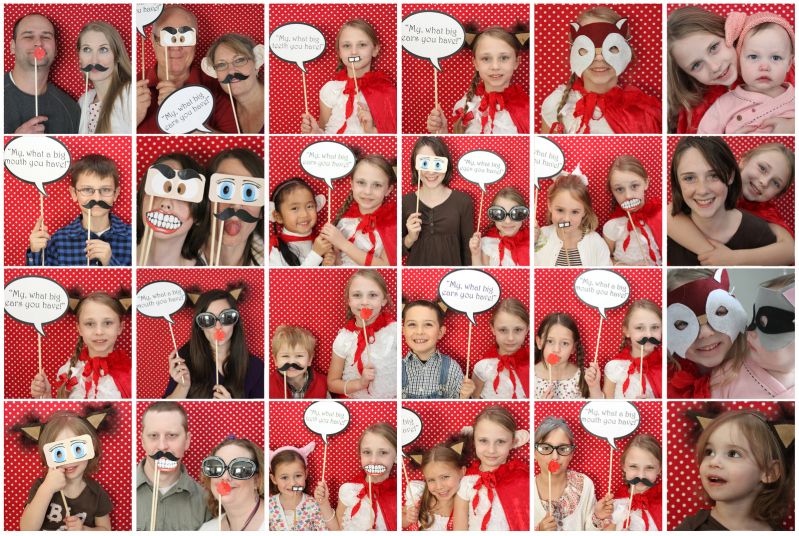 By then our felt masks were dry so we had to add those into the mix of our picture taking.
Pictures which came in handy for more than just funsies,
but more on that in a minute...
Favors: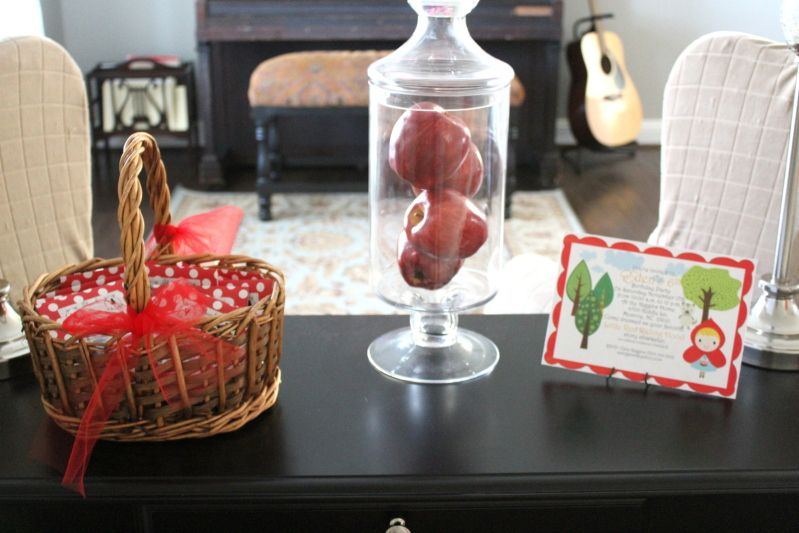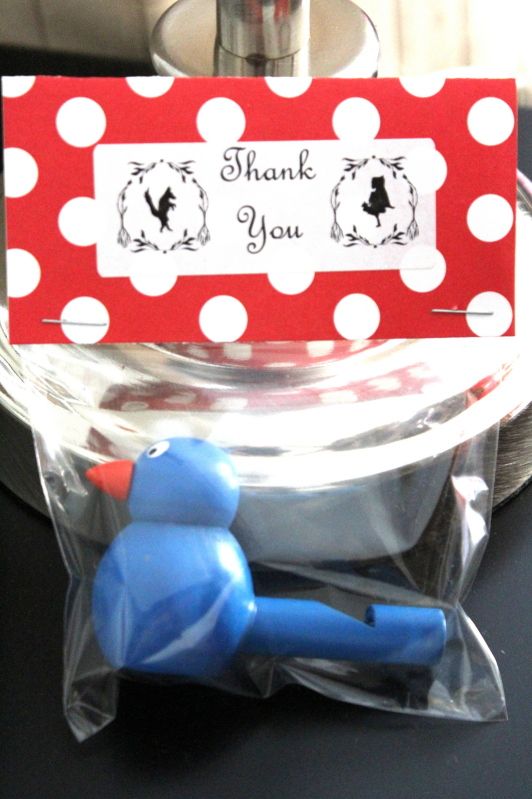 I found these awesome wooden bird whistles online
HERE
The kids loved them.
they're really high pitched and loud though so we made sure to hand them out as they were walking out the door.
For the thank you notes I hopped onto photoshop and made a cute little card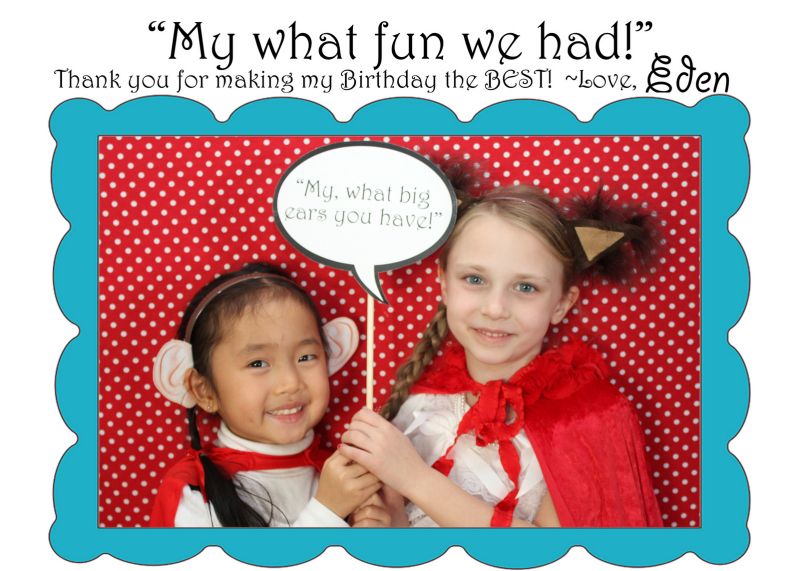 I also put together a photo strip of each party goer from the photo booth with a tutorial I found
HERE
And mailed both together for each party goer as "Thank You's"
and for a fun little keepsake.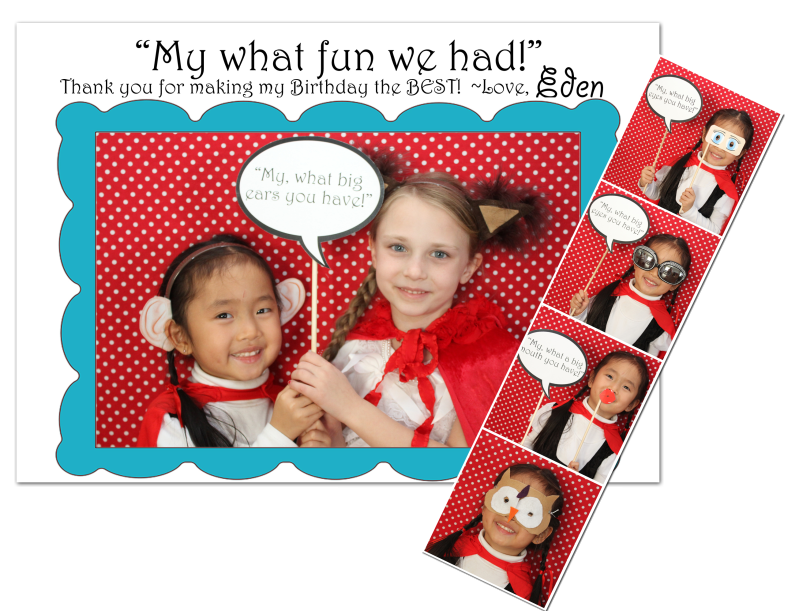 I'm telling you the photo-booth is now a must-have for all my little kid parties!
The whole party was a huge hit!
And I have to admit...
It was a lotta stinkin' fun!
HAPPY CREATING!!