We recently moved and my dearest friend Candace made these awesome car kits to entertain my kiddos on the car-trip to the new house.
They were so handy, and super easy to make...
First, she took an old baby wipes box and covered it with fabric.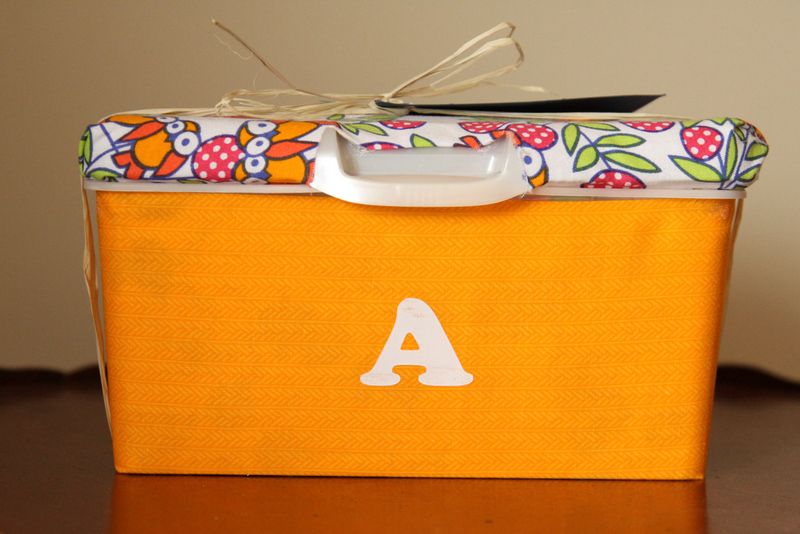 You can use a glue gun or spray adhesive.
Seriously takes less than 5 minutes.
Then fill it with snacks, juice box, crayons, small notepad, small coloring book, stickers, card game, hand sanitizer, tissues, bandaids, chapstick, and a small travel size trash bag (GENIUS!! You could also use one of the small plastic Target or Walmart bags)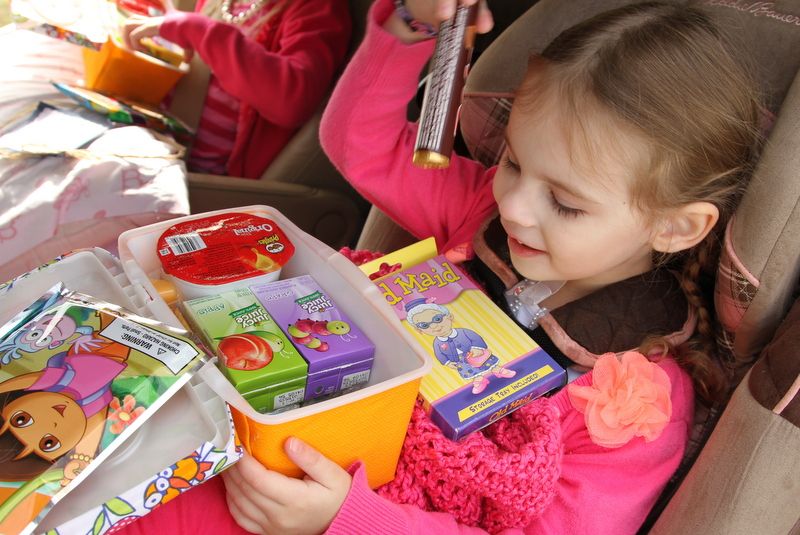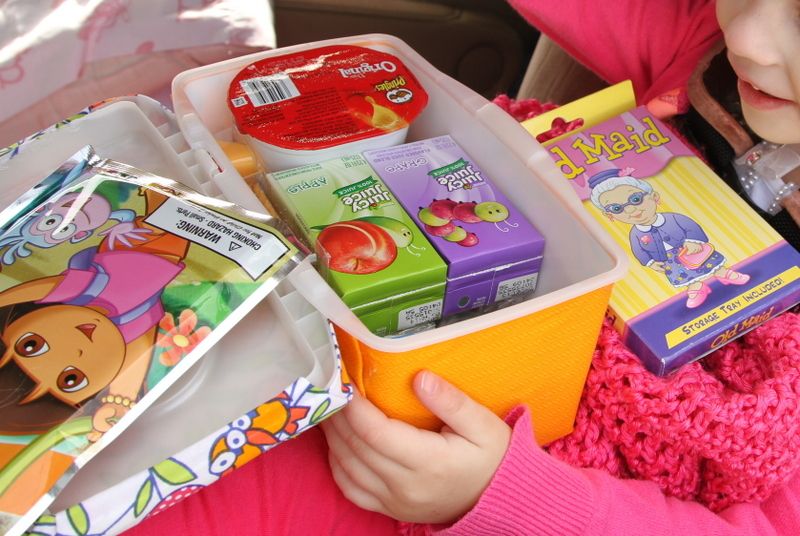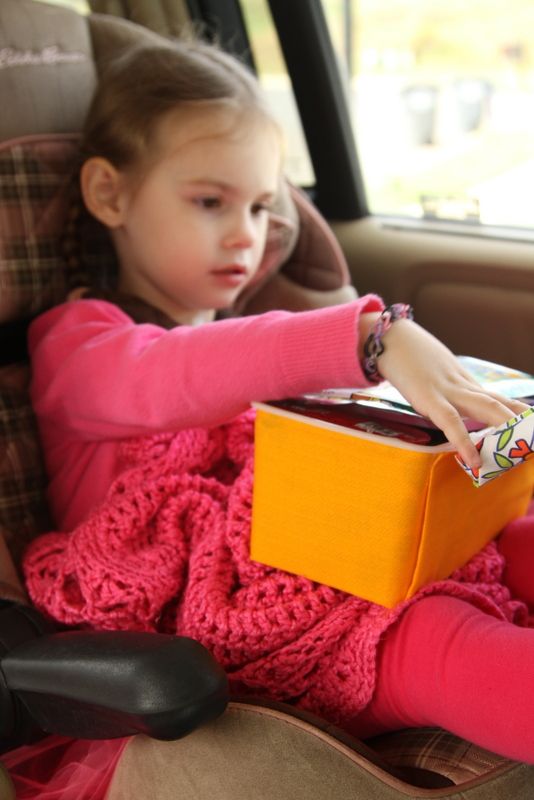 Now whenever we go on a car trip the kids get to fill their travel-kit with whatever they want to bring with them for snacks and entertainment.
It has definitely made the argument and clutter disappear of toys they beg to bring, and no more nagging about snacks during the drive.
They have everything they need in their individual kits.
And they know if it doesn't fit in their kit, it doesn't go on the trip.
*special stuffed animal/blanket/pillow not included :)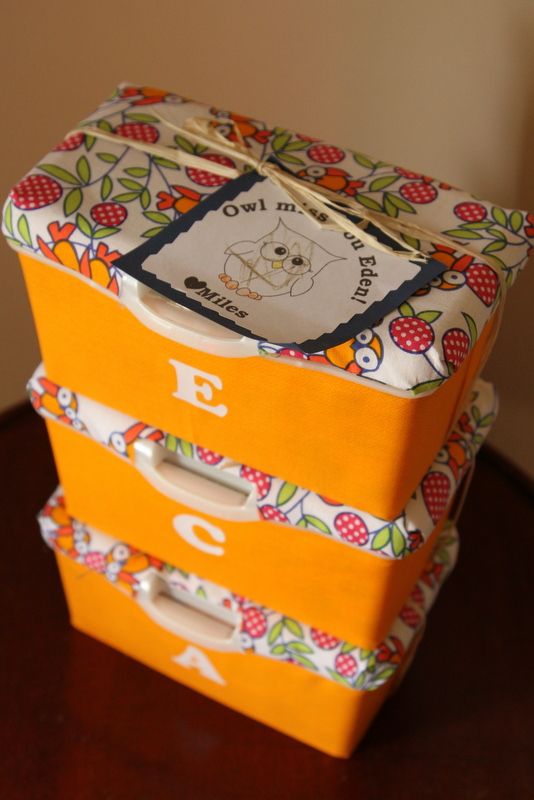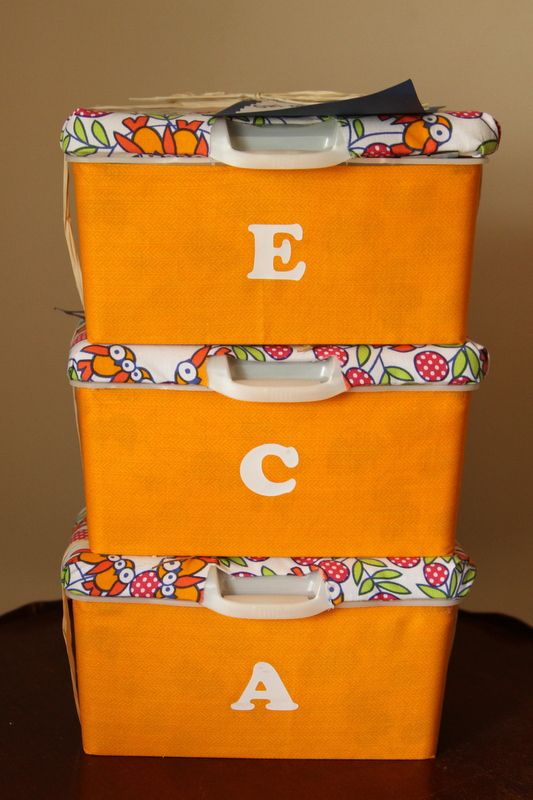 Seriously genius!
Thank you CANDACE!!!
Happy Creating Everyone!!