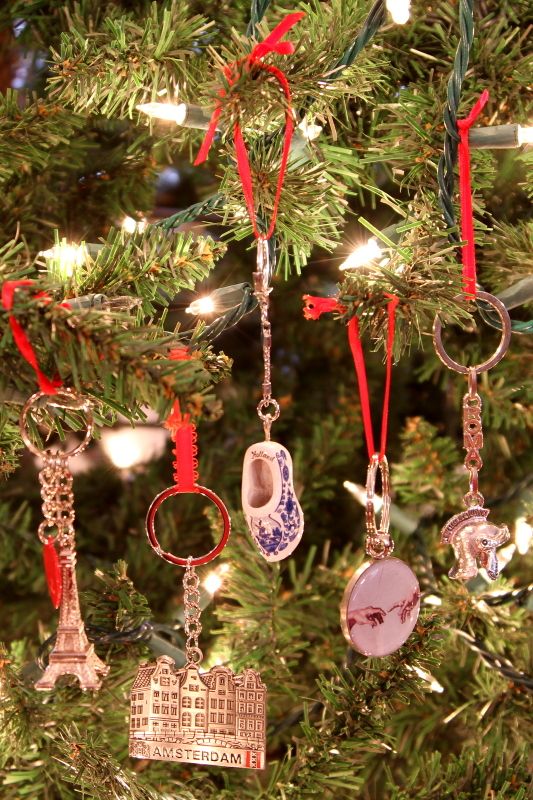 The Mr. and I love to travel.
Each place we go we try to collect memorabilia.
We collect bells for Eden, thimbles for Ada, and postcards and keychains for Connor.
While waiting in the excruciating lines to see the Sistine Chapel on our last trip, we had the idea to collect keychains for ourselves, the prettiest ones we could find, and use them as Christmas tree ornaments.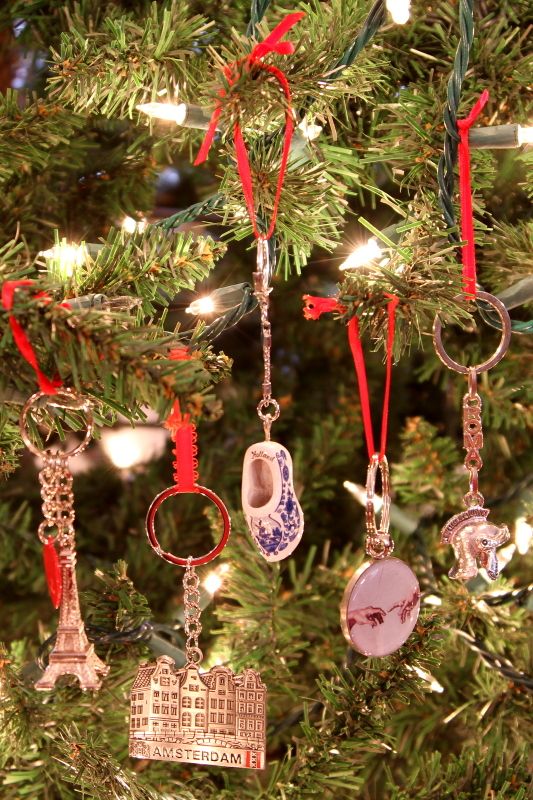 Simply collect a keychain from everywhere you travel, tie a ribbon on, and hang from your Christmas tree to always remember the fun adventures you've had.
HAPPY CREATING!!