Vintage Shabby Chic Sugar & Spice baby shower.
The invitations:
The guest of honor: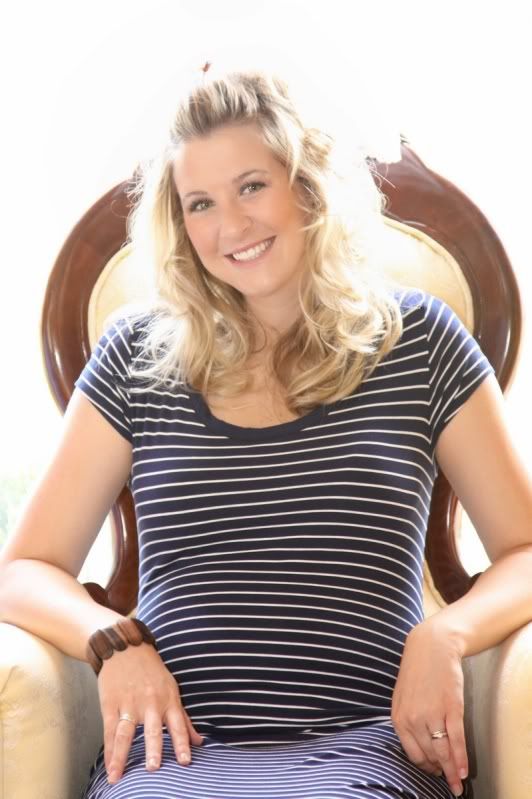 Shabby Chic doily lanterns made by glueing paper doilies, cut in half, to white paper lanterns.
Ribbon Banner made from torn strips of fabric.
Triangle banner made from scrapbook paper and paper doilies.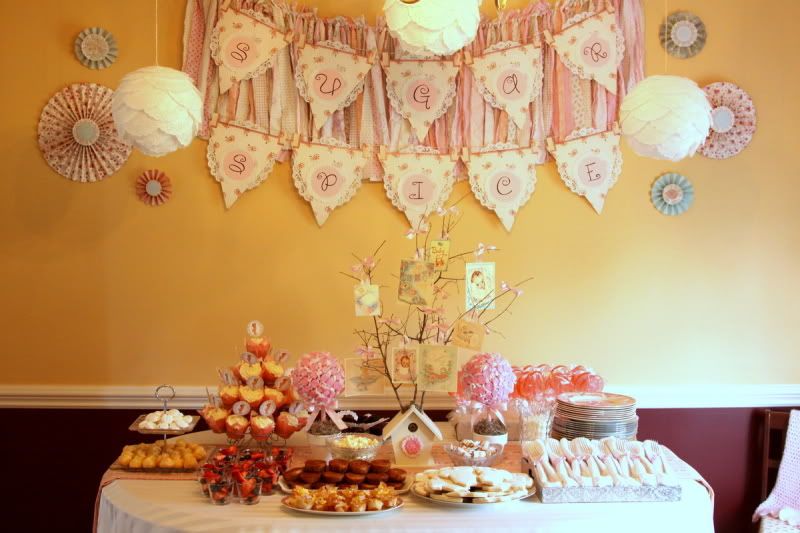 Paper rosettes made from scrapbook paper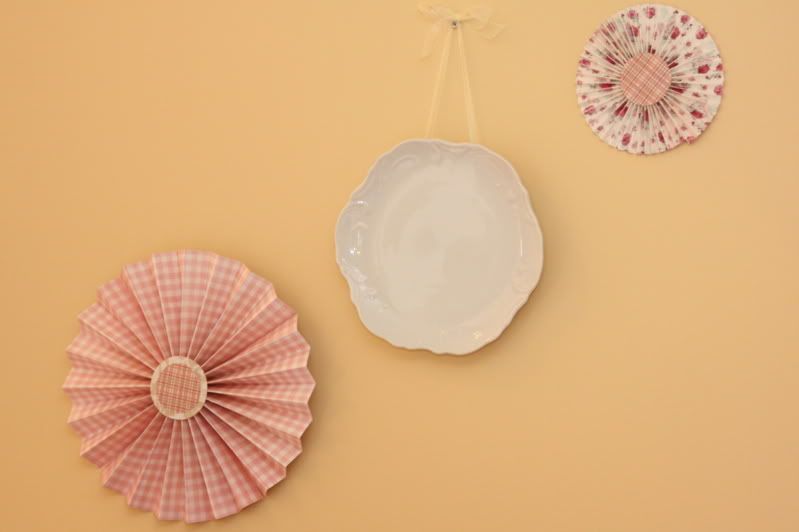 We used Vintage smocked baby dresses, and blessing (christening) gowns hung on twine with old fashioned wooden pins to add to our frilly theme. We also placed old bonnets, blankets, baby booties and teeny tiny shoes all around.
Presents placed in frilly bassinet.
Old mason jars, and pink goblets filled with baby's breath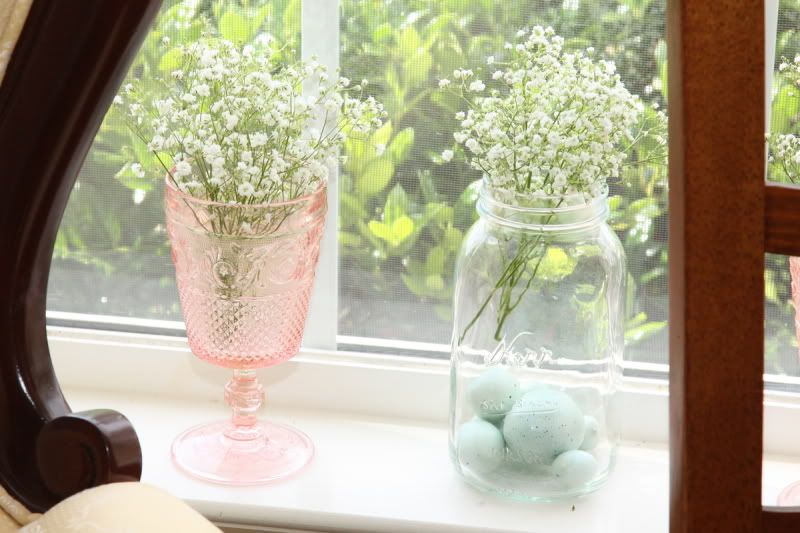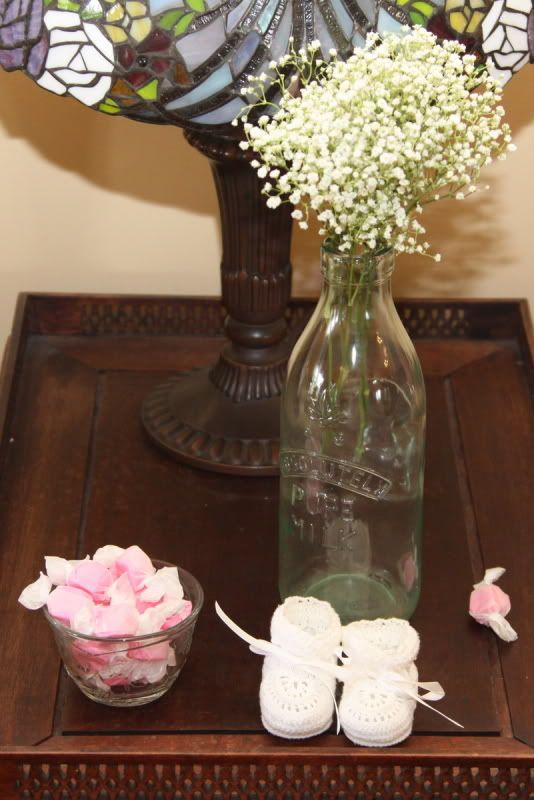 Wooden letters, decoupaged with pretty scrapbook paper to make darling yard stakes of baby's name.
Ribbon Wreath.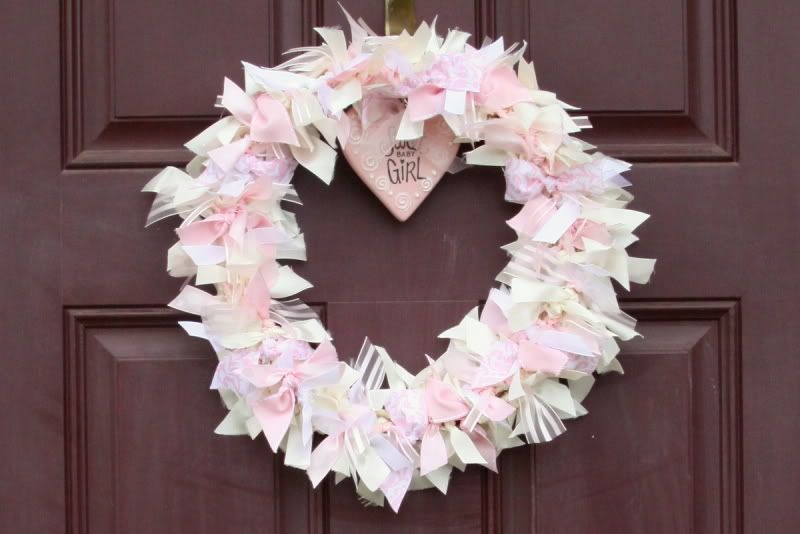 Raspberry Lemonade in Large Iced Tea Jar.
Bone china Tea cups.
More on that diaper bouquet to come...
Vintage cards hung from tree branches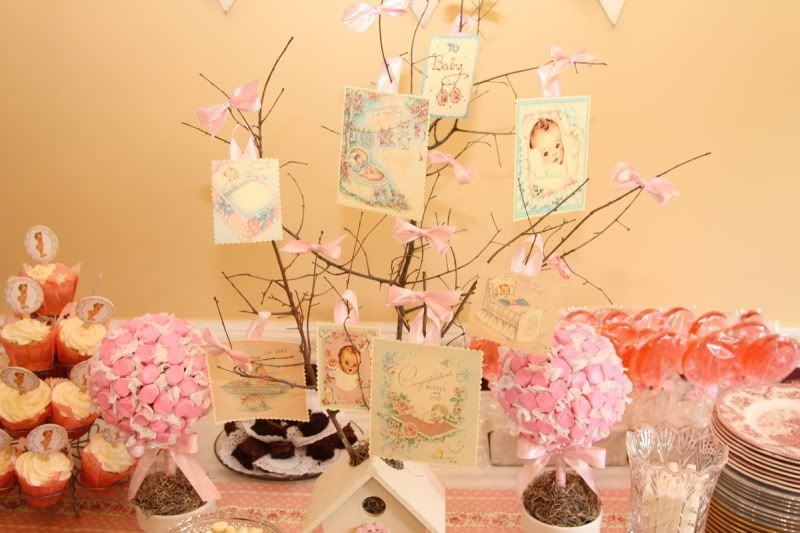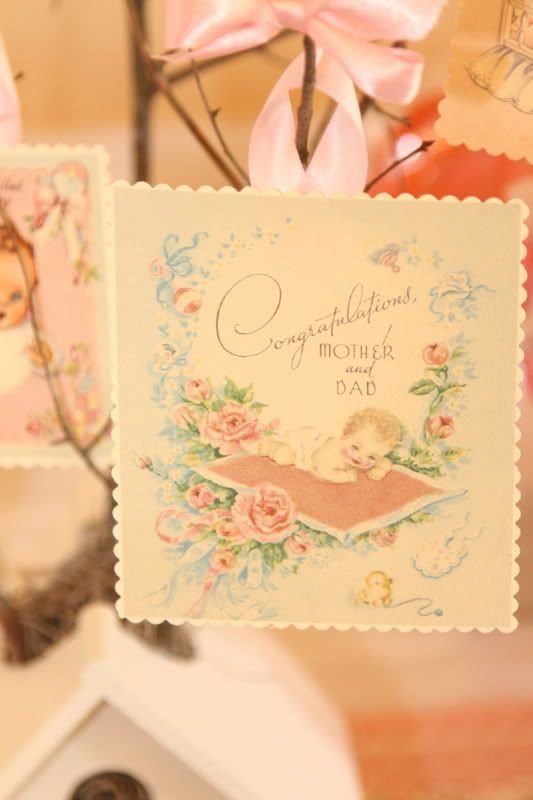 Silver Forks, wrapped in linen napkins and bound with pink gingham ribbons.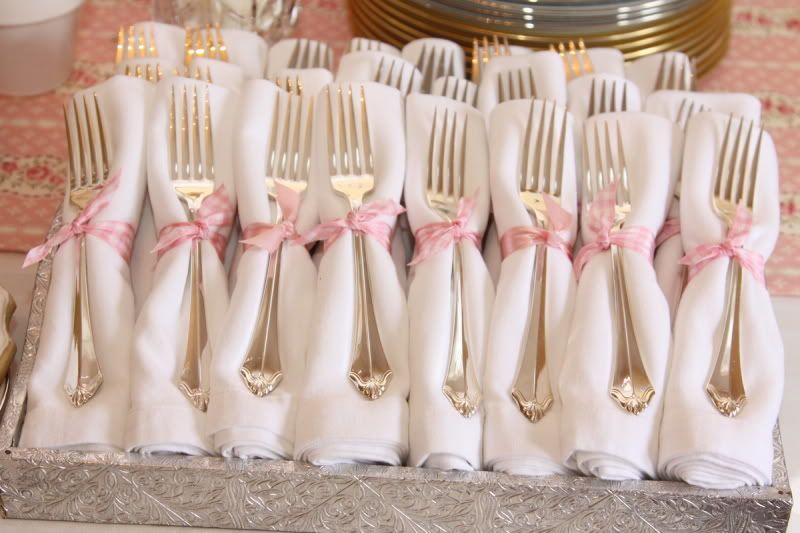 The Yummies:
Taffy topiaries and giant lollies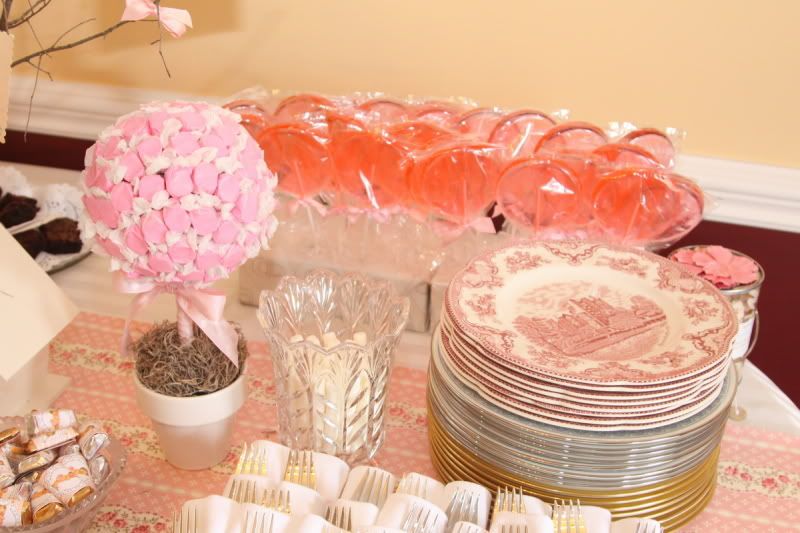 Meringues and Cream Puffs
Cupcakes with matching Vintage Baby Toppers
Fresh Berries sprinkles with sugar
Lemon Tarts and Cinnamon Pinwheels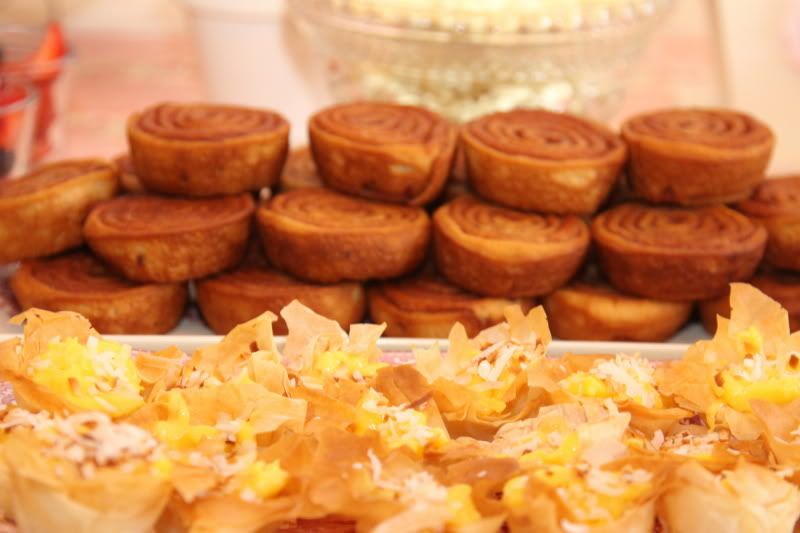 Onesie sugar cookies.
Mini candy bars with matching theme wrapper
The memory:
I made cards in photoshop to match the decorations. Each card had a number on it (one through however many guests you have). As each guest arrived, we asked them to write to baby Scout a piece of advice or words of wisdom or encouragement or a fun quote for the age that coincided with the number on their card. We then sealed them in envelopes for Scout to open each year on that birthday.
The favors:
It was the prettiest little girl shower I think I've ever seen.
What an excellent team Candace and I make.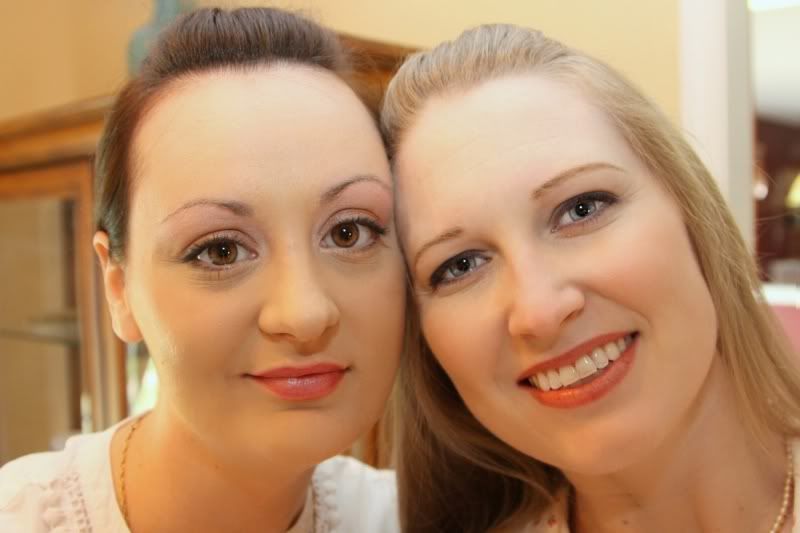 Congratulations Chelsee!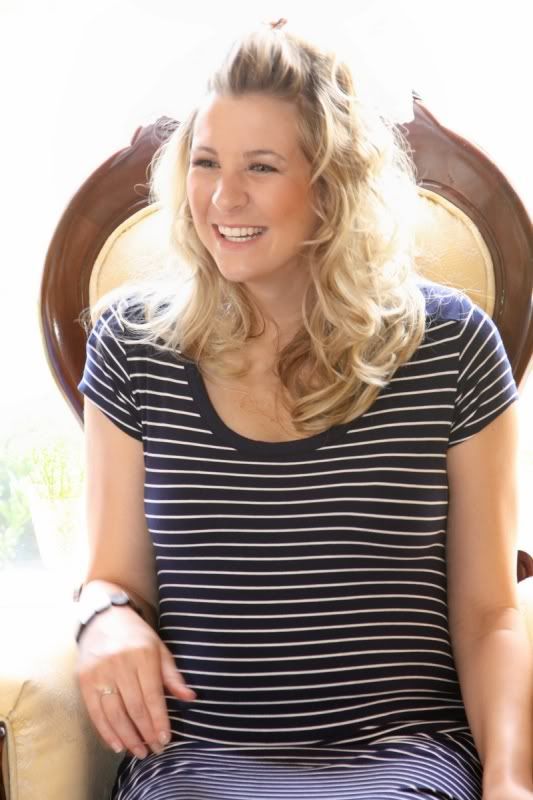 Oh, and did you catch that diaper bouquet?
Not a diaper cake.
We made a diaper bouquet.
And it was AWESOME!
And surprisingly easy.
My Step by Step photo tutorial found HERE
Happy Creating!!