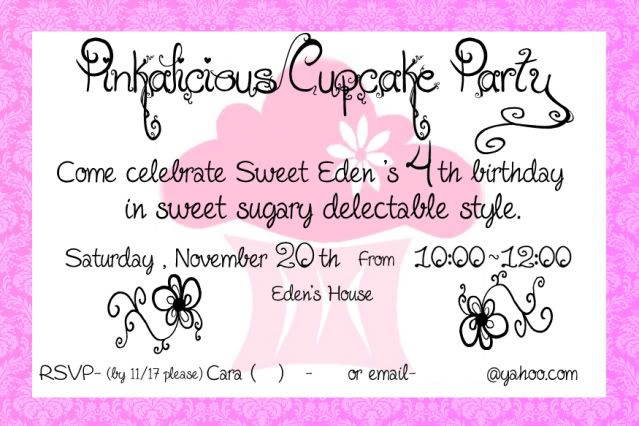 Oh and what a bash it was!
Cupcake bouquets for the Mommies and Daddies to enjoy
(without little hands all over them)
Made by placing a foam ball inside of a painted terra-cotta pot. Used skewers and toothpicks to stick through the foam ball and place through each cupcake, holding it in place.
Then I used crumbled green tissue paper to cover empty spots between each cupcake.
I had plain cupcakes for each child to decorate.
With handmade aprons for our little party-goers...that they also got to take home with them.
(thanks mom!)
Eden's was exceptionally scrumptious!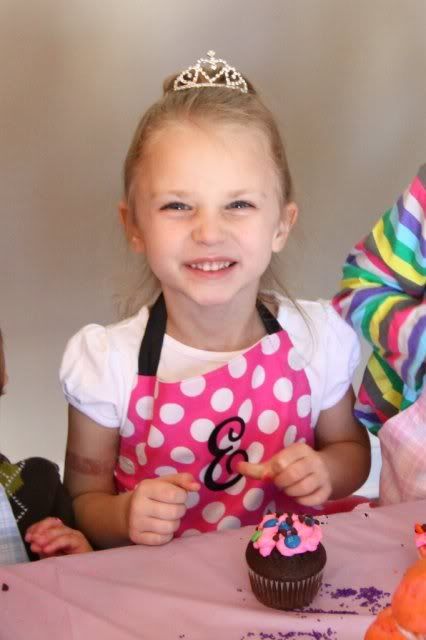 Blowing out the candles:
Favors: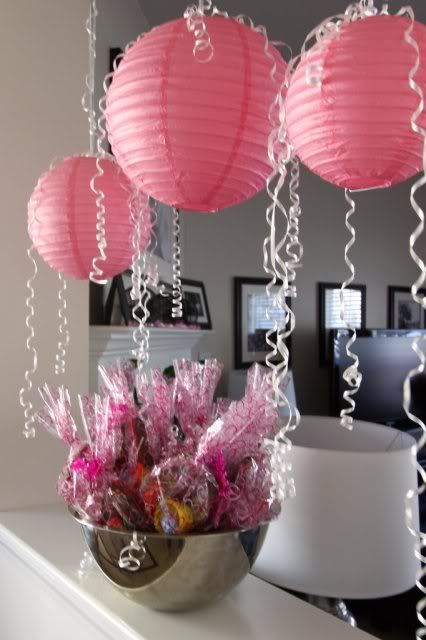 Games:
We played pin the cherry on the cupcake...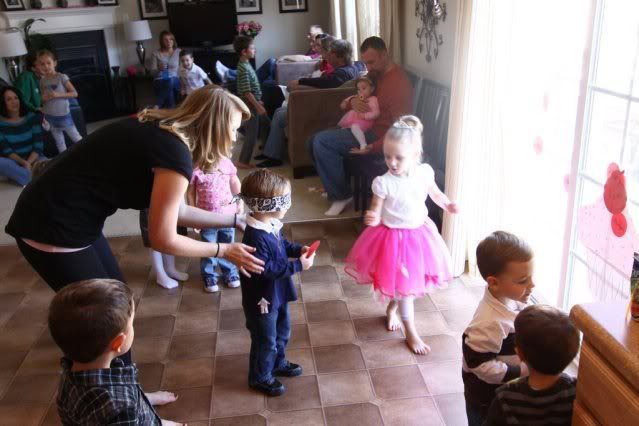 We had a push-the-marshmallow-with-your-nose relay
(hilarious!)
We raced while balancing M&M's on spoons.
They mostly just piled around me eating the M&M's...can you blame them?
YUM!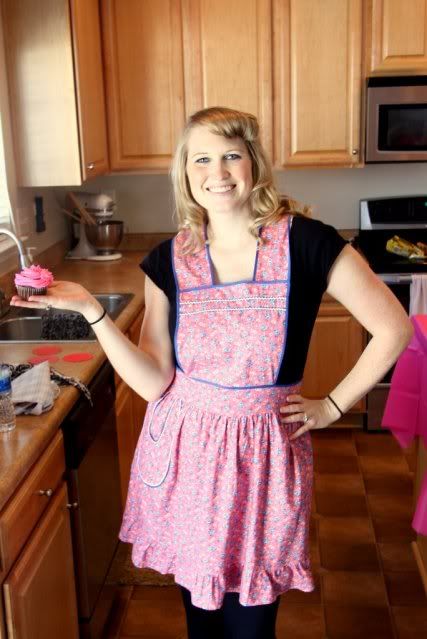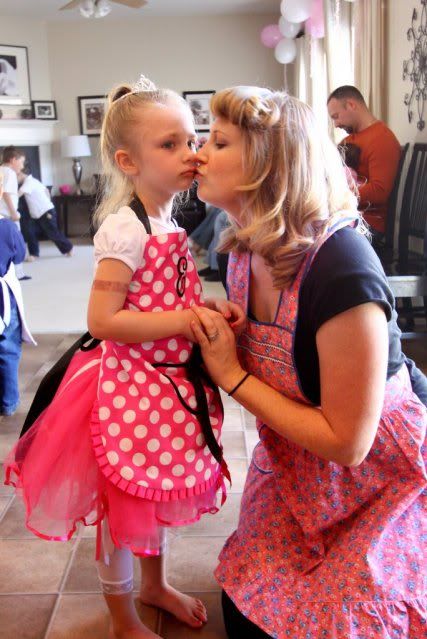 Happy Creating!!