Now for those of you who don't know Connor like I know Connor...
He's an old soul.
The boy has style, but for another decade.


He loves the Beatles.


Loves to wear his pants around his waist (what a clever concept).


Uses phrases that always take me by surprise ie. "May we continue our game after dinner?"
(what 7 year old speaks like that?)


Wants to find out the history and stories behind EVERYTHING.


Favorite game at bedtime is to have one of us name a country and he finds it on one of the 3 world maps he has hanging by his bunk-beds.


If you tell him something that doesn't make sense, he will question it/you until he gets all the answers to make it make sense, unless it never does then he will render it/you as indefinite hokum.

So when it came time to decide what wall art would best represent my boy, the choice was obvious.

Old Cars.
Timeless, just like my Connor!
I took him to a car show downtown.
Let him pick his favorites and photographed them.
He obviously was in HEAVEN.
Now the prints are back, framed and hung snugly on his wall.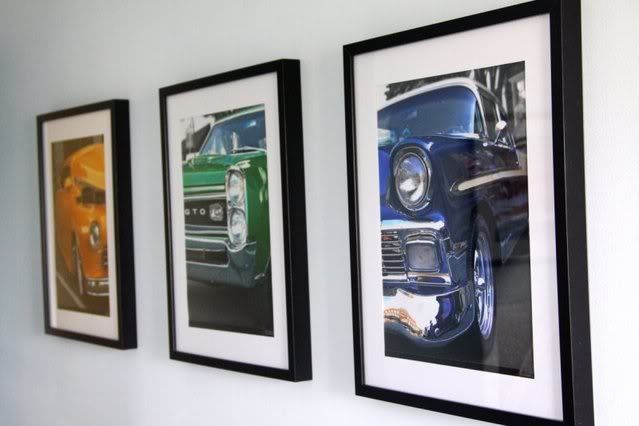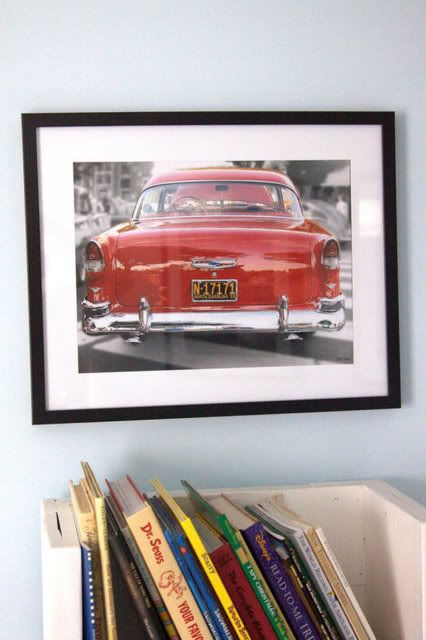 You can view each individual picture
HERE
(prints available for purchase)
Also included a couple pics of him with the cars for his dresser.
He declared that these are his favorites.
Coolest boys room EVER!
Seriously, the Mr. is a little jealous.
You're welcome to sleep in one of Connor's bunk beds my sweet Mr.
But you may find the sleep overs with me to be more enjoyable.
...That's what I thought.
Happy Creating!!