I recently found myself extremely discouraged while on the search for appealing yet functional coasters so my wood tables would not be ruined by the Mr.'s Sunday afternoon Coke.
Finally I threw in the towel, called time of death, and decided to get the cheap, 4/$1.00 cork coasters from Target.
One week later they looked like this;
Awesome.
While inspecting it a little closer, I started scratching at the parts of the cork that were warped and stiff from absorbing all those 7 days worth of glass condensation.
Next thing I knew I had a pile of cork...
and 6 naked plastic coasters.
I didn't think it could happen, but they actually looked worse.
In a panic I checked the cork to see if somehow I could magically glue them back on.
Hmmm...
Probably not.
So in desperation I ran to my hoard of scrapbook paper.
Picked some cute ones.
Used my circle cutter to cut them the perfect size.
Decoupaged the poo out them to make it water tight.
And viola!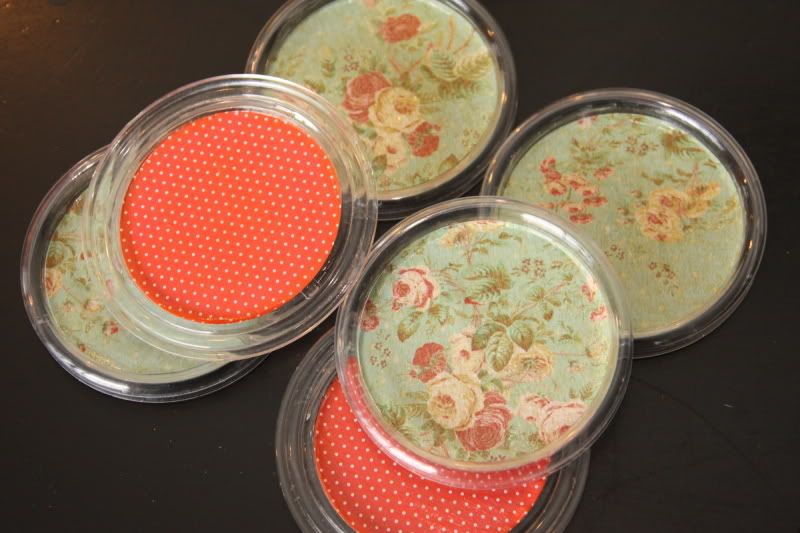 Which just reminds me that you can decoupage anything.
Anything!
Try it.
Happy Creating!!