Have you ever thrown something together then thought to yourself...
Man! I ROCK!!
Well, for me that's rare. I'm too much of a perfectionist to ever be completely satisfied with anything.
But with my brain being in such a mom-fog lately I was super impressed with myself for this one...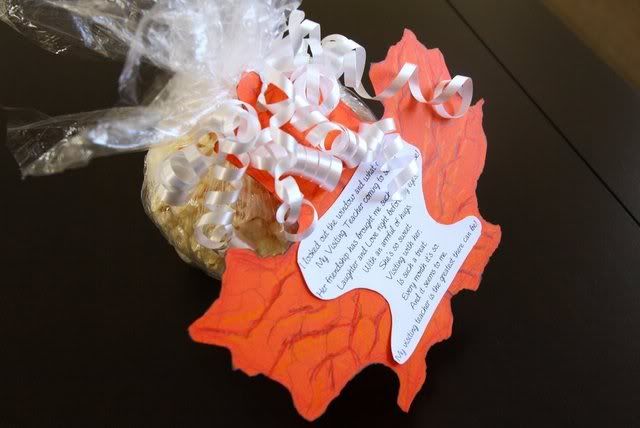 Made for my dear sweet visiting teacher who is having the hardest time lately, but still manages to come see me and send me uplifting emails and text messages.
One cutesie reworded take on
"Popcorn Popping"
, some handmade fall-er-ific foliage, attached to...what else?
A popcorn ball!
(kettle corn actually, a quite tasty sweet and salty treat)
Happy Creating!!